Aguero in, Toure out: Who should stay or go at Man City this summer?

Sam Lee
Mar 21, 2018 13:42 UTC +00:00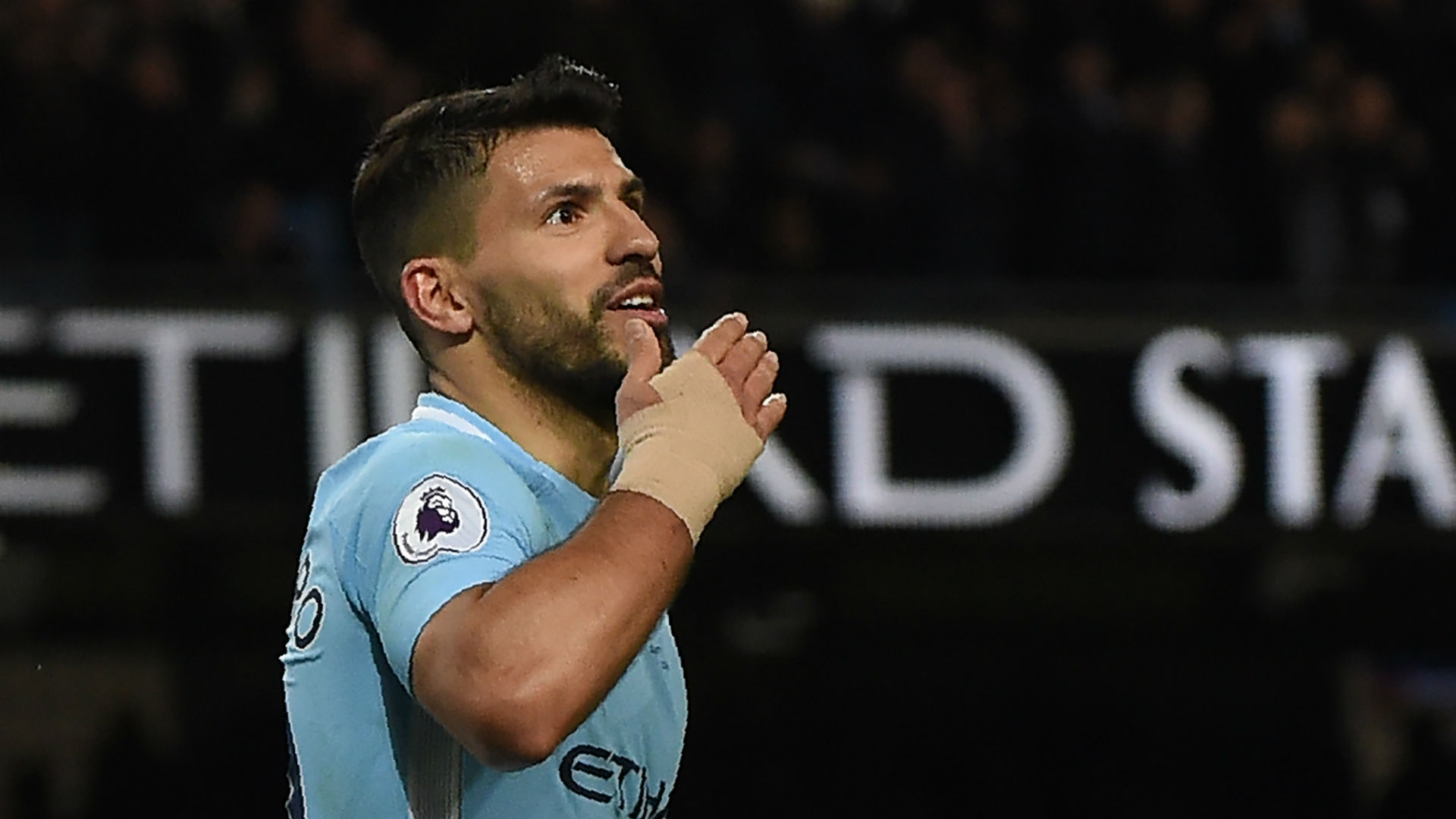 PAUL ELLIS/AFP/Getty Images
Pep Guardiola has overseen a major overhaul of the Manchester City squad during the past two summers, and thanks to a number of sensible purchases the Blues will not have to do much to strengthen their ranks in the coming months.
City wanted nine players last summer but despite only ending up with five they have swept all before them in England and look well placed to go far in the Champions League, both this season and into the future.
For that reason they do not plan on bringing in too many new faces, nor selling off too many of the current squad.
Goal takes a look at the men who should stay (most of them) and the select few who should probably leave come the end of the season, as well as those fighting for their futures at the Etihad Stadium.
---
Players who should go
---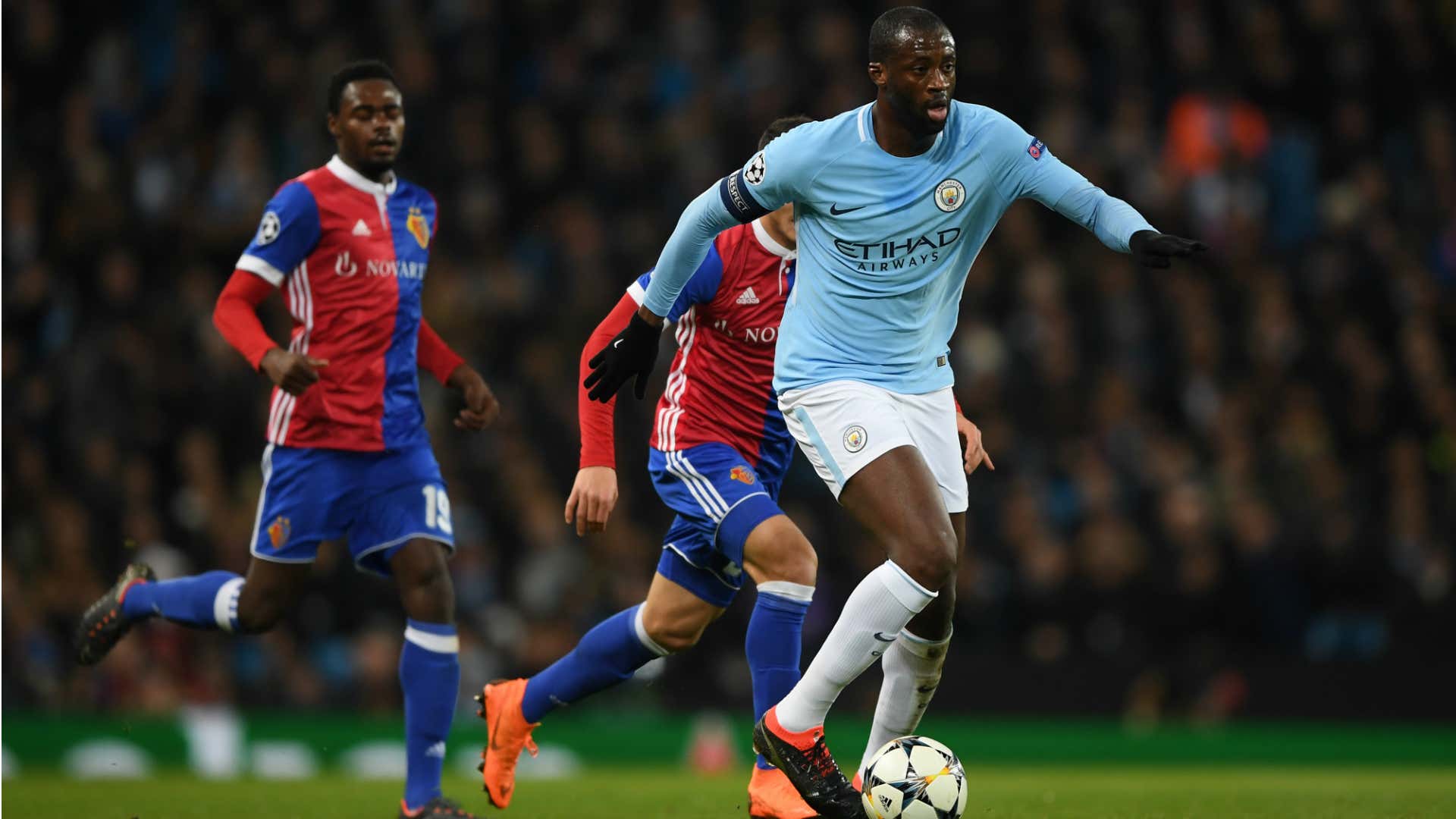 Yaya Toure – It has become clearer and clearer as the season has progressed that Pep Guardiola does not believe the Ivorian has the legs to sit at the back of City's midfield any longer. Toure fought his way back from exile during Guardiola's first season in charge and ended up earning himself a one-year contract extension after proving that he can still be one of the club's best and most important players. Having changed his game under the Catalan, Toure cut out most of the driving runs forward and became a more disciplined holding midfielder, but since signing his new deal last summer he has barely had a look in. The 34-year-old is a firm fan favourite and will rightly be remembered as one the very best players in the club's history, but he will leave on a free at the end of this season.
Joe Hart – Yes, incredibly Joe Hart is still on the books at City. That the England goalkeeper has no future under Guardiola is no secret, but the difficulty will lie in finding a permanent buyer. It was difficult enough to reach a loan agreement with West Ham last summer, with City effectively paying his wages throughout the current campaign, and now that the England keeper has lost his place for the Hammers there are no guarantees he will be wanted for next season, even if they stay in the Premier League. Hart was brave in deciding to try out Serie A with Torino last season but he found his options limited after an up-and-down season, and after another difficult spell at West Ham he may find suitors in short supply. Even so, Guardiola will not want him around the squad heading into next season.
Eliaquim Mangala – The French centre-back actually fared pretty well when called into the squad due to injuries in December, but having been on the verge of leaving the club last summer he is now on loan at Everton, and has little future at the Etihad Stadium. The Blues would have been hoping he could prove his Premier League pedigree at Goodison Park but the 27-year-old picked up a knee injury not long into his loan move and faces a battle to play much more football before the end of the season. Barring unforeseen problems - the kind which scuppered a move away last summer - he will be shown the door again ahead of next season.
Oleksandar Zinchenko – The Ukrainian has grown into his role as stand-in left-back in recent months, and considering he is just 21 and primarily an attacking midfielder that fact should not be overlooked. And it is not because of his performances that he could leave the club this summer; instead, he is unlikely to get so many opportunities at City beyond the summer. Remember that Zinchenko nearly left last summer and that City only went into the current campaign with three full-backs because of Dani Alves' dramatic U-turn, which forced City to change their plans. Benjamin Mendy, the only left-back signed in the summer, then picked up a serious knee injury which ruled him out for much of the season, leading to Fabian Delph, who himself nearly left the club, being re-trained as a left-back. Delph stood in brilliantly but only his injury at the start of the year, a three-match ban in February and another injury since then has allowed anybody else to get a look-in on the left side of defence. Danilo, another summer signing, was used first, but did not entirely convince. Zinchenko then got his chance and is doing well, but even now Guardiola generally prefers Danilo in games where there is more defending to be done - i.e. the more important games. City will go into next season with Mendy and Delph as left-backs and should they stay fit it is hard to see Zinchenko getting as many opportunities as he has done this season. It is also hard to see him getting much of a run-out in his favoured midfield role, given the competition. For that reason he should probably seek a move elsewhere, even if only on loan for now.
Tosin Adarabioyo – The 20-year-old homegrown centre-back nearly left the club last summer but was handed a bumper new deal to keep him around for a little while longer. However, he has found himself at fifth in Guardiola's pecking order and that is unlikely to change next season. Adarabioyo expected to spend this season out on loan and a temporary move away is probably his best option for the 2018-19 campaign.
---
Players who should stay
---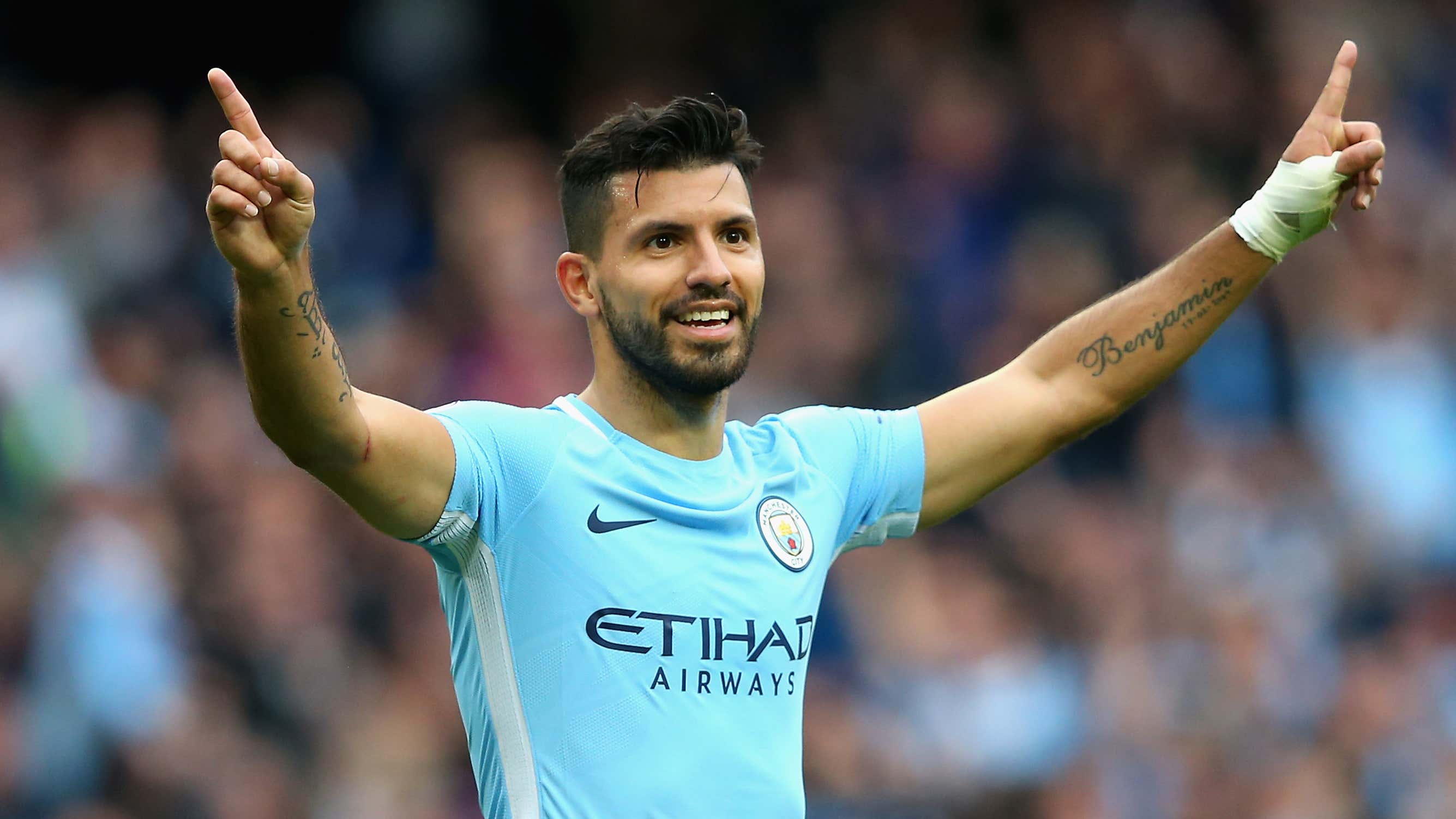 Sergio Aguero – Even if it would be painful for many City fans, there have been times when the prospect of Aguero leaving the club made some semblance of sense. At different stages of the last two seasons the Argentine has looked a little out of place in Guardiola's high-pressing, fast-moving City team, and it cannot be said that the relationship between the two has always been cordial. However, Aguero is currently playing the best football of his career, scoring as many goals as ever while adding the extra work-rate demanded by Guardiola as well as dropping deep into midfield to link up the play and create overloads. It has got to the stage where it is almost impossible to imagine anybody doing a better job than Aguero, let alone coming in and immediately replicating the striker's dressing room presence and striking a similar bond with supporters. The 29-year-old has fought for his place and surely it is one he deserves to keep.
Phil Foden and Brahim Diaz – The two youngsters - 17 and 18, respectively - were promoted to the first team last season and have been given first-team experience throughout the campaign. Should City wrap up the title in the coming weeks they are sure to get more, too. And even if City enter the market for one more midfielder and one more forward, the two academy graduates should stay with the squad next season to keep earning valuable experience both on and off the pitch.
Most of the rest – You would be hard pushed to find anybody who would suggest that any of Kevin De Bruyne, David Silva, Gabriel Jesus, Raheem Sterling, Leroy Sane, Ilkay Gundogan, Fernandinho, Nicolas Otamendi, Aymeric Laporte, Kyle Walker, Benjamin Mendy, Bernardo Silva and Ederson should be moved on. If you do find anybody who says that, tell them they're wrong. John Stones and Fabian Delph also deserve to stay, even if they are not quite as untouchable as those just mentioned.
---
Playing for Man City future
---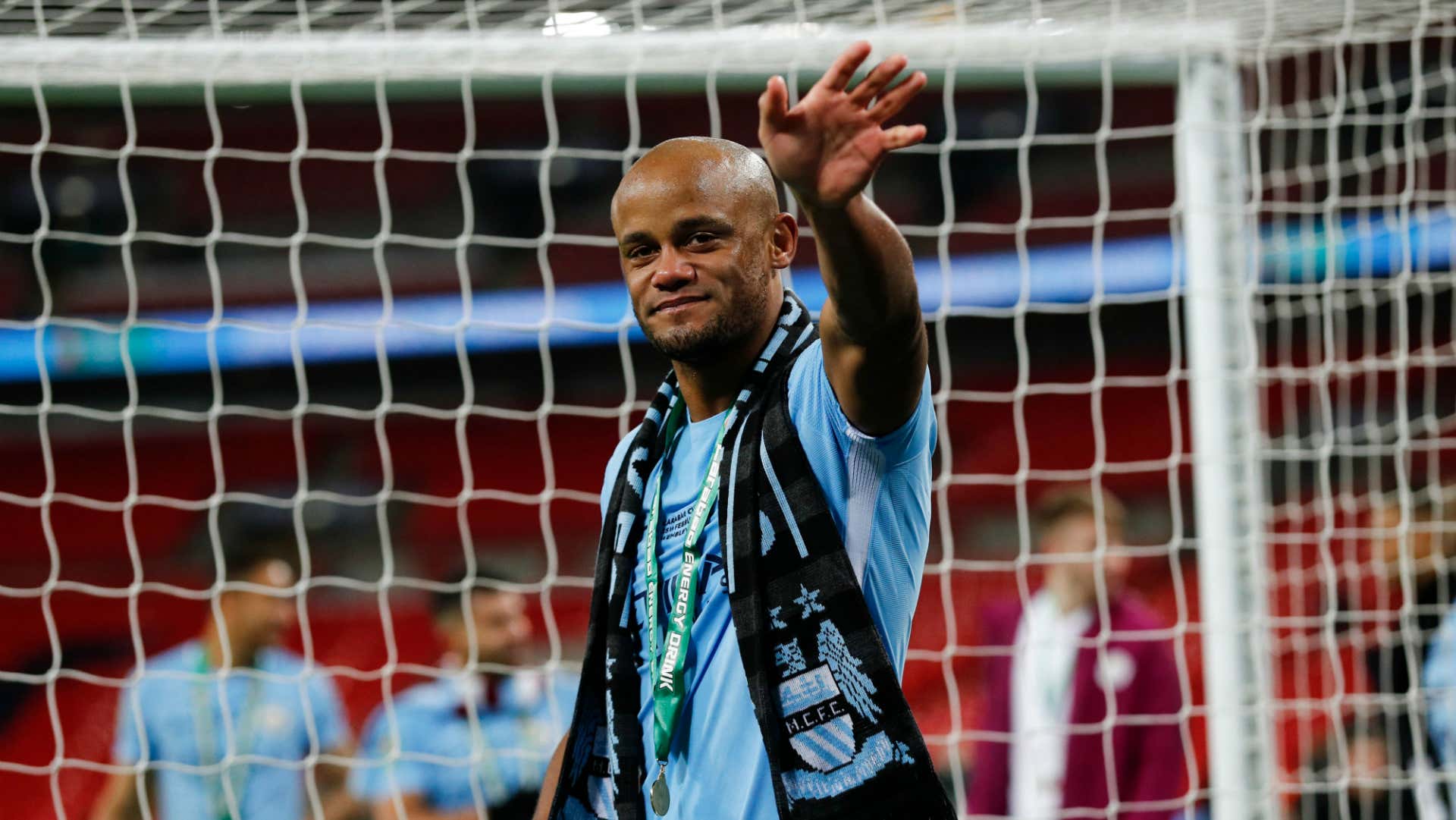 Vincent Kompany – The Belgian has returned from injury yet again and right now it appears very harsh to suggest he should fight for his future, especially after two fine performances against Arsenal of late. But in reality Kompany could well be considering his future, and he could either go into coaching or put his business degree to good use within the City Football Group. The 31-year-old's quality and fighting spirit is not in doubt, but his fitness is, and that is why he may have to prove himself between now and the end of the season, let alone over the summer and into next season.
Claudio Bravo – For starters, Bravo doesn't want to move anywhere and he's made that clear several times already. He knows he won't get the same salary anywhere else and, above all else, his family are happy in Manchester. Aside from that, his relationship with Guardiola isn't great - which was pretty obvious from their celebrations after the penalty shoot-out victory at Leicester - but that is not considered an overriding factor for either of them. As far as City are concerned, Bravo did prove a major factor in winning the Carabao Cup and he still has a wealth of experience to share with his younger team-mates. However, nobody can say they feel as comfortable with the Chilean in goal as they do when Ederson plays, and if the 34-year-old wants to see out his career in Manchester he will have to prove to his employers that he can contribute to a winning squad.
Danilo – The Brazilian is not first choice and, a little like Bravo, is not overly pleased with his role in the team. He has played regularly enough of late, standing in either at left-back or right-back, but his performances fluctuate between solid and shoddy. There has been some suggestion that he wants to leave to get first-team football elsewhere, but if he decides to stay he will have to up his performances next season, as the vast majority of his team-mates have managed to put in consistently good performances.