A $4.5 million trial: Schweinsteiger signing an odd fit with plenty of uncertainty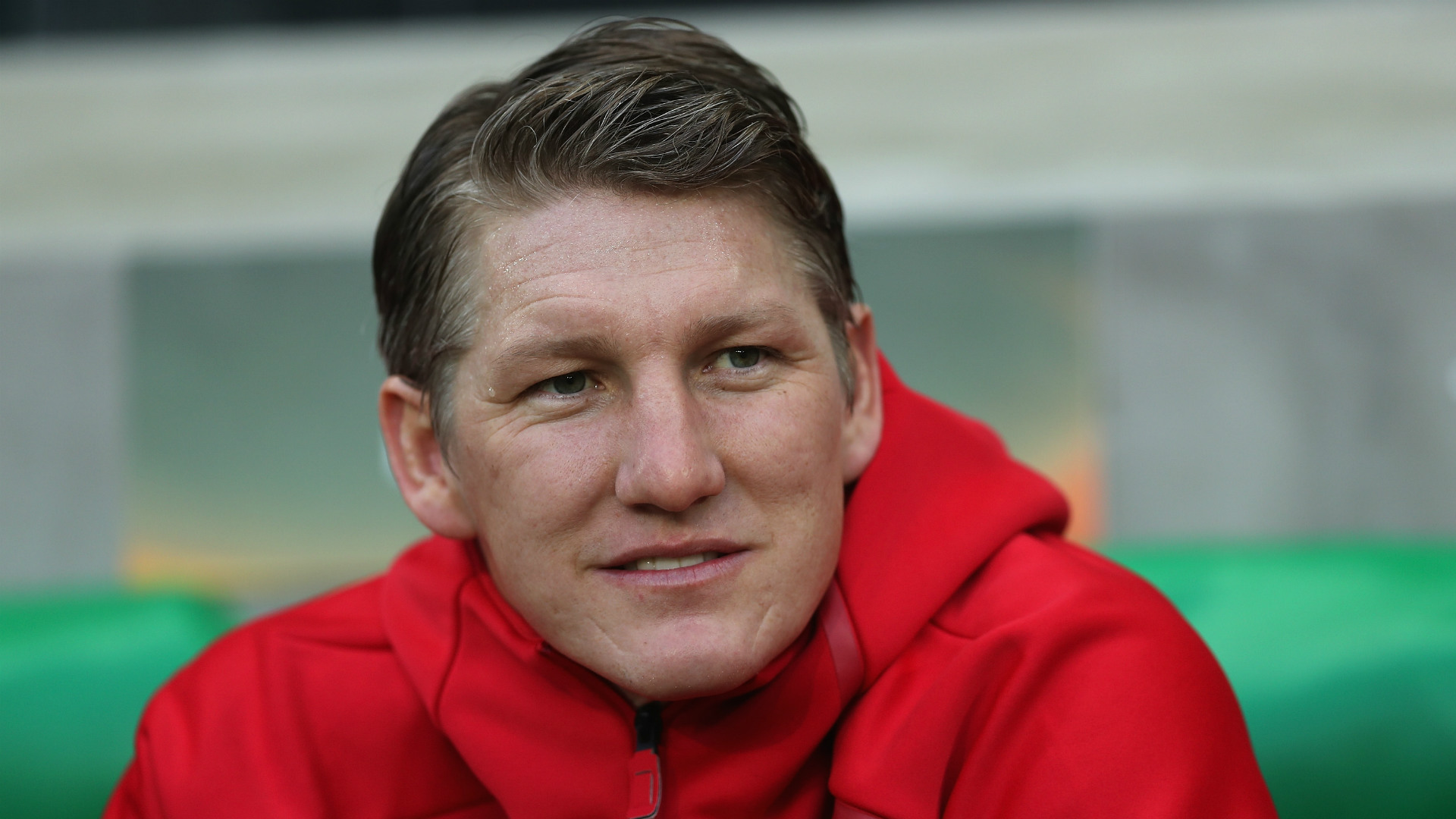 Getty Images
The long-rumored courtship between Bastian Schweinsteiger and the Chicago Fire has finally come to a successful conclusion.
What started as a November dinner in Manchester, caught by photographers as Schweinsteiger departed the restaurant followed minutes later by Fire head coach Veljko Paunovic, is now a one-year designated player deal, with a mutual option for a second, that sees the World Cup champion depart Manchester United for MLS for a reported $4.5 million salary.
It's a move that grabs headlines. It injects a sense of respectability to a Fire organization that desperately needed it — not only because it finished with the worst record in MLS last season, but also because the team had been spurned by big names before, most notably Didier Drogba in 2015.
Why Schweinsteiger was destined to fail for United
It also likely provides a sense of relief for Schweinsteiger. He goes from a club that did not want him to one that does and will compensate him well for his services — a fit that was not readily available.
And yet, it seems hard to escape a feeling that for all the pomp and circumstance that surrounds the signing, it is really nothing more than an extended trial, albeit a very expensive one.
Back in November, Goal reported the Fire had offered Schweinsteiger a three-year contract that would pay him $5.5 million per season. The actual deal is certainly shorter and seems a million dollars cheaper. While it's possible the numbers were off, it's also possible and very likely, changed parameters forced both sides to reconsider.
When it appeared Schweinsteiger would not be coming to Chicago, the Fire changed course and landed a pair of defensive midfielders, Juninho and Dax McCarty, both established MLS veterans who have had plenty of success in the league. Both are making significant salaries and would likely be difficult to move in-season in a league with a salary cap.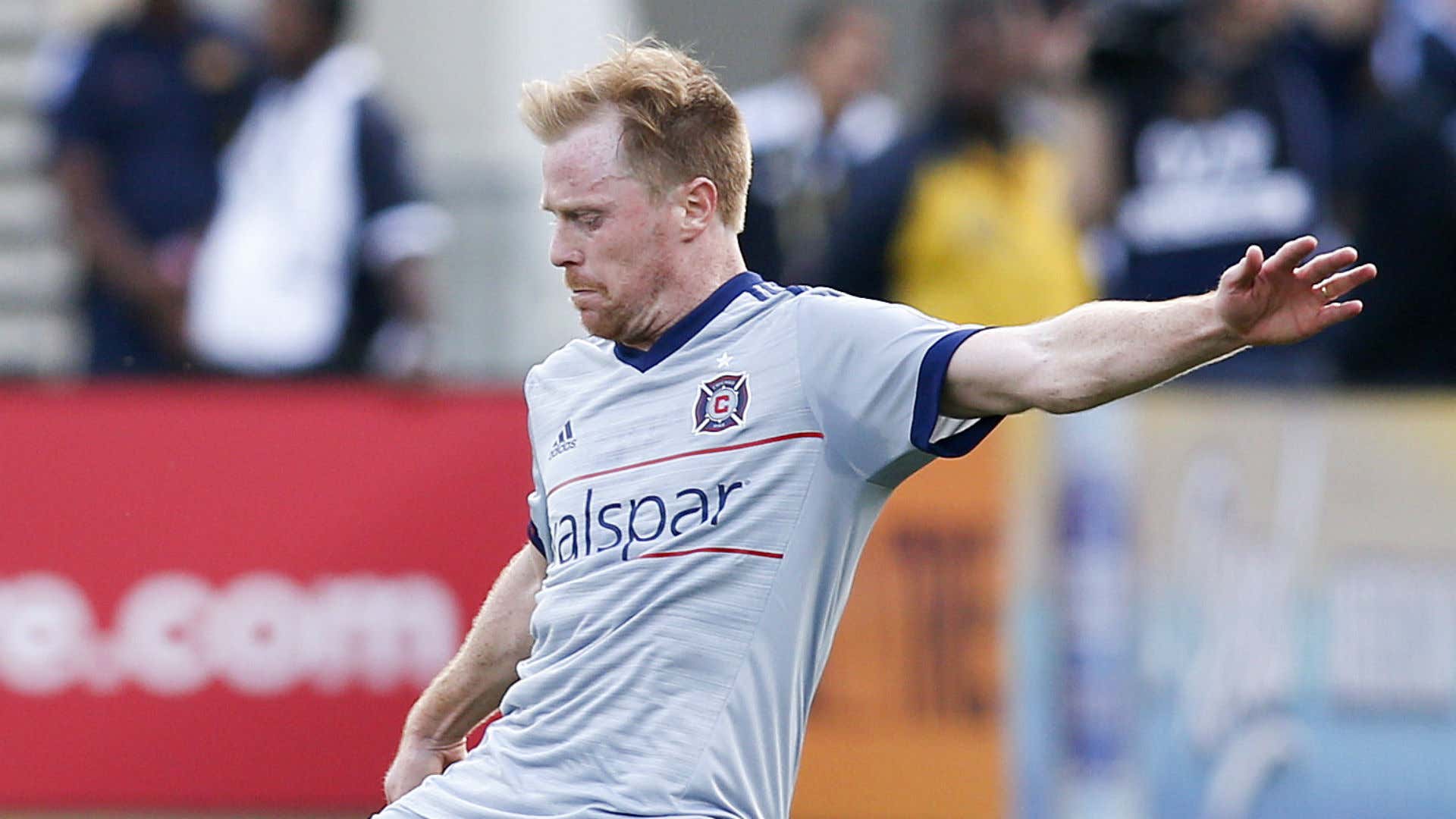 On paper, that leaves three high-priced players for two spots, which is poor salary management in a capped league. Yet the Fire are intent on having Schweinsteiger act as a playmaker, working higher up the field.
"We see Bastian helping our organization of the attack, and impacting the final third build-up with his vision and creativity to produce the final pass, as well as his capacity to score goals," Paunovic said in a press release. "His versatility on the field, and his immense experience at the highest levels of this sport will be a great benefit to our team."
While that sounds great, it doesn't automatically translate to action. There's no questioning Schweinsteiger's technical skills, but that doesn't mean those skills will work in a way the Fire want, or that Schweinsteiger will be comfortable in the role.
There's also the question of fitness. Schweinsteiger hasn't played in 30 league games since 2010-11. He played 20 Bundesliga games with Bayern Munich in 2014-15, 18 Premier League games with Manchester United in 2015-16, and hasn't seen anything but sparse appearances in cup matches this season. Can he stay healthy long enough to be effective?
It could work — a move that had less fanfare but similar doubts occurred last season when the Colorado Rapids acquired U.S. international Jermaine Jones. Jones' reputation was as a defensive midfielder, but when the Rapids deployed him ahead of a pair of holding players, Jones excelled, making the Rapids attack more dynamic and dangerous.
The downside? Jones, who like Schweinsteiger has a history of fitness issues, only played nine games for the Rapids in the regular season and four more in the playoffs. Despite what he brought to the table, Colorado moved on this offseason with Jones joining the Galaxy.
And with this contract, it seems both sides are acknowledging the possibility this arrangement may be short-lived, mitigating the risk. The Fire don't want to be stuck with dead weight occupying one of their three valuable designated player slots if it doesn't work out. And Schweinsteiger, who just got out of a miserable situation in Manchester, likely doesn't want a repeat of that if things go south in Chicago.
But while failure is a possibility, it doesn't change the fact there is upside — if Schweinsteiger takes to the role, he gives the Fire an injection in talent and credibility that is sorely needed. The team has made the playoffs just once since 2009, and that one cameo came in 2012. And even if it doesn't work out perfectly, the Fire could shift pieces around in the offseason, if they can get Schweinsteiger back at a price they like. And after a half-season in exile, Schweinsteiger gets to return to the field where, if he's successful, he could become one of the faces of the league akin to David Villa or Robbie Keane. Should things go well, the option can be exercised or a new deal worked out.
While it may seem as though the Fire would be better off investing in an actual playmaker, that assumes one was available. Schweinsteiger had no place with United and likely cost very little, if any transfer fee, and agreed to a short-term deal. A more proven attacker may have commanded a similar salary, longer commitment and a large transfer fee. A less-proven attacker could have cost less, but still would have involved the risk of a sunk cost if the move did not pan out.
Neymar drops huge Manchester United hint
If this move fails, both parties simply walk away at the end of the year — Schweinsteiger free to pursue other opportunities without a large wage bonus hanging over the proceedings and the Fire able to invest in another high-priced player if they so choose. And In that light, the move makes sense. It's a marriage of convenience with a built in escape route for either side that can also be extended in everything works according to plan.
But right now, this is not a huge, game-changing event for player, team or league. It's a $4.5 million trial balloon, with both everyone involved hoping it comes together, but giving themselves a way out if it doesn't.