Pep Guardiola has had a big impact on international football. His Barcelona blueprint was adopted by Spain en route to its 2010 World Cup win, while it was also no coincidence that Germany claimed the title four years later during his time at Bayern Munich. Now at Manchester City, his latest contribution is the form of David Silva.
The former Valencia midfielder has long been an important player for Spain, yet his star seemed to shine less bright last season – both for club and country. Since the arrival of Guardiola, however, he appears to be thriving and has hit four goals for La Roja in two games to move up to fourth on the list of the nation's all-time top scorers.
Silva scored twice for Spain in its 2-0 win over Belgium on Thursday night to mark a successful start to Julen Lopetegui's reign as coach. Ahead of the World Cup qualifier against Liechtenstein, he spoke of his fine form following Pep's move to Manchester.
"I'm playing more in the center," he said. "I help to get the ball moving forward and I have to sacrifice more in defense. I feel really good on the pitch and it shows."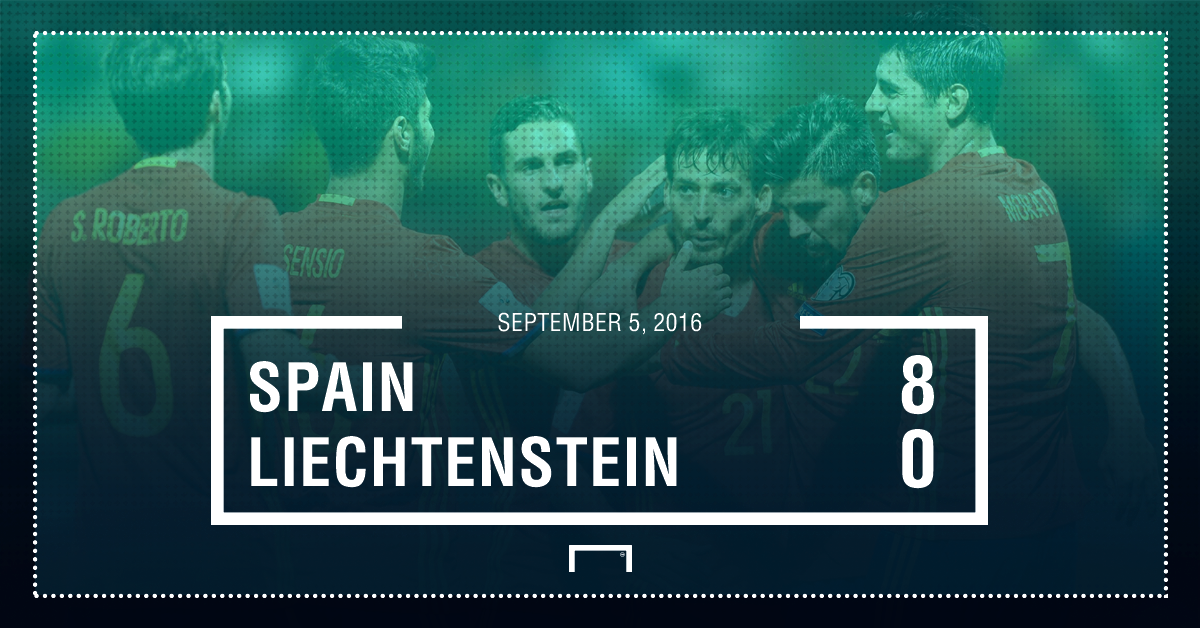 It does indeed. And both Javi Martinez and Sergi Roberto, who worked with Guardiola at Bayern and Barca respectively, believe the Catalan coach can bring out the best in their teammate.
"Pep will make him even better," Martinez said. "We know Silva's ability in possession, but he will be able to cope better with the tempo and take up better positions as a forward." And Sergi Roberto added: "Having Pep as a coach will be good for him. David is a player who is comfortable on the ball, but he can cover more ground."
That already appears to be happening. The midfielder has made a positive start to the season for City and showed all his quality in the 3-1 win over West Ham prior to the international break, as he ran from deep before threading through a perfect pass for Nolito to square for Raheem Sterling in his side's third goal.
Guardiola will have been happy with that Messi-esque moment from the 30-year-old and on Monday night in Leon, Silva was everywhere, setting up one goal for Vitolo and scoring twice himself. In fact, he was only denied a hat trick because of a questionable offside decision from the assistant. No matter, he picked himself up from that and rifled in a superb shot seconds later. He is very much back on form.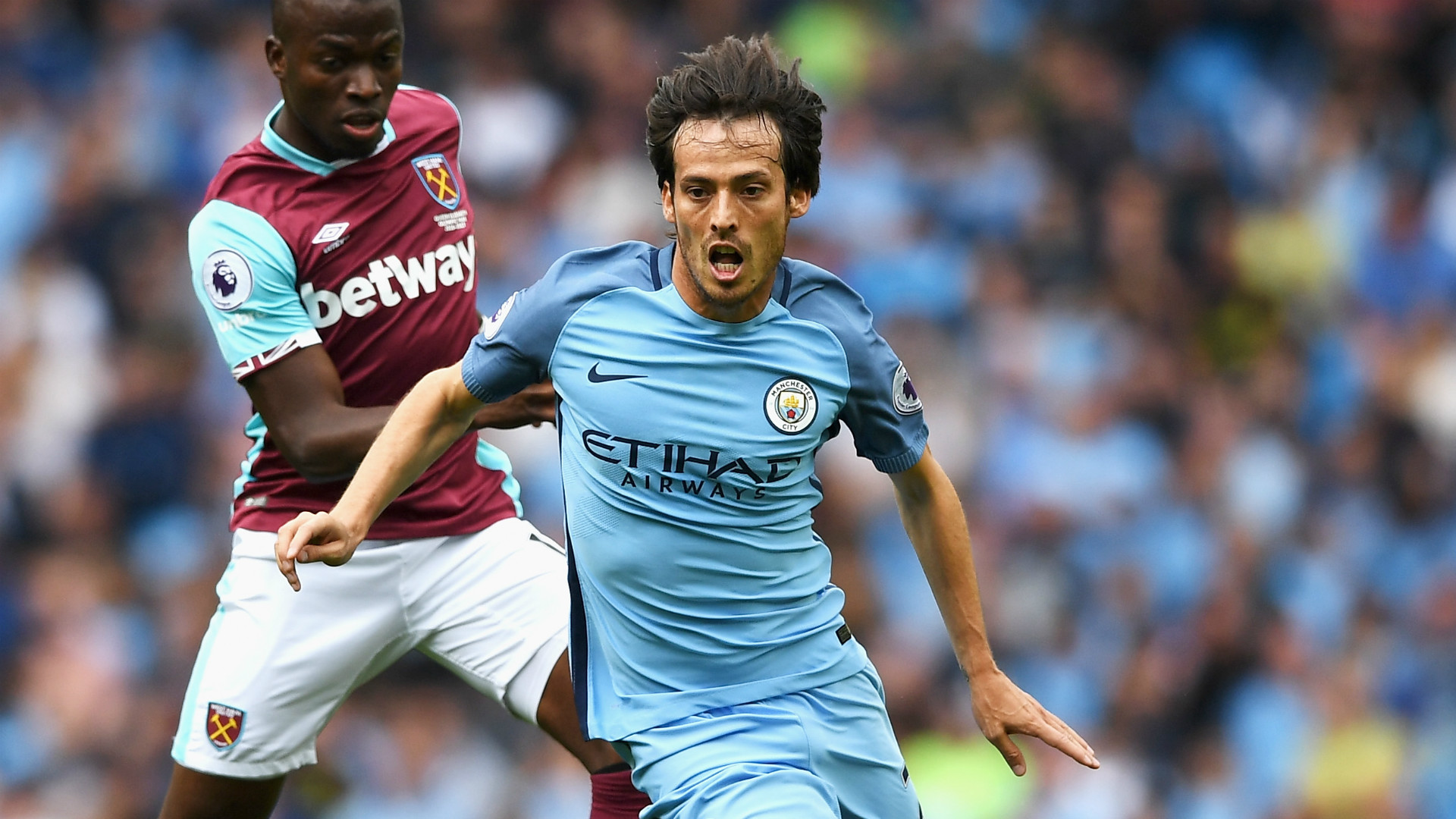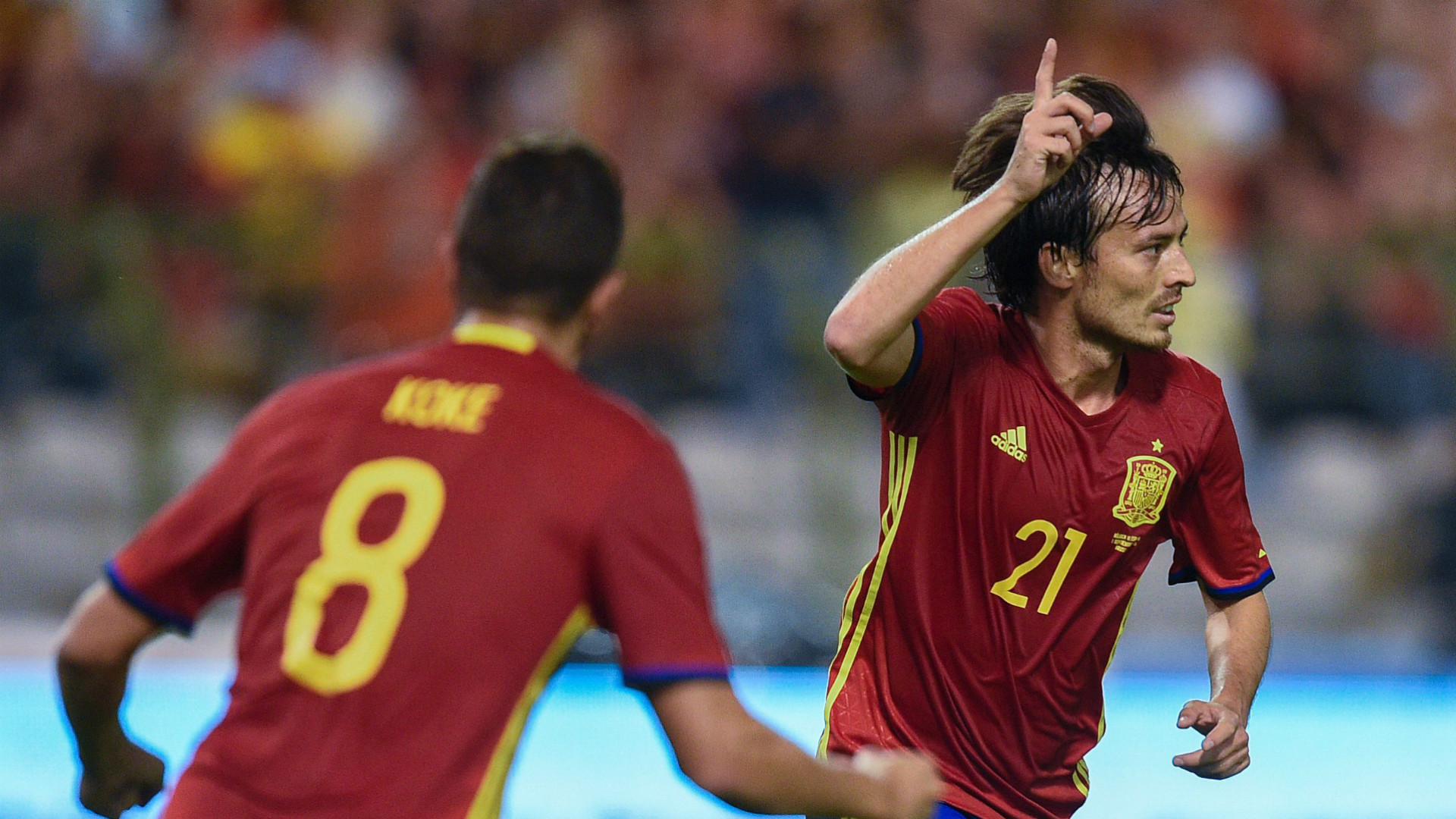 Prior to these two matches, Silva scored last for Spain against South Korea in a friendly ahead of Euro 2016, although his previous international goal had come almost a year before that – versus Belarus in June of last year.
But the four goals in his last two games have now taken him past Fernando Morientes to become Spain's fourth-highest scorer with 28 and he has Fernando Hierro (29) in his sights as well. For a midfielder, it is an impressive tally (from 105 caps) and his 22 assists for Spain since August 2008 are bettered only by Cesc Fabregas (23).
His recent renaissance is wonderful news for City and also for Spain. The talent has always been there with Silva, but often there has been a feeling that he could offer more – especially in the big games. Now it looks like he is capable of doing that and, even though the pair have not been working together very long, Guardiola has played a significant part.