---

SPECIAL REPORT
---
Cristiano Ronaldo
apologized to his Real Madrid teammates ahead of a training session on Monday and attempted to clarify comments he made following the derby defeat to Atletico Madrid,
Goal
understands.
Some 40 hours after losing 1-0 to Atletico, Real's players were reunited on Monday in the Valdebebas training complex. Zinedine Zidane had scheduled training for 11 a.m. following a day off, and in the meantime plenty had been said since match official Clos Gomez blew for full time at the Bernabeu.
Almost all was negative, and much had to do with Ronaldo's outburst in the mixed zone.
"If all my teammates were at my level, we might be first," he said. There was also criticism for the club's medics, its preparations in preseason and the team's current performance, as well as a rousing defense of his own talent and statistics. The consensus was that Ronaldo had shown arrogance and disrespect to his teammates in his attempt to highlight his own performances.
---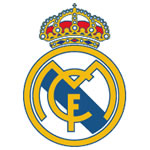 READ MORE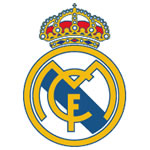 |
Ronaldo clarifies controversial quote
---
Ronaldo himself tried to explain on Saturday night that he had been taken out of context, despite the strong words he used. But Monday was the day when he would see those faces he apparently disrespected just 36 hours prior.
And
Goal
understands that, before training, Ronaldo sought to 'justify himself' to the dressing room, claiming that he "expressed himself poorly" and did not "wish to annoy any teammates."
Ronaldo's Madrid teammates, meanwhile, are understood to have played down the significance of the Portugal international's outburst.
Without a doubt, bridges will need to be mended among the players in the Madrid dressing room, and this was a good start to a tough week. Wednesday brings a visit to Levante minus Marcelo, Sergio Ramos, Dani Carvajal, Gareth Bale, Karim Benzema and perhaps Pepe as well. On Saturday Celta Vigo comes to the capital, as a forerunner to the massive Champions League clash against Roma on Tuesday.
It is a moment in which the team's unity will be tested – and to see if Ronaldo's apology has as much of an effect as the outburst that preceded it.