Legendary Argentine winger Orestes Corbatta was not known for his methodical preparation before a big game. An alcoholic, the star of the 1957 Copa America used to stagger in to the Racing Club dressing room stinking drunk just hours before kickoff. Club helper Tita Mattiussi's extra duty on those occasions was to throw a bucket of cold water over the errant star, or as many as necessary, sobering him up just enough to take the pitch.
"Don't pass me the ball, I can't even see," the Academia idol told teammate Raul Belen in the moments leading up to a game against Estudiantes. Corbatta, wretchedly hungover and half-blind, still went on to score twice in that match.
The same story could be told about George Best, Garrincha, Rene Houseman or any of football's most celebrated party animals. Houseman, the wizard out wide for Argentina in 1978, insists that he scored the greatest goal of his career in that same decade while playing against River. The problem was, the winger was almost paralytic, and as the alcohol left his body the memory of that strike also faded away to a hazy specter. "It was better than Maradona's," he still affirms, while struggling to recall the year in which it happened.
But times have now changed. The constant intrusion of the press and the explosion of social media means players are now followed wherever they go. Even behavior that the above stars would have considered innocuous in their day, like Neymar's recent R&R in his native Brazil, attracts universal publicity and condemnation.
These are the facts. The Barcelona player was given time off by his club to spend in the way he saw fit. The suspension picked up during the Copa America — for a petulant act that, yes, can be criticized — meant he was unavailable for selection for Brazil.
Neymar is not a family man like Luis Suarez or Lionel Messi, who were also out of action. He is a single 23-year-old man who dedicates the vast portion of his life to intensive training and spartan dietary programs. The discipline necessary even to come close to the level the Brazil captain shows for club and country is tremendous.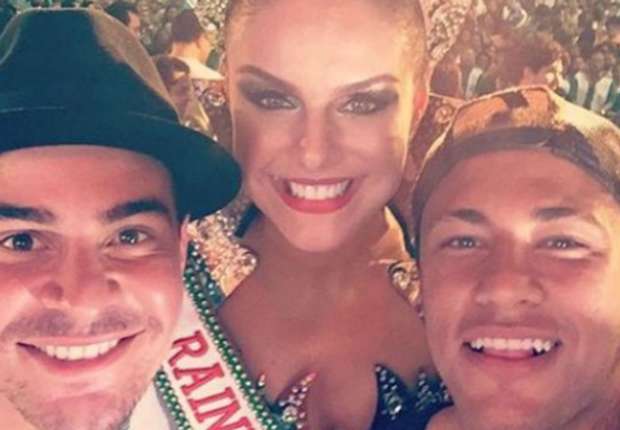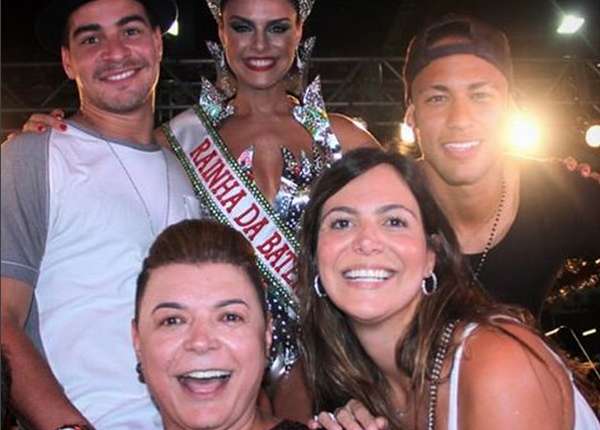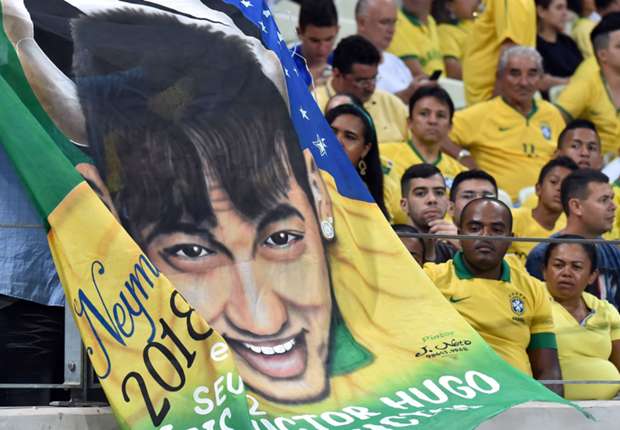 Yet the moral guardians of the sport tutted and rolled their eyes when this young star's holiday, which involved surfing, a night at a samba school and rubbing shoulders with some local celebrities, came to light. There was no suggestion that Neymar had drunk heavily, fought in a bar or behaved in any manner unbecoming of a professional sportsman.
But because the striker took some personal time away from football, refraining from commenting on the national team, this was somehow interpreted as an anti-patriotic slight.
One cannot help but think that this would not be so much of an issue were Barca or the Selecao performing to their usual levels. The Catalans have struggled to reproduce their form of the first half of 2015 so far this season, while Brazil was deeply disappointing in a World Cup qualifying defeat against Chile before winning back some pride by turning over weak Venezuela on Tuesday. Neymar, letting his hair down and seemingly without a care in the world, is an easy scapegoat.
An easy scapegoat, but not the right one. Each player has the right, taking into account physical and health considerations, to spend their free time in the way they see fit. Some may dedicate this time to extra training exercises, others on quiet nights in with the family — and others, like Neymar, will want to spend time in an inevitably more public fashion.
Let us resist the temptation to use social media as some kind of footballing CCTV, a prudish Big Brother depriving players of a life outside the game at risk of offending those watching. Neymar should be judged solely on what he does on the pitch for his club and country, and not for the company he keeps away from it.