It was his breakthrough year. Promoted to the first team on a permanent basis by Pep Guardiola in 2009-10, Pedro made his mark immediately and etched his name into Barcelona folklore as he became the first player to net in all six competitions in the same season.
Eyebrows were raised by some when Guardiola confirmed the winger would feature full-time in 2009-10, but Pedro soon dispelled doubts. He assisted and scored in the Spanish Supercopa against Athletic Club and then came off the bench to hit the winner in the UEFA Super Cup as Barca beat Shakhtar Donetsk. Without him, Guardiola's great side may never have won all six titles. A legend was created - and Pedro was part of it.
In the treble-winning season of 2008-09, he had made only 14 appearances and scored no goals. But Pep sensed he was ready and, after his strikes in the two Super Cups, the winger went on to add 21 more in 2009-10 - scoring in the Copa del Rey, La Liga, the Champions League and the Club World Cup.
It was some start, and there was even more to come as Pedro earned a reputation for scoring in important games: he netted in the Champions League semifinal second leg against Real Madrid in 2011, in the final versus Manchester United; and twice in the Copa del Rey win over Athletic in 2012. He is also one of the select few, along with Lionel Messi, Xavi, Andres Iniesta, Gerard Pique, Sergio Busquets and Dani Alves, to have featured in both of Barca's treble-winning squads.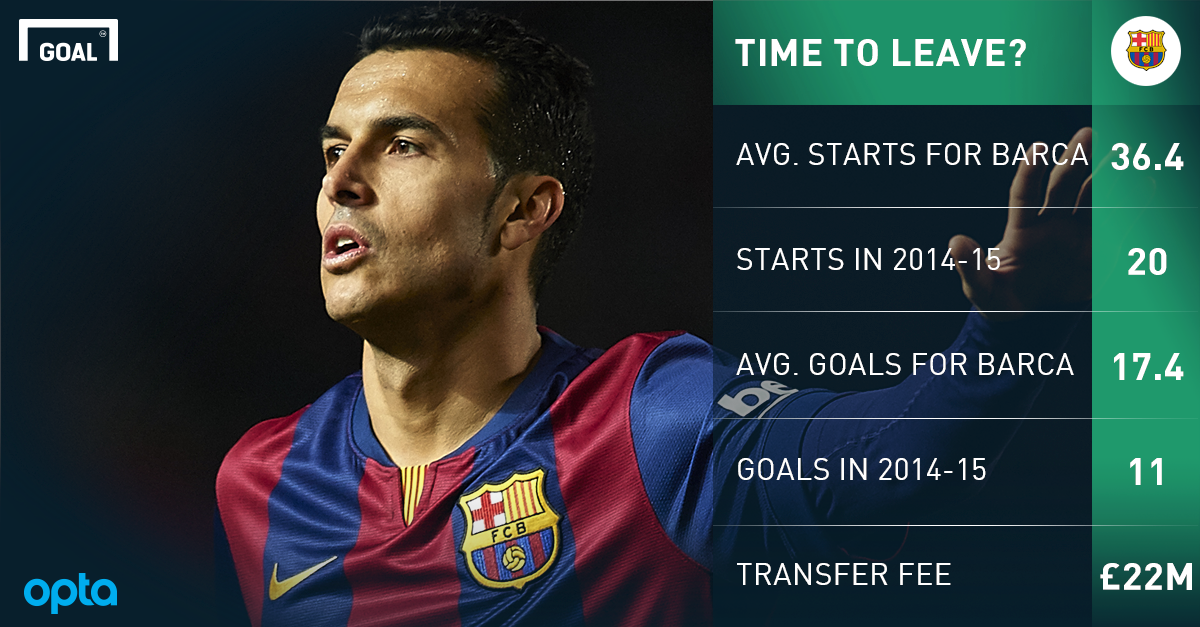 He is a player supporters are able to identify with, too - a humble hero living his dreams. Images of a female fan in floods of tears begging him not to leave went viral recently. Pedro, ever the gentleman, comforts her and tells her not to be sad. In these days of egocentric, multimillionaire, megastar footballers, it was a refreshing and genuine gesture that stood out from the norm.
And as he took to the pitch for the Camp Nou clash against Roma in the Gamper Trophy last week, Pedro was a man eager to please. He knew it was almost certainly the last time he would be playing in the famous stadium, in front of those fans - and he was desperate to sign off with a goal.
It didn't happen, however, and Neymar's injury means - ironically - that he will start the season as first choice in the Brazilian's absence - just as he was last season because of Luis Suarez's suspension. But the 28-year-old knows only too well that when all are fit and healthy, Barca's front three is Messi, Neymar and Suarez. And there is little shame in that because hardly any other player in the world would displace even one of that tremendous trio.
So, it is time to move on. Coach Luis Enrique has said he hopes the player will stay, but revealed Monday that the forward's future will be decided imminently. "It will be resolved soon because it is not long until the transfer window shuts," he said. And the deal is all agreed to with Manchester United - the transfer now merely a question of time.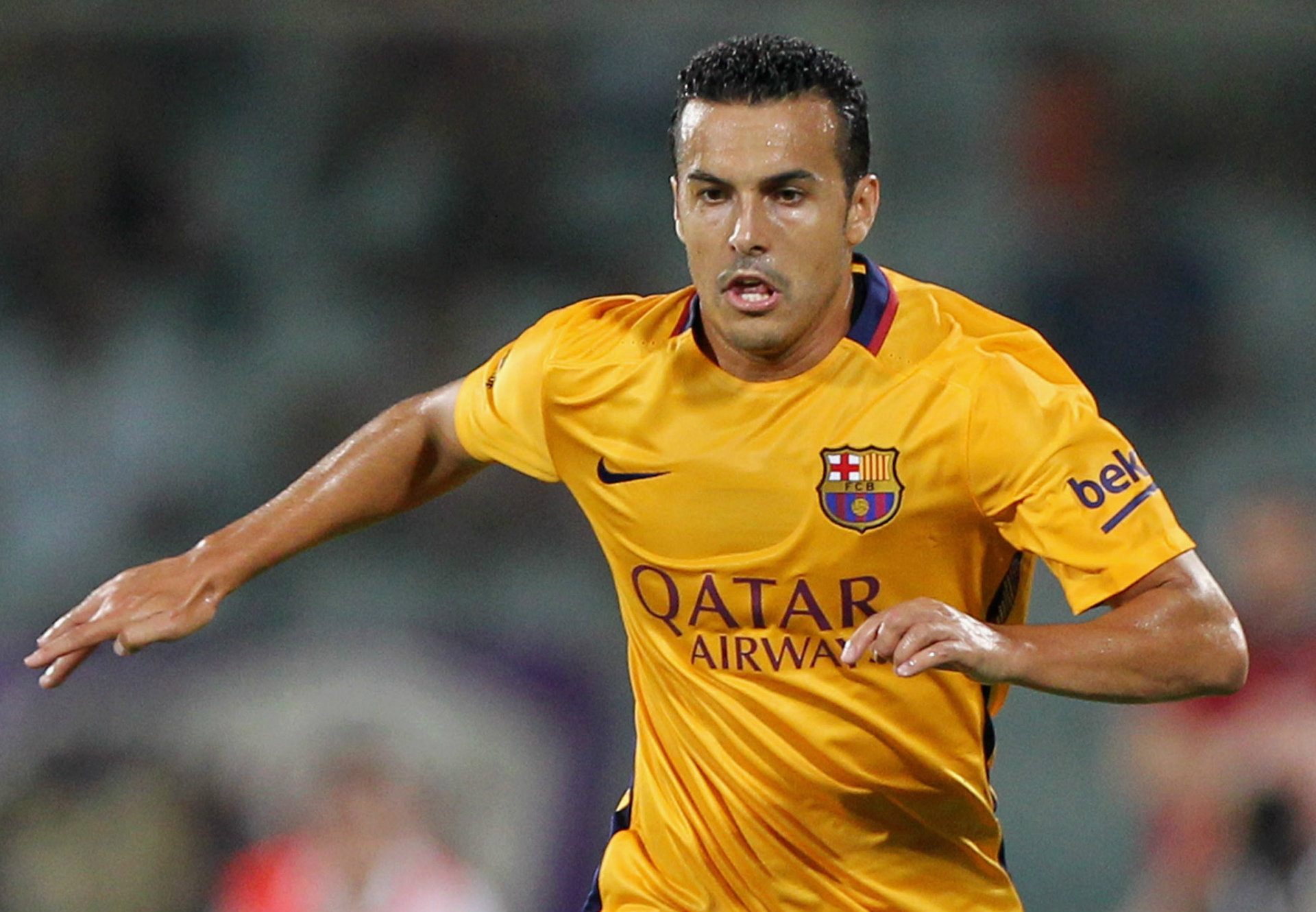 ---
DELYEDY |
Neymar illness stalls Pedro's move
---
A World Cup winner and European champion with his country, Pedro is hopes to make sure he is part of the Spain squad at Euro 2016 next summer. Only regular first-team soccer - something he is more likely to receive at Old Trafford than Camp Nou this term - will help him achieve that goal.
Former Barca teammate Thierry Henry paid Pedro a huge compliment this week when he said the winger would be better for United than the recently departed Angel Di Maria.
"Di Maria's game was based on running free from the right or the left - he didn't fit into Van Gaal's set up and that's why they have sold him," he said. "Pedro will be much more disciplined."
He has a point. Pedro is not necessarily a superior player to the Argentine, but he will work as hard as he has to in order to make the move a success - just as he won the hearts of the fans at Barcelona by breaking into the best side in its history.
But before that, he has some unfinished business at Barca. It would be a fitting finale if he helped the Catalan club to another Super Cup crown by scoring a couple more goals along the way to bring up 100 strikes for the Blaugrana (he currently has 98).
Whether he manages it or not, however, he has been and remains a pivotal part of Barca's illustrious history - and he will be badly missed at Camp Nou.