The 41 million euro signing of Arda Turan is destined to be one of the most divisive deals of the summer transfer window. For every backer of the former Atletico Madrid midfielder, there's a critic who can't help but think that Barcelona could do better.
The Turkey international put pen to paper on a five-year contract at Camp Nou on Monday
although, intriguingly, he could be sent back to the Vicente Calderon on July 20 if the newly-elected president decides against his arrival.
Josep Maria Bartomeu has already publicly backed the player but if Joan Laporta, Toni Freixa, Agusti Benedito or Joan Batiste decide to accept a 10 percent loss and send him back then they risk angering Luis Enrique, a coach whose stock at Barca could not be any higher having guided the club to treble glory in 2014-15.
Bartomeu has confirmed that Arda is a direct transfer request from Gerardo Martino's successor - as opposed to the board-driven €100 million pursuit of Juventus central midfielder Paul Pogba - and the club's interim directors have given Luis Enrique the perfect preseason present by winning the race for the 28-year-old, who was also linked with Chelsea and Manchester United.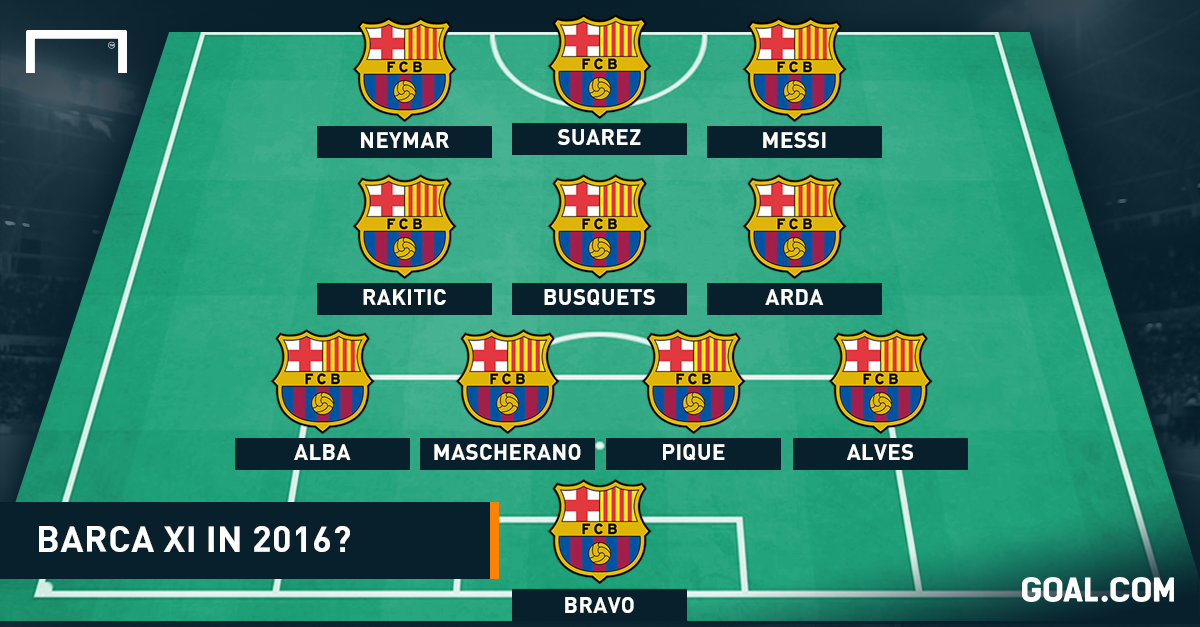 ARDA THAN IT LOOKS | The versatile midfielder could slot into a central three, as well as up top
Should Barca choose to keep the former Galatasaray winger then he will be set for six months of watching his new teammates from the stands - or while on loan elsewhere. Barca's year-long transfer ban implemented by FIFA means Arda must be patient alongside Aleix Vidal - seen as Dani Alves' successor - as Lionel Messi and Co. go about defending their treble.
Once he is finally let loose on Barca's opposition, though, Arda will add a fiery spark that will echo the tenacious running and chasing of 2014 signing Luis Suarez - a player who also spent four months waiting in the wings at Camp Nou to make his senior debut due to his biting ban following the World Cup.
Arda's potent mix of pace, strength and passing ability means he's a potential option either in the Liga champion's attacking trident or prowling menacingly in the midfield three. It may prove impossible to usurp Messi, Neymar and Suarez as first-choice attackers, but he could find more starting time behind the South American stars. His undeniable versatility has seen him utilized in a more central role for both club and country before.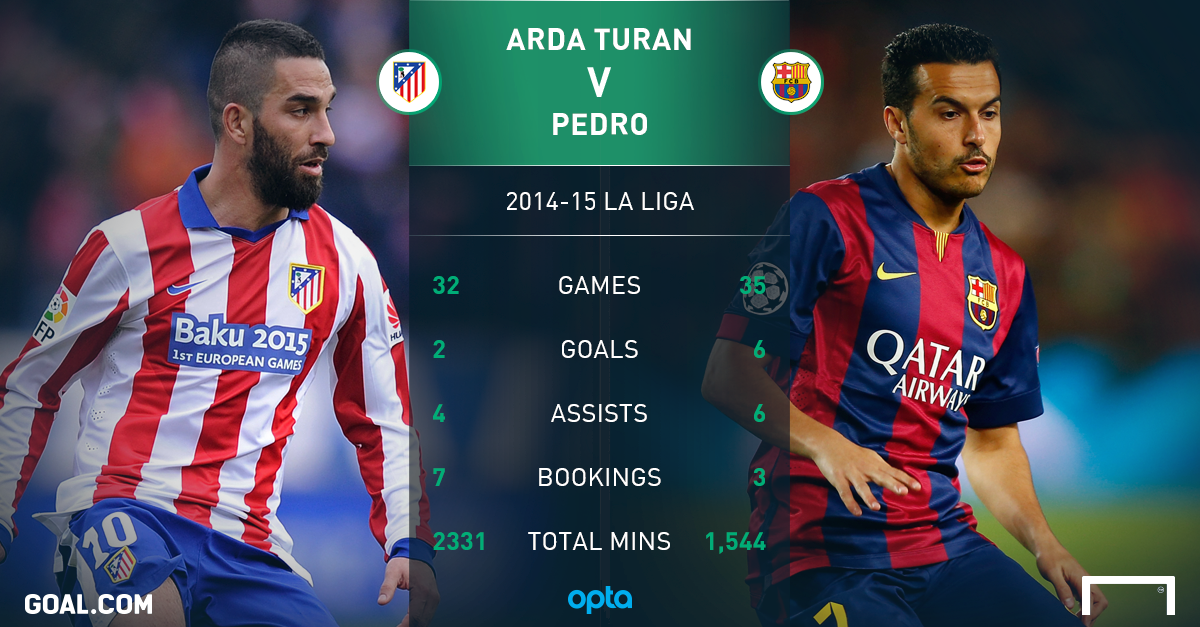 However, the mere fact that the Turk is a €41m option for Luis Enrique to mix things up in attack casts serious doubt over the long-term future of Pedro. The Spanish forward was peripheral for Barca in 2014-15 and now looks set to become the fifth choice at best in the club's attacking hierarchy once the winter break is complete. Given his admirers abroad - Liverpool, Arsenal and Paris Saint-Germain are just some of the clubs linked with the 27-year-old - Pedro may opt to cut his losses before long.
When he isn't causing Pedro to consider a 2016 switch away from Camp Nou, Arda could become a mainstay in Barca's midfield from January onwards, especially if any pursuit of Pogba fails to bear fruit. Andres Iniesta might be a club legend but he is not as omnipotent as he was during Barca's previous treble era. Arda offers Luis Enrique an endless mine of passion and creative spontaneity should he need to rest or rotate the iconic 31-year-old - especially now that club icon Xavi is no longer a backup option.
It's understandable that his fee is being considered steep as the Atletico star will essentially become a utility attacker who fills the gaps when required. But clearly Barca felt that €41m is a small price to pay for supporting a coach who's just made history, and bolstering a squad which has looked mostly unbeatable so far in 2015.