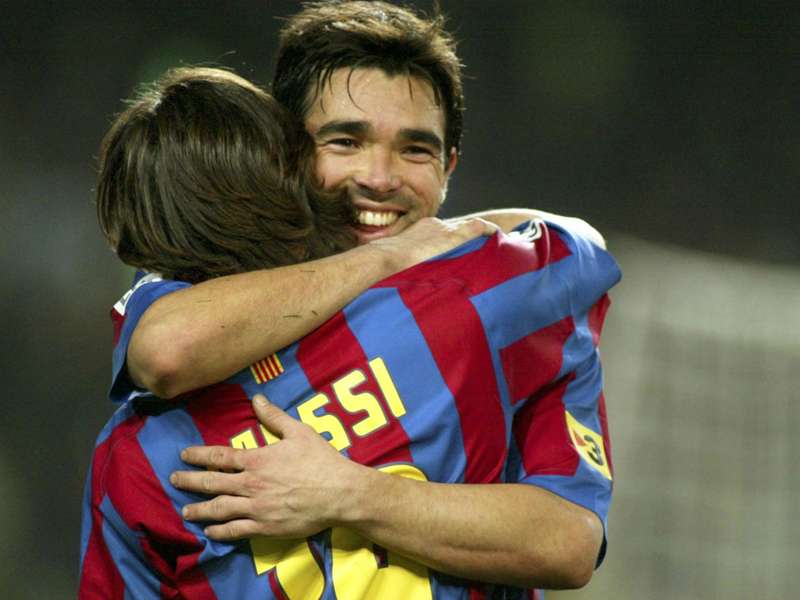 Deco believes that Lionel Messi could be the best player he has ever played with and explained the Argentine is pure talent whereas Cristiano Ronaldo is a product of hard work.
The now-retired 37-year-old played alongside Messi during his time at Barcelona, while he and Ronaldo were teammates at the international level with Portugal.
Deco has the utmost respect for both players, who have won the last seven Ballon d'Or awards between them, but feels that Messi has the edge.
However, the former playmaker suggested that another former teammate, Ronaldinho, could be even more gifted than both.
"[Leo and Cristiano] are different," he told FourFourTwo. "Messi was born with talent. Cristiano also has talent but it's amazing how hard he works at it; how professional he is.
"It's difficult to pick one but maybe Leo is the best I've ever played with. Although, Ronaldinho did things that I've never seen anyone do."
Deco was more decisive when it came to picking the best coach he has ever played under, explaining that Jose Mourinho, with whom he won the Champions League in 2004, changed the entire mentality of Portuguese football.
"I think he's the best, though I've had many great coaches: Fernando Santos, Carlo Ancelotti, Felipe Scolari," Deco said. "However, Mourinho brought something different. He brought ambition because in those days in Portugal it was difficult to imagine that one of our clubs could win the Champions League."