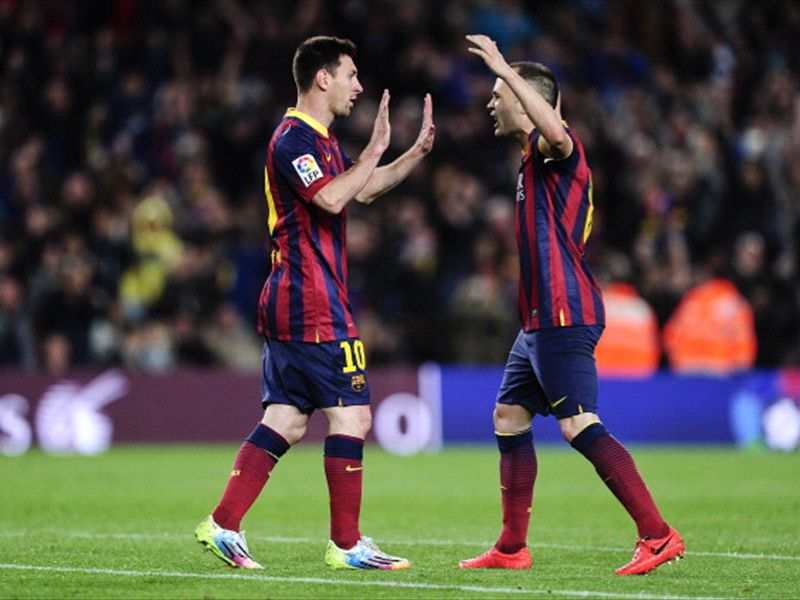 Xavi
says far too much pressure is placed upon the shoulders of
Lionel Messi
and says his
Barcelona
teammate should be left alone to concentrate on his game.
Barcelona has been considered a club 'in crisis' after a recent run of three successive defeats saw it eliminated from the Champions League, fall to third in La Liga and suffer the agony of seeing great rivals Real Madrid lift the Copa del Rey at its expense.
Despite being Barca's all-time record goalscorer and a four-time Ballon d'Or winner, Messi's value was called into question, something that Xavi finds both baffling and infuriating.
"Often too much is demanded of him," the midfielder told reporters after the Argentine scored the winner in Sunday night's 2-1 victory over Athletic Bilbao. "You have to leave him alone and let him work."
Turning his attention to the game itself, Xavi was frustrated Barca had been forced to come from behind to beat its Basque opponents, given how many chances the team created.
"We should have finished the game long before we did," the Spain international said. "But we played a good game. It was important to get the three points and keep our options open in the league. We have shown that we have character."
Barca's victory, which came courtesy of Pedro's equalizer and a Messi free kick, sees it draw back to within four points of Primera Division leaders Atletico, whom they host on the final round of the season.