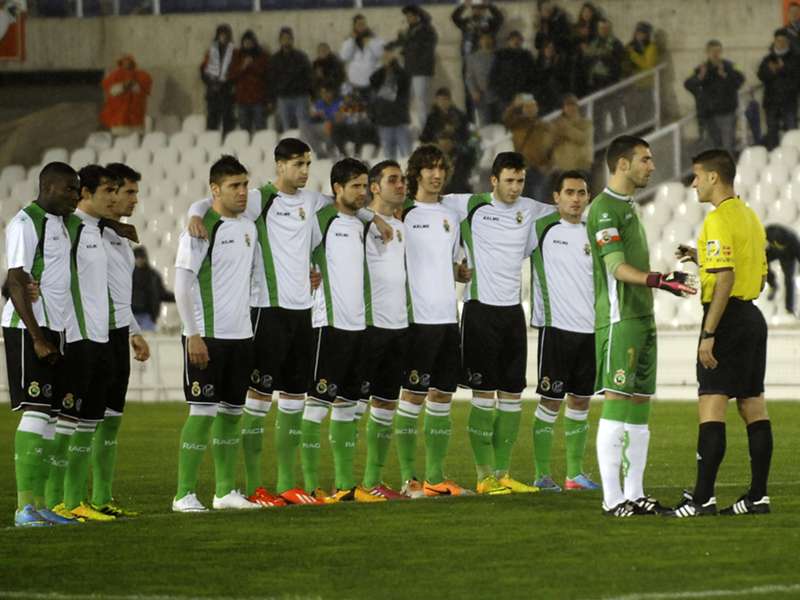 Racing Santander is to be fined 3,006 euros and banned from next season's Copa del Rey after the club's players refused to participate in their quarterfinal, second-leg clash with Real Sociedad on Thursday.

Los Verdiblancos, who lost the first leg 3-1, took to the field for the return fixture at El Sardinero but decided to go on strike because of a dispute with their employer over unpaid wages, thus forcing the referee to abandon the game after just 40 seconds of action.

The players found support from their cheering home fans and also their rivals, as Sociedad's players expressed their solidarity with their fellow professionals through handshakes and hugs after the match was called off.

However, the Cantabrian club, racked with debt and now in Spain's Segunda B, now faces a fine and will also be prevented from competing in next season's Copa del Rey.

Meanwhile, Real Sociedad will meet Barcelona in the semifinals next week.