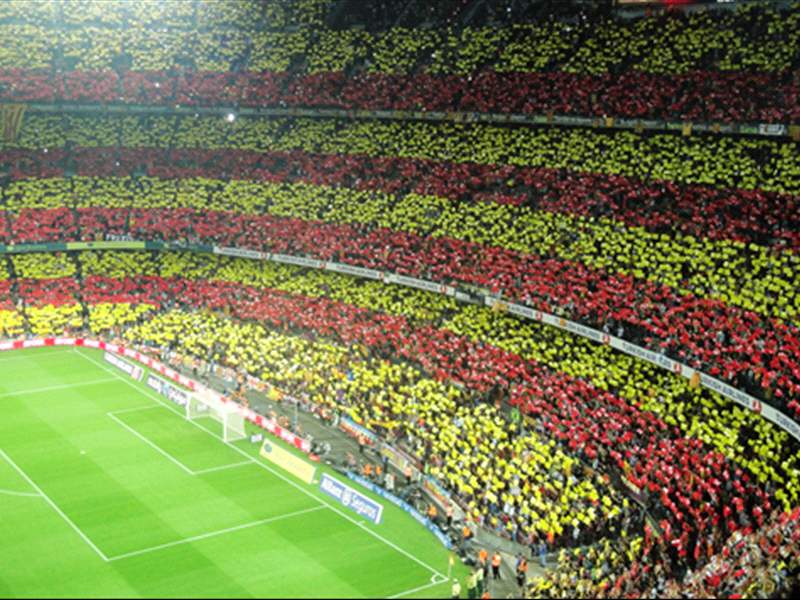 Barcelona
financial vice president Javier Faus has defended the club's plan to adorn its kits with the Qatar Airways brand for next season.
The move represents the first time a corporation rather than a charity will feature on the club's jerseys, having had UNICEF and Qatar Foundation on its shirts in recent years.
But Faus feels the partnership with an airline was favorable to linking up with a gambling company, like Real Madrid has done with Austrian bookmaker Bwin.
"A lot of the big sponsors that are willing to sponsor clubs like us - which is a very, very big investment - come from airlines, like Etihad, Emirates and Qatar Airways, or from betting companies [such as] Bwin," he told Sport360.
"We would much rather have an airline from this area than a betting company."
Faus went on to voice his opinion that lucrative sponsorship deals with Middle Eastern companies, such as the ones that finance Arsenal and Manchester City, should not receive any scrutiny.
"I think the sponsorships of Arsenal and Manchester City are legitimate," he said.
"I would be irresponsible if I questioned their sponsorship and I would not expect them to question our sponsorship."