COMMENT
By Ben Hayward
It's time for some forward thinking at Barcelona. Pep Guardiola's side have won nine titles in his three seasons as coach at the Catalan club, and are just 90 minutes away from claiming their second Champions League success. They have done it with a settled team and a solid spine through the middle: Victor Valdes in goal; Carles Puyol and Gerard Pique in defense; Sergio Busquets, Xavi and Andres Iniesta in the middle; Messi causing havoc in attack. But there has been one position of constant change since the arrival of Guardiola - the central striker role.
Samuel Eto'o was set to leave Barca after Guardiola took over, but stayed at the club and was a key player in the club's treble success that season. Eto'o was a difficult character off the pitch and in the dressing room, however, and Guardiola said the 'feeling' wasn't right. And it wasn't right with his replacement, Zlatan Ibrahimovic, either. The Swede, who joined from Inter in move which saw Eto'o go the other way, is said to have cost Barca over €100 million in transfer fee and wages. For all that money, he fell out with Guardiola, looked disinterested on the pitch and was criticized for his poor work-rate - in one Champions League game, stats showed he had covered less ground than even keeper Valdes.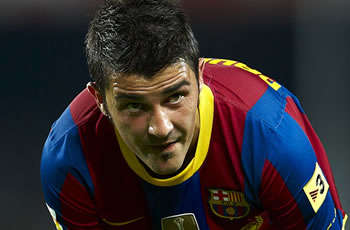 "Villa often looks uncomfortable out on the flank and although he has been backed generously by the Camp Nou faithful, the Cule crowd remains unconvinced. And so, it appears, does Guardiola."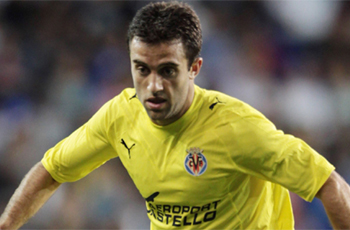 So, in came David Villa last summer, and the Spain striker looked set to fit the part, especially after his excellent World Cup campaign. He's a nice guy, too; Villa is not the type of player to criticize his coach, argue with his teammates or upset the fans, and is a hard-working, humble and honest professional.
And he has been a good player for Barcelona this season, scoring 18 goals in La Liga (including two in the 5-0 win over Real Madrid in November) and 22 in all competitions so far.
Villa's position is one of sacrifice as well, with the former Valencia forward having had to adapt to a left-wing role in order to accommodate Messi in the middle. That in itself is another debate, but Messi has 52 goals this season and most of those have come from a central position.
So if it ain't broke, why fix it? Barca have been successful with Villa in the team, but goals have dried up of late for the Asturian. He recently went 11 games without a goal and although he managed to end that drought with a decent strike against Osasuna last month, no more have followed. He often looks uncomfortable out on the flank and although he has been backed generously by the Camp Nou faithful, the Cules remains unconvinced. And so, it would seem, does Guardiola.
Most teams would be happy to have Villa in their side, but Barca is not most teams - it is the best team in the world. And Villa, who will be 30 this year, appears to have his best years behind him. It's time for another change.
Luckily, there's another player in Spain who has scored the same amount of league goals as Villa
(18) in an attacking - albeit inferior - side, has 32 in all competitions,
and is comfortable in a number of positions up front. A player with a wonderful left foot, that can score all types of goals and who is able to beat a man with his tricky dribbling skills. And most importantly of all for Barca, one that thrives in an advanced position on the left.
That player is Giuseppe Rossi.
Rossi has scored some wonderful goals this season, but the one which will have made Guardiola and his staff really sit up an take notice came right under their noses - here in Barcelona. In an away match against an on-form Espanyol, The Villarreal striker settled the match with a moment of sheer brilliance as he cut inside from the left and beat keeper Carlos Kameni from a seemingly impossible angle with a fierce left-footed drive.
Golazo
. Goalkeepers are not supposed to be beaten at their near post, but this was unstoppable; it was a moment of genius.
Rossi can also fill in on the right, is able to play as a lone striker or in a supporting role and has even been used in midfield. And at 24, the man from New Jersey is ready for a big move; a new jersey. He has his best years ahead of him and at a reported fee of €35 million, he represents better business than Ibrahimovic or even €40 million Villa. Let's face it, Barca have tried everything else: they've tried Eto'o', they've tried Ibra and they've tried Villa. So as they look to the future with Messi in the middle, Rossi is the best forward left.
Follow Goal.com on

to get the latest soccer news directly. Check out Goal.com's

page; be part of the best soccer fan community in the world!