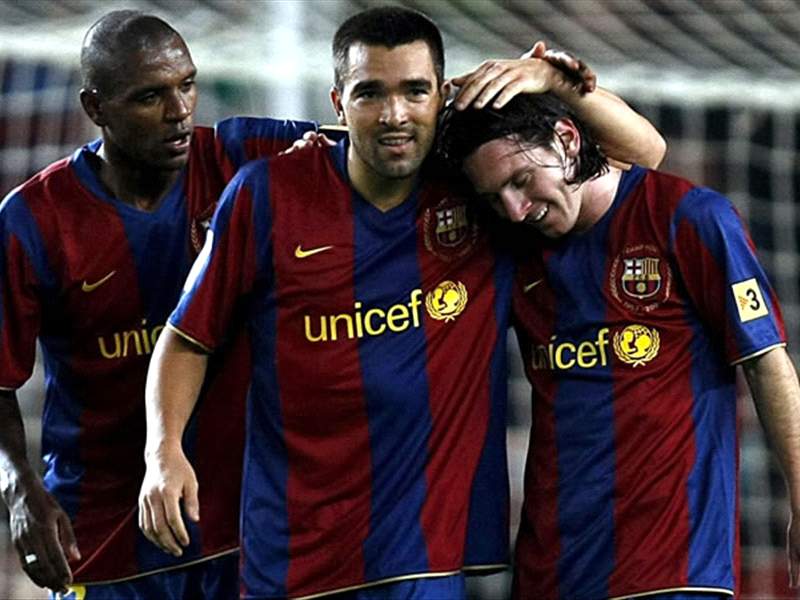 Chelsea midfielder Deco has heralded Barcelona forward Leo Messi as a true star of the global game, insisting the diminutive Argentine is one of a kind.
"They have superb players but above all they have Lionel Messi," the Portuguese international told
fcbarcelona.com
. "No other side has a player like him. He does unbelievable things and always thinks of his team-mates. He is a true star."
The 32-year-old, who was part of the Barca side that lifted the UEFA Champions League in 2006, was also full of praise for coach Pep Guardiola.
"Guardiola has brought a new mentality," he said. "He is a coach that uses the young players a lot and knows how to bring out the best in his players. Things have gone very well for him and I think he will continue to do that and will continue to make history with Barca."
Barcelona host Arsenal in the second leg of their Champions League quarter-final tomorrow evening and Deco concluded by insisting the Camp Nou crowd could play a big part in seeing the Blaugrana into the semi-finals.
"On Champions League nights the supporters in Camp Nou can lift the team and always help throughout by creating pressure for the other side. Barca certainly have that as another factor on their side."
Become a fan of Goal.com USA's Facebook fan page for all the latest news and insight into everything related to the beautiful game