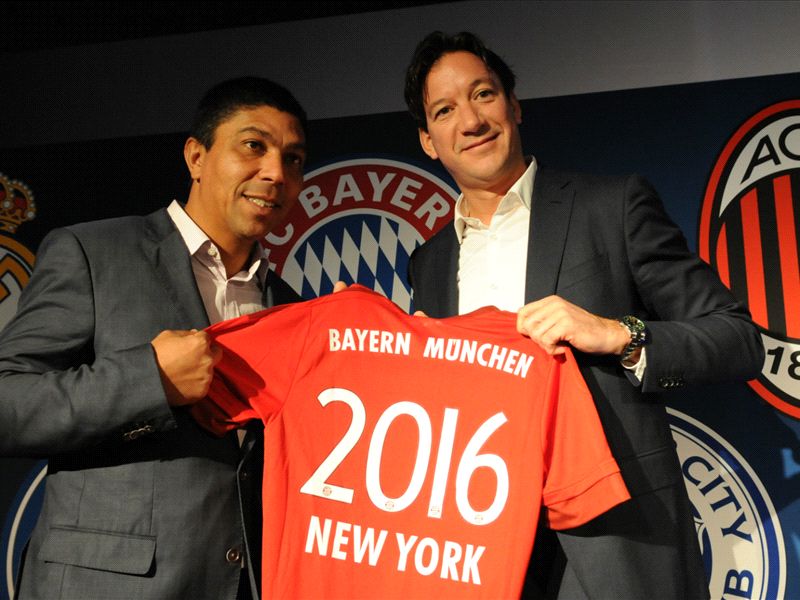 NEW YORK — Bayern Munich's office in midtown Manhattan boasts some spectacular views across New York City.

On the 21st floor of an imposing block that stands nearly 300 feet high, it is the Bundesliga giant's presence in a market that is becoming increasingly important to all of Europe's big players.

"When I came in 2014 we built the infrastructure, hired staff, built the whole marketing power and then started to get prepared for the MLS All-Star game and one other game," Rudolf Vidal, the managing director of Bayern Munich LLC, told Goal.

"Now the ICC has set up a whole tournament in which we are involved. We have eight top teams participating in the U.S., the people are passionate. They come here and see how the sport is taking off."

Bayern is taking part in this summer's ICC, during which will the Germans face both Milan clubs and the mighty Real Madrid on American soil.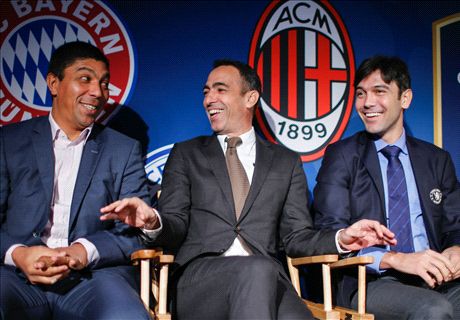 It may seem unusual for a German club to set up a permanent shop in the United States. Bayern realized it needed to be proactive if it was going to tap into the lucrative American soccer market – and the existence of some 50 million Americans with full or partial German descent.

Vidal explained that having a physical, real presence in a country is yielding far better results than doing business virtually with the occasional visit.

"To serve markets beyond your borders needs an on-site presence – people here take us seriously," he said. "We are here, we can face people directly, talk to them and we don't go back to Germany afterwards.

"How can we provide companies, organizations and fans with our knowledge from 6,000 kilometers? The fact that we are sitting here [talking in New York] is because we have someone local handling PR. We choose partners like Goal.com because of your global reach – if we weren't working together, here and in Germany, we would both be worse off, us with our reach and you with access and exclusive interviews."

The impact has been tangible for Bayern, both in terms of the ability to strike deals with partners such as Fox, ESPN, Univision, Goal, Yahoo and MSN, and with respects to rapid engagement and expansion of the fanbase.

"We started with eight fan clubs here – now we have 95 in 34 states! That's because we have someone in charge of fan engagement, reaching out to fans every day, finding local fans who are organized and can rally others, finding all the Paulaner bars to work with.

"We are one of the few German teams to have its own Twitter feed in the U.S. and it is easily the most popular. We have local people who know the local media culture but also understand Bayern."

"We carried out market research and in 2014 we had 13 million people in the US who were in some way interested in Bayern Munich," he continued. "18 months later we had 28 million people who may be interested in hearing about us and therefore read content, watch games, discuss the team."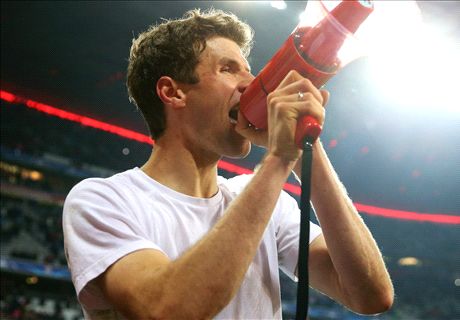 One of the upsides of having a permanent stateside presence is the ease in which German-based staff can visit for both commercial and footballing reasons – particularly the players.

"Players are becoming more like brands and they are more interested in becoming international brands," Vidal said. "The players now love doing international media interviews - in Germany they are all very well known, but less so in the U.S. and China. So the younger players are really excited – coming to New York is a highlight for them.

"We know that as we become more international, the set up needs to allow fans all over the world to understand us. German is not the world's main language, we know this, so we're looking find new ways to communicate with our fans. I can't confirm if and when, but there is a commitment to that direction."

"Internationalization has been driven by us for two years, and no one else is doing that," he said. "The Bundesliga set up a presence in Singapore and now teams are coming into the U.S. via the ICC.

"We were the first of the big European clubs to open a specific marketing office here – of course Manchester City Football Group have a global business approach with their four assets, while AS Roma and other teams have American owners, but we have a specific office."

"Barcelona have rented a space in Grand Central, Inter Milan have an office in D.C. and La Liga now will have Raul as their new country manager," Vidal continued. "I was speaking to Emilio Butragueno and he said Real Madrid will open a U.S. office in the next couple of months; I was talking to PSG too – we talk to all those clubs because we want them to come over the help the sport grow. It's mutually beneficial."

With all the top European clubs looking to establish themselves in the world's most powerful economy, and against the backdrop of tournaments such as the ICC, one question that constantly arises is whether competitive league or European matches will be played in the U.S. as part of a breakaway system.

Vidal was firm in his insistence that Bayern is committed to the Bundesliga and will only work within the German top flight's parameters.

"We would not do anything 'competitive' out here outside of what the Bundesliga plans to do," he said. "Anything like that is absolutely the responsibility of the league. Look at the NFL playing official games in London.

"I would say it's not impossible, it's something we have to discuss but it has to be a joint initiative. The Bundesliga in my opinion is the right partner – same with Premier League and La Liga regarding any internationalization initiatives. Everybody is open!"