Being born on the first day of the millennium is doubly significant for Croatia Under-14 attacking midfielder Toni Trograncic — he shares a Jan. 1 birthday with legendary striker Davor Suker and another 1998 World Cup star Drazen Ladic.
The 15-year-old German-born Red Bull Salzburg academy product, who trained with Bayern Munich's A-team last weekend, is a hot property in Germany at both club and national level.
Born in Bad Aibling, around 50 kilometers away from Munich, Trograncic was raised in Germany and is eligible to play for the World Cup winners. But he was brought up speaking Croatian at home, supports the country of his mother's birth, cheers his Bosnia-born father's team Dinamo Zagreb and has played for Croatia at the youth level.
Right now, though, the youngster is only concerned with impressing Bayern, having rejected the Bundesliga champions in 2010.
"Bayern and Red Bull Salzburg wanted him," his father Dario told
Goal.
"He was playing for Rosenheim, which acts as a feeder club to Bayern. He wanted to join Bayern, but Salzburg played one card Toni couldn't resist: They sent out Ante Coric to convince him!"
At the time, midfielder Coric was rated as the best young talent to come out of Croatia. He has since returned to his homeland after four years in Salzburg's academy. This season he registered his first goal for Dinamo Zagreb in a 5-1 win over Astra, making him the youngest scorer in Europa League history at 17 years and 157 days old.
As a child, Trograncic was star-struck by playing with Coric and followed his elder compatriot to Austria.
"At that time Ante was only 13, but Toni already knew him and admired him," his father said. "I remember that day. Toni was ill with a fever of 40 (degrees Celsius), but when Coric showed up at the door they immediately took the ball and went out to play."
Percy van Lierop was the youth chief in Salzburg, a great expert and a great person, so Toni enjoyed his three years there. [Current Croatia coach] Niko Kovac was also there."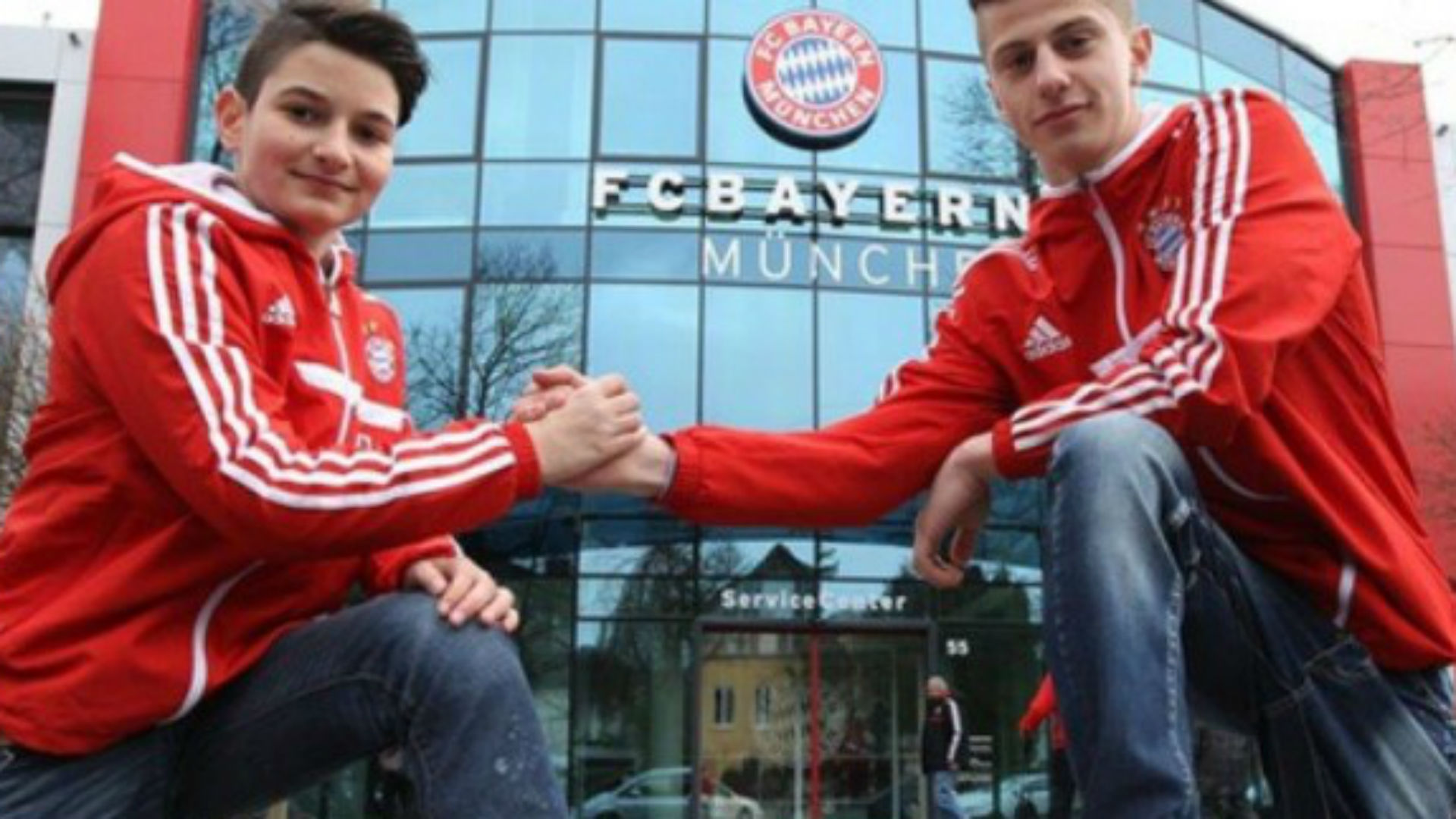 Welcome to Munich | Teenager Trograncic has been tipped for big things
Recent developments at Salzburg saw Trograncic lose his mentors. For many youngsters, such changes can sidetrack a career — but luckily for this schoolboy Bayern has come knocking again.
"There was a big change in Salzburg's structure," his father said. "Van Lierop and Kovac left and Bayern's scout invited Toni to train again."
Initially Trograncic played with the Under-15s. But Bayern assistant manager Hermann Gerland was impressed enough to advise Pep Guardiola to include him in training. A two-footed playmaker who can operate either as a central midfielder or behind the strikers, Trograncic showed no fear during that session with Bayern's senior team over the weekend.
He tested goalkeeper Pepe Reina and put in firm challenges on Philipp Lahm and Rafinha, the latter showing his respect with some fierce tackles of his own. After training, Pep Guardiola told Trograncic: "Everything was great — but next time, kid, bring the right boots!"
While 200 people watched the training session, both club and parents are rightly protecting Trograncic from the glare of the media. Earlier this season Bayern was on the brink of signing another young playmaker, Martin Odegaard, who ultimately joined Real Madrid.
Odegaard, 16, has been under the spotlight since that €4 million move from Stromsgodset, an amount that could double if he meets certain clauses. While Trograncic was training with Bayern seniors during the international break, the Norwegian represented his country and was on the receiving end of a 5-1 thrashing — ironically enough against Croatia.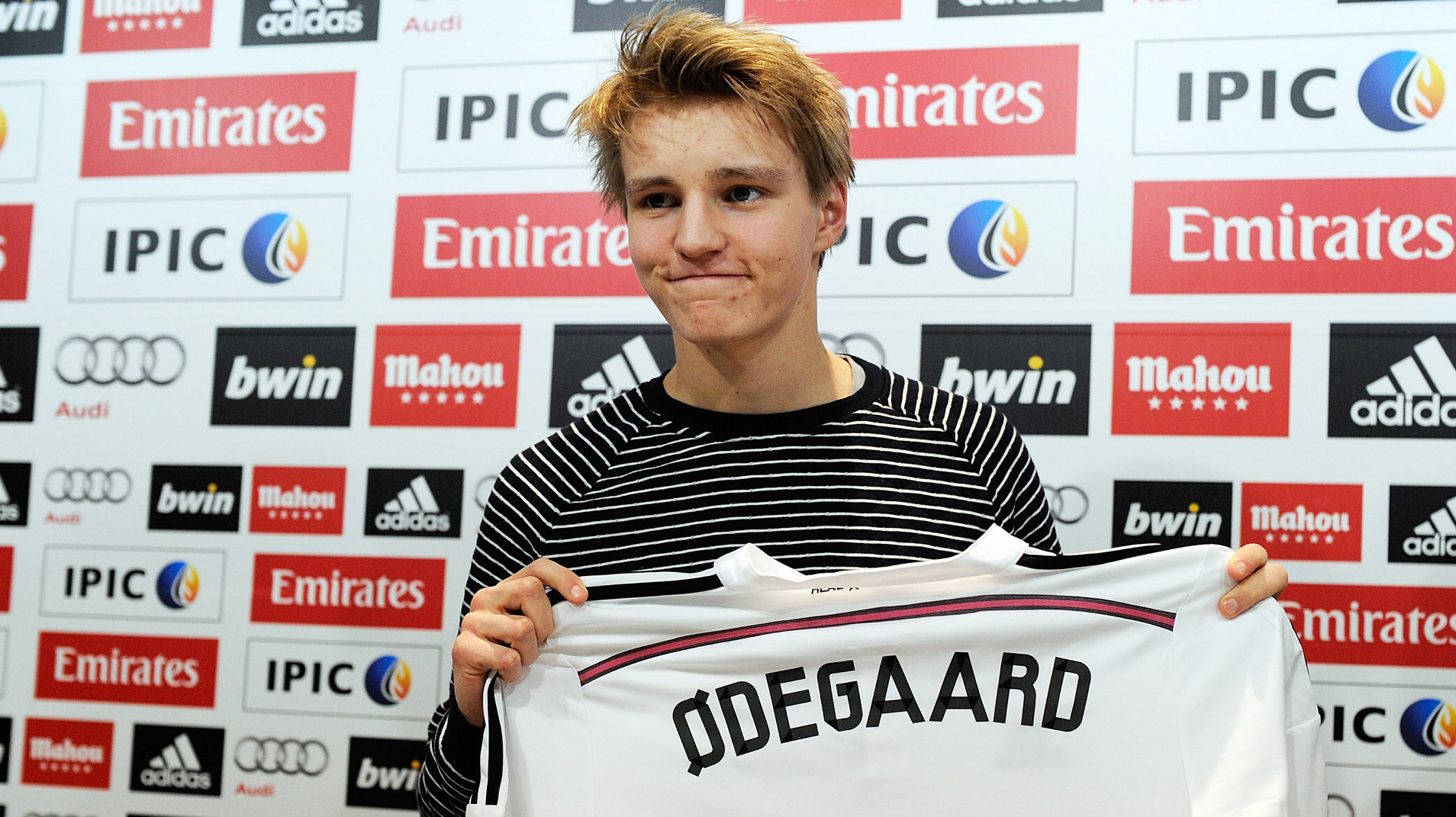 Real blow | Bayern missed out on the signing of Norwegian wunderkind Odegaard
Madrid is shielding Odegaard and Bayern will do the same with Trograncic. Luckily he is eligible for two nations blessed with midfield talent, so there will be no rush to accelerate his international development, giving him time to make a decision.
But who will the Croatian-German choose to represent at senior level?
"That is Toni's decision," father Dario told
Goal
. "He doesn't have to rush it — he still has time to make it."
Croatia is more confident of a decision.
"We have contacts with the family and we are supposed to meet his father again this week," FA director Romeo Jozak was quoted as saying in
Vecernji list
. "We are sure Toni will play for Croatia."