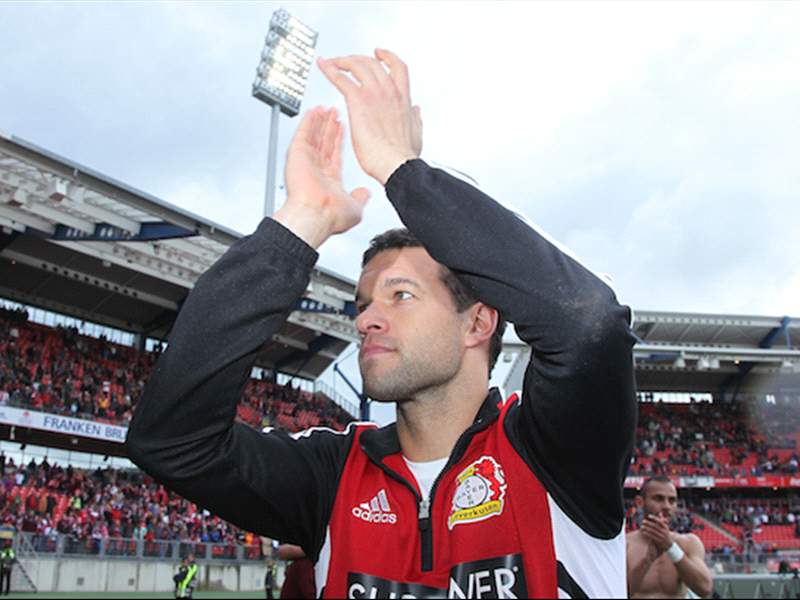 Former Chelsea, Bayer Leverkusen and Bayern Munich midfielder Michael Ballack has confirmed that he will play in one last farewell fixture.
The ex-Germany captain retired in October last year and will host a testimonial on June 5 in Leipzig.
Ballack will be joined by stars including Bastian Schweinsteiger and Jose Mourinho in what will be called 'Ciao Capitano. A world-class evening' with 'Ballack & Friends', and he is relishing the opportunity to play again.
He told reporters: "I want to say goodbye in an honorable way to colleagues and fans and to thank those people who developed me, supported me and challenged me in my career.
"Of course I want to play a bit in both teams, but my fitness levels will decide that."
Ballack enjoyed an illustrious career at domestic and international level, picking up 98 caps for the national side, while also leading Germany to a World Cup final in 2002.
Germany coach Joachim Low has been invited to Ballack's farewell, despite the pair falling out after the 36-year-old felt he had been mistreated towards the end of his international career.
He added: "I had a successful time with Low in the national team, even if there was tension at the end."