By Goal.com Founder and President, Gianluigi Longinotti-Buitoni
The Bundesliga may not yet possess the entertaining glamor of the Premier League, La Liga and Serie A, but it does something no other football league is able to do: it generates profits. During the 2008-09 season it generated €30 million profits after taxes - more than all the other major European leagues combined.
True to its German spirit, the Bundesliga is the most efficient league in the World. For example, Bundesliga clubs spend less than 50 percent of total turnover on players' salaries, compared to 71% spent in the Premier League, 68% in Serie A, 63% in La Liga and 62% in Ligue 1.
However, this does not prevent it from having the highest concentration of champions in the world. Take for example the 2010 FIFA World Cup: the Bundesliga had more players participating in South Africa than any other league, and by the quarter-final stage, 37 of the players still in the tournament played in Germany, compared to 35 in La Liga and 25 in Serie A.
However, despite the fact that Germany has the largest football economy in the world, it only has the fourth largest league - coming after the Premier League, La Liga and Serie A in terms of UEFA ranking, in TV rights and in international recognition.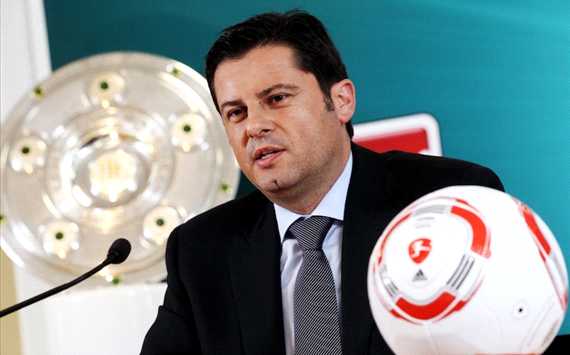 Is glamor more important than efficiency when it comes to attracting world audiences? Or is it simply that the Bundesliga's brand is not able to convey the strengths of Germany's football?
Given the recent outstanding performance of Bundesliga players at the World Cup, the excitement and interest generated by its many young stars, the strength of its business model and the magic of its multi-cultural national team, the Bundesliga is probably the most underrated league in football. To achieve the world recognition it deserves it just needs someone to tell its amazing story.
That person is Christian Seifert, its CEO, who, due to his extensive football and media knowledge, is the ideal person to do it.
For all the German news you can handle, check out Goal.com's Germany homepage and join Goal.com USA's Facebook fan page!