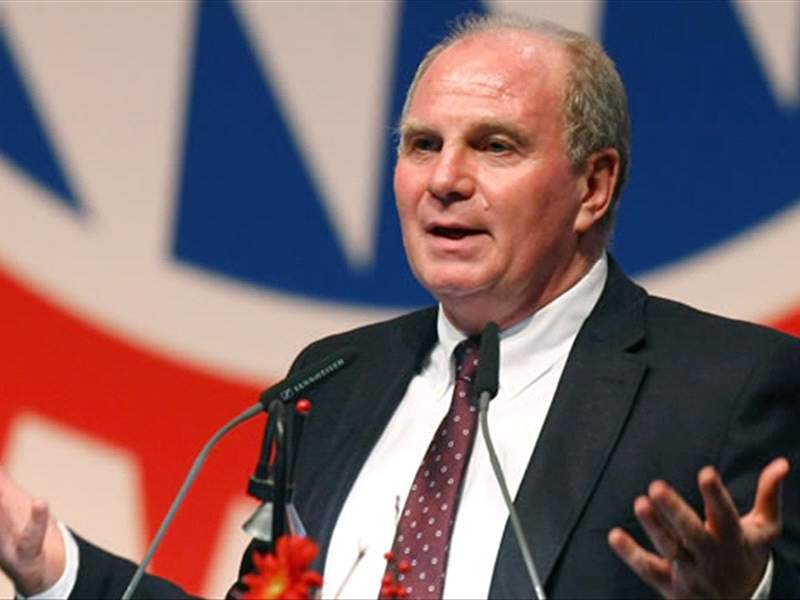 Bayern Munich president Uli Hoeness has hit out at Manchester United manager Sir Alex Ferguson's reaction to being knocked out of the Champions League by the German giants on Wednesday night.
After the game Ferguson was critical of the Bayern players, saying that they were 'typical Germans' for persuading of the referee to give Rafael da Silva a second yellow card after he pulled down Franck Ribery early in the second half.
Hoeness, a Bayern legend, has reminded Ferguson that he should react the same way that Die Roten did after falling in the 1999 Champions League final in Barcelona.
"We lost in 1999 but we lost like gentlemen. Now it would be nice if Manchester [United] could do the same," he said in The Daily Mail.
"It's an over-reaction on Ferguson's part, maybe because he is disappointed to lose.
"What he has said is not right. We were honest and cool in Barcelona and they should be the same."
Keep up to date with all the latest Champions League news with Goal.com