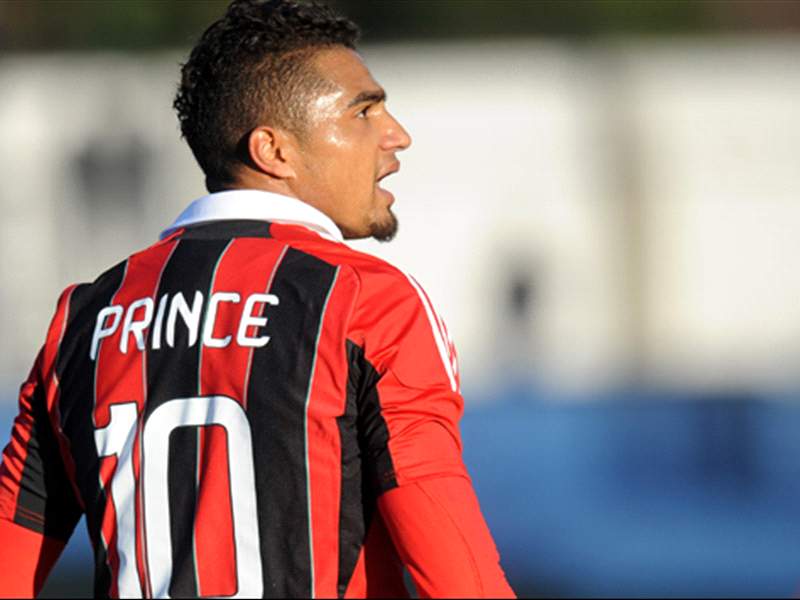 Pro Patria has been ordered to play one game behind closed doors following the racial abuse of
AC Milan
players.
Kevin-Prince Boateng left the pitch after being subjected to the abuse during a midseason friendly last Thursday, and he was followed off by captain Massimo Ambrosini and the rest of his teammates.
The Lega Pro, the body that oversees Italian football's third and fourth tiers, has handed out the punishment to Pro Patria, which had already been fined 5,000 euros earlier this season for similar misdemeanors.
"The Lega Pro will impose on the club Aurora Pro Patria the sanction of the obligation to play a league match behind closed doors with immediate effect, with the caveat that a further breach will be evaluated as an occurrence of multiple violations, for the purposes of the subsequent sanction," a statement read.
"The behavior of the Pro Patria supporters appeared to be particularly serious as it was a clear manifestation of racist discrimination during a friendly game, so there was no sporting tension or spirit of competition.
"These are not to be considered justification of course, but can be seen as attenuating circumstances when working out punishment.
"The sanction for incidents of this nature is not only punishment, but also a preventative measure to avoid a repeat incident. In the current season, Pro Patria had already been fined 5,000 euros for incidents of this nature which has proved to be ineffective."
Boateng's teammates - who followed him down the tunnel - have publicly backed his stance, along with prominent soccer figures from around the world.