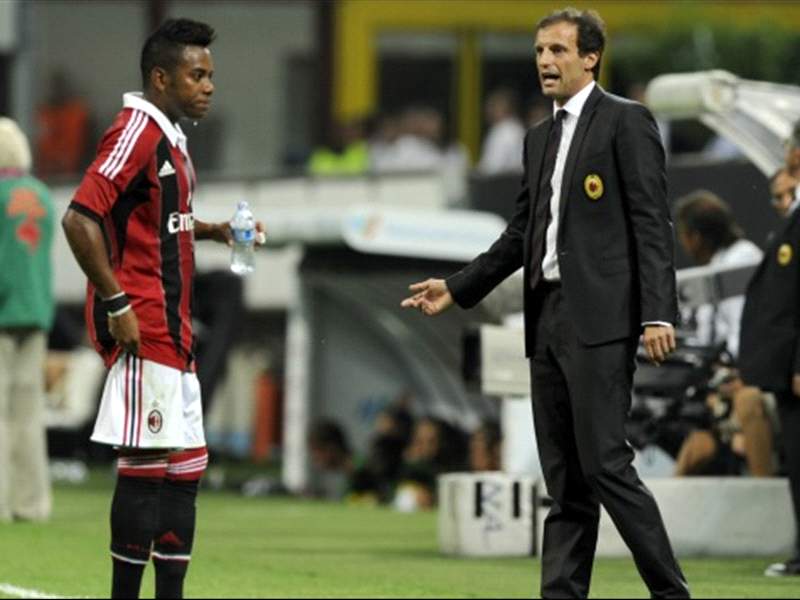 AC Milan coach Massimiliano Allegri has claimed that the signing of a new forward will depend on whether or not Alexandre Pato and Robinho leave the club.
The Brazilian duo have both been linked with a return to their homeland, and the former Cagliari boss says they could both leave San Siro during the winter transfer window.
"If Pato and Robinho leave, then we'll need another striker. Five attackers is the right number, but it all depends on Galliani," the 45-year-old told reporters.
He added, "Then we will look at what the best solutions are to strengthen the team. But talking about this now makes no sense.
"If a player arrives then it will be an important player and if it is an important player then they would probably have already played in the Champions League this season."
He went on to play down his chances of signing Mario Balotelli and Javier Pastore, who both had been linked with a move to the Rossoneri.
"I've never trained Balotelli and until I do I can't pass judgment on him," he explained. "He's a Manchester City player and there's no point talking about him.
"Javier Pastore? I don't think Paris Saint-Germain will let him leave."
Meanwhile, Milan is currently preparing for its trip to Roma on Saturday, and the trainer is confident of success as long as his team play to their full potential.
"We have to play a good game from every point of view knowing that we'll be up against one of the three best teams in the League with players that suit Zeman's game well," he noted.