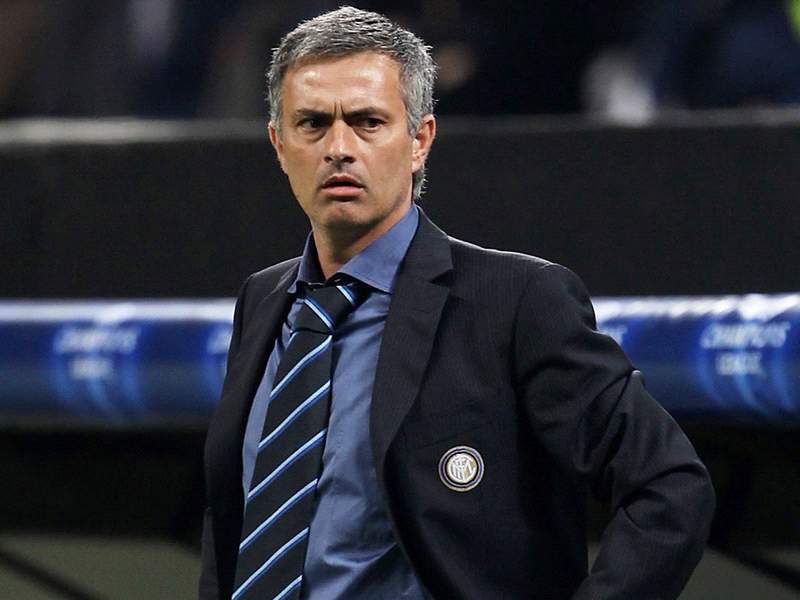 From 1996 to '98, Jose Mourinho and Josep Guardiola received paychecks from the same employer. It's not too difficult to imagine Mourinho, the translator for Sir Bobby Robson and Louis van Gaal at Barcelona, and Guardiola, the beloved captain, arguing long into the night at some hotel bar, sipping cranberry juice, during away game layovers.
Though both would have agreed on many issues including how to manage space and the necessity of high pressure, some disagreements surely appeared in brands of style. On Tuesday night, Mourinho took some faint moral victory in any disagreements left over once the Portuguese tactician departed to make his own name in the managerial world.
In the Champions League semifinal first leg, Barcelona lost by two clear goals for the first time in Guardiola's reign and was tactically dismantled for probably the first time too. Let's take a look back at just how Inter managed it.
First and foremost, let's get the detractions out of the way. Yes, the lengthy bus ride from Barcelona to Milan had a hand in the match. After a 700 mile bus ride because the volcanic ash swirling around Europe grounded flights, the Catalans looked a shade jaded and sluggish. As compared to the quarterfinal game against Arsenal in London, Barcelona as a team ran 9.8 km less (6.1 miles) in Milan over the course of the 90 minutes.
Yes, the referee played a role (which was thoroughly documented
here
). Diego Milito's goal was offside and Dani Alves probably should have won a penalty when clipped by Wesley Sneijder in the box. Until FIFA finally loosens its stand on video replay, referee mistakes remain, firmly, a part of the game.
With the Negative Nancys satisfied, let's move on to what Inter did right. Jose Mourinho set out his side to take advantage of the chinks in Barcelona's tactical setup. Every system can be counteracted in some way or another. It's just a matter of staying a few steps ahead of the shifts.
Arsenal, probably the second best team in the world at holding onto the ball, tried to match Barca at its own game: possession. Without the work rate off the ball or the movement, Arsene Wenger's men failed horribly.
Since he doesn't have a possession-oriented side anyway, Mourinho did the exact opposite. Inter granted Barcelona the possession, then played hasty balls over the top of a high Catalan backline immediately upon retrieving the ball. Milito, Samuel Eto'o, and Goran Pandev proved eager runners. As the three tweaked their runs, Inter found more success with the long balls.
To compensate and avoid exploitation, Barcelona's backline edged slowly back toward its own goal. This opened up space in the midfield; players didn't stand as close together. With a less compact team from striker to defender, Barcelona found the quick short passes it thrives on more difficult to play. Inter capitalized by stealing the ball more and launching more blistering counterattacks.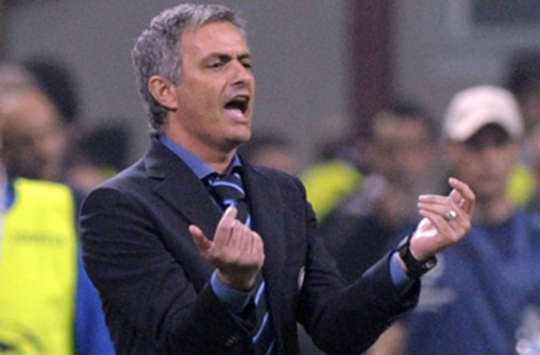 Perhaps the most symbolic moment of the game came in the 87th minute. Xavi held possession 10 yards from the Inter box and opened his arms to gesture for his teammates to make runs. With the attack stagnant, he settled for playing a ball backwards and flung his arms at his closest teammate, berating him. Calm, pensive Xavi couldn't find an open pass and lost his cool. Name one other instance that has happened, if you can.
Inter exploited Barca's high line so well than only some pretty rubbish finishing (previously documented
here
) prevented an even heavier scoreline.
Mourinho's ego and swaggering personality weigh so much that he took the brunt of the praise for the 3-1 win. His role was clearly hefty. But the players deserve a mention.
The difference between last year's timid early Champions League exit and this current run is six new starters. Against Barcelona over half the team had come in the summer or more recently: Eto'o, Milito, Pandev, Sneijder, Thiago Motta, and Lucio. The experience of the newer recruits in big games told. Even when Barcelona took the lead, the Nerarzzurri never panicked and steadfastly went about its game plan.
The other five have received plenty of press, but spare a thought for Thiago Motta. The Brazilian, cast off at Barcelona, toiled away at Atletico Madrid and Genoa before Inter paid a sizable chunk to land him this summer. Frequently a red card risk, Motta is equally talented as any one of the other midfield options, and probably only earned his start thanks to an upturn in form over the past two games.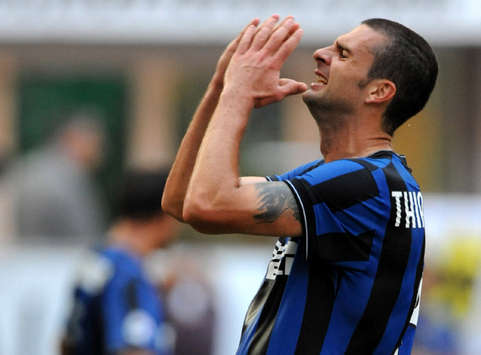 That form clearly continued midweek, as Motta started all three Barcelona goals. Take a look:
Motta wins and quickly takes a free kick along the left touchline. (Did he learn that at Barcelona?) His pass finds Sneijder, who sprays an absolutely gorgeous crossfield pass to Eto'o on the right. Eto'o's pullback cross finds Milito, who holds up the ball and passes to Sneijder for the equalizing goal. (Special mention to Goran Pandev whose run lured Dani Alves inside and who might have scored if Milito didn't take it off his toe.)
Motta niggles the ball off of Lionel Messi. It falls to Javier Zanetti, who passes forward to Pandev. The Macedonian bursts through two markers and covers about a quarter of the pitch before sending a leading ball into the path of a breaking Milito. The Argentine's cutback is controlled and toe-poked into the corner of the net by Maicon.
As Barcelona tries to work the ball out of its area, a Motta slide tackle intercepts a pass between Messi and Xavi. The 27-year-old stands up quickly and plays a short ball to Eto'o. The cross finds Sneijder, who miscues his header, and an offside Milito heads home.
Motta's battling midfield performance supplemented Mourinho's tactics snugly. Now comes the juicy part. Both Guardiola and Mourinho will try to recall every detail muttered by the other over cranberry juices a decade ago in hotel bars. Which will make the telling tactical adjustment in the second leg? Maybe only Bayern Munich's Louis van Gaal knows.
Centurion - Sampdoria at AS Roma
2:30 p.m. EST, Sunday, April 25
Fox Soccer Channel
Every game now is a potential title decider for Roma. Last week a penalty save by Julio Sergio and some ballsy substitutions by Cladio Ranieri helped the capital club eek past a resurgent Lazio. This week, fourth placed Sampdoria visit Rome on the back of a 2-1 win over AC Milan. After knocking Milan out of the title race, can Samp play spoiler once again?
Not if Ranieri has anything to do with it. His decision to remove Francesco Totti and Daniele De Rossi at halftime payed dividends against Lazio and stretched Roma's unbeaten streak to 24 league matches. Six straight wins have seen Roma take the top of the table, albeit by one lonely point. If the game comes down to a tactical decision, Ranieri probably has the upper hand over former Roma boss Luigi Del Neri.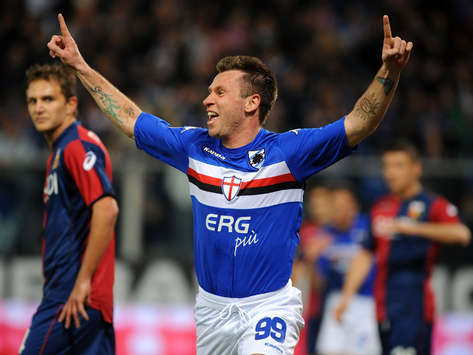 Key man:
Antonio Cassano (Sampdoria)
hasn't scored against his former club since returning to Serie A from Real Madrid. Cassanata will want to remedy that immediately. A childhood Inter fan, the supremely gifted Cassano will do all he can to turn the title race in favor of the Nerazzurri.
Prediction:
Draw
.
Optio - AC Milan at Palermo
2:30 p.m. EST, Saturday, April 24
Fox Soccer Channel
Though Milan managed a win the last time it visited Sicily (against Catania in November), don't expect such ease this time around. Palermo, two points off fourth, is a much different proposition than pre-Sinisa Mahiljevic Catania. In fact, Palermo hasn't lost at home this season.
Last week's defeat to Sampdoria effectively knocked Milan out of the title race. Seven points adrift from Roma with four games remaining, it would take some pretty exceptional circumstances to see the Rossoneri lift the scudetto in 2010. Normally this would be the time to blood some youngsters, but Milan will struggle just to scrounge together a competitive squad considering the series of injuries and suspensions plaguing Leonardo's men.
Key man:
Fabrizio Miccoli (Palermo)
sparked Palermo's late heroics last week against Cagliari when he came on just after the hour mark. He scored in the 88th minute and then assisted Abel Hernandez to equalize the score at 2-2 in injury time. The tiny fireball definitely won't be rested for this one.
Prediction:
Palermo win
.
Decurion - Atalanta at Internazionale
Noon EST, Saturday, April 24
Fox Soccer Plus

Mourinho faces some tricky decisions on how best to rest his squad without losing pace in the league. By the end of the first leg Tuesday, Pandev had succumbed to cramp and Sneijder's legs were jelly. So despite his antics in that match, Mario Balotelli will likely start. The youngster wound up the crowd as they jeered him when he miscued a shot and threw his jersey down on the pitch at the end of the game. President Massimo Moratti had to personally ask congregated fans to allow him to leave the stadium. However, Mourinho has confirmed he won't freeze out the youngster as he did earlier in the year.
Four consecutive home wins have helped Atalanta slowly crawl up the table. Two points separate the club from Bologna and safety. That said, since this match is in Milan and Atalanta is also riding a four game away losing streak, don't expect too much from the poor traveling relegation strugglers.
Key man:
Mario Balotelli (Inter)
reportedly submitted a transfer request this week. The life-long AC Milan fan is freshly back in the squad after a poor attitude saw him frozen out early in 2010, but his antics clearly show a child who has not learned his lesson. A strong performance from the 19-year-old would go some way toward smoothing over tensions.
Prediction:
Inter win
.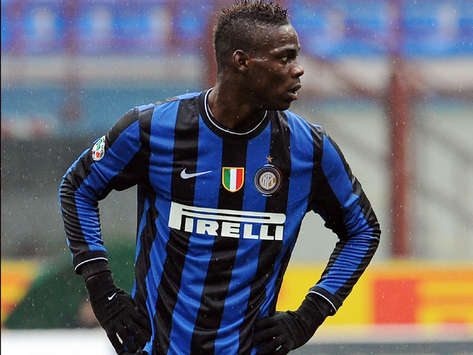 Legionary - Bari at Juventus
9:00 a.m. EST, Sunday, April 25
Fox Soccer Channel
Juventus gets much more media attention these days for rumors surrounding the coaching situation than its chase for European competition next year.
Gazzetta dello Sport
reported this week that the Old Lady struck a deal with Liverpool boss Rafael Benitez including a €4.5m per year salary and his desired six-man coaching staff. Though it's clear Juve will part ways with interim coach Alberto Zaccheroni and talked with Benitez's agent, next season isn't that clear cut.
For one, Juventus still needs to secure a Europa League slot. Six points behind the Champions League places with four games remaining, a top four finish is likely beyond Juventus. However, only one point separates Juve and Napoli in sixth.
A sputtering Bari side which hasn't won or drawn yet in April visits as the Old Lady's next test.
Key man:
Alessandro Del Piero (Juventus)
this week refuted stories linking him to a summer Major League Soccer move, claiming that he's only planned a holiday visit of the United States, not a permanent one. Now the captain needs to prove he can still perform at a Serie A level if he wants to stick around on the Eastern side of the Atlantic.
Prediction:
Juventus win
.
Zac Lee Rigg is an associate editor of Goal.com.
Phalanx Prophecy appears, dutifully, every Friday. You should probably read it.
Keep up to date with Serie A and Italy news with Goal.com's Italy page and join Goal.com USA's Facebook fan page