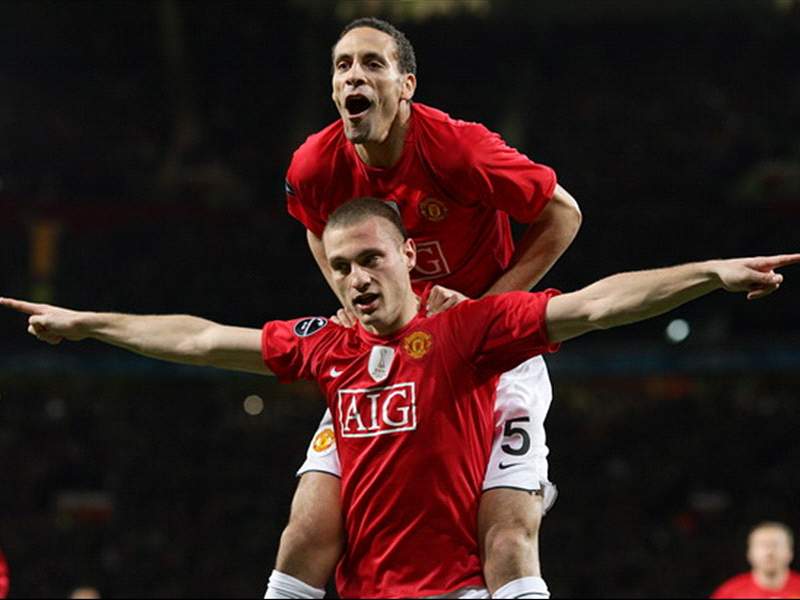 Manchester United
defender
Nemanja Vidic
has broke his silence amidst speculation surrounding his future, declaring himself happy at the club.
The Serbia international had been linked with moves to Barcelona and Milan, with the Spanish giants believed to be his preferred destination.
The player's agent, Paolo Fabbri, stoked the fire by claiming it was Vidic's dream to play in the Primera Division, before later retracting the statement.
Vidic has dismissed his representative's comments and expressed his full commitment at Old Trafford.
"I've never said anything about Barcelona or Real Madrid or AC Milan - or any club," he said, according to
Sky Sports News
.
"I never speak about my future so I don't know why someone else does. I showed at Wigan [Athletic] on the pitch how happy I am at this club.
"Any fan of United only has to see how I played to know how committed I am. I spoke with my agent about this and what he said. I know about all the rumours about me but I don't want it to have an impact on the club.
"It's not a good time for my club to be hearing those rumours."
Vidic also spoke out against the rumours suggesting his wife is unhappy with life in England.
"It's not true that my wife is not happy," he added.
"I don't know how that rumour came out, she's not what you'd call a famous wife. She's never spoken to a newspaper."
Jamie Dunn, Goal.com
For more news on England, visit Goal.com's England section!