Romelu Lukaku is chasing the Premier League's top goalscorer, Diego Costa, for the Golden Boot this season but selling Everton's star striker was still the right - and only - option for Chelsea.
In 2014, only 16 days after the Blues signed Costa, Jose Mourinho and the board decided to sanction Lukaku's 28 million pound move to Everton following a successful loan spell.
Last season, it looked as though Chelsea might be left to regret that sale after he dumped them out of the FA Cup with two stunning goals to end the Blues' hopes of silverware and European football.
Costa, by contrast, was sent off for a so-called "bite" on Gareth Barry, leaving both his form and disciplinary record in question.
But the lows of last season appear to be behind both Chelsea and Costa as he has grown into his club's most important player under his new manager. The Spain international's form has reached levels beyond anyone's expectations under Antonio Conte this season and he has managed to channel his aggression into more productive areas of his game.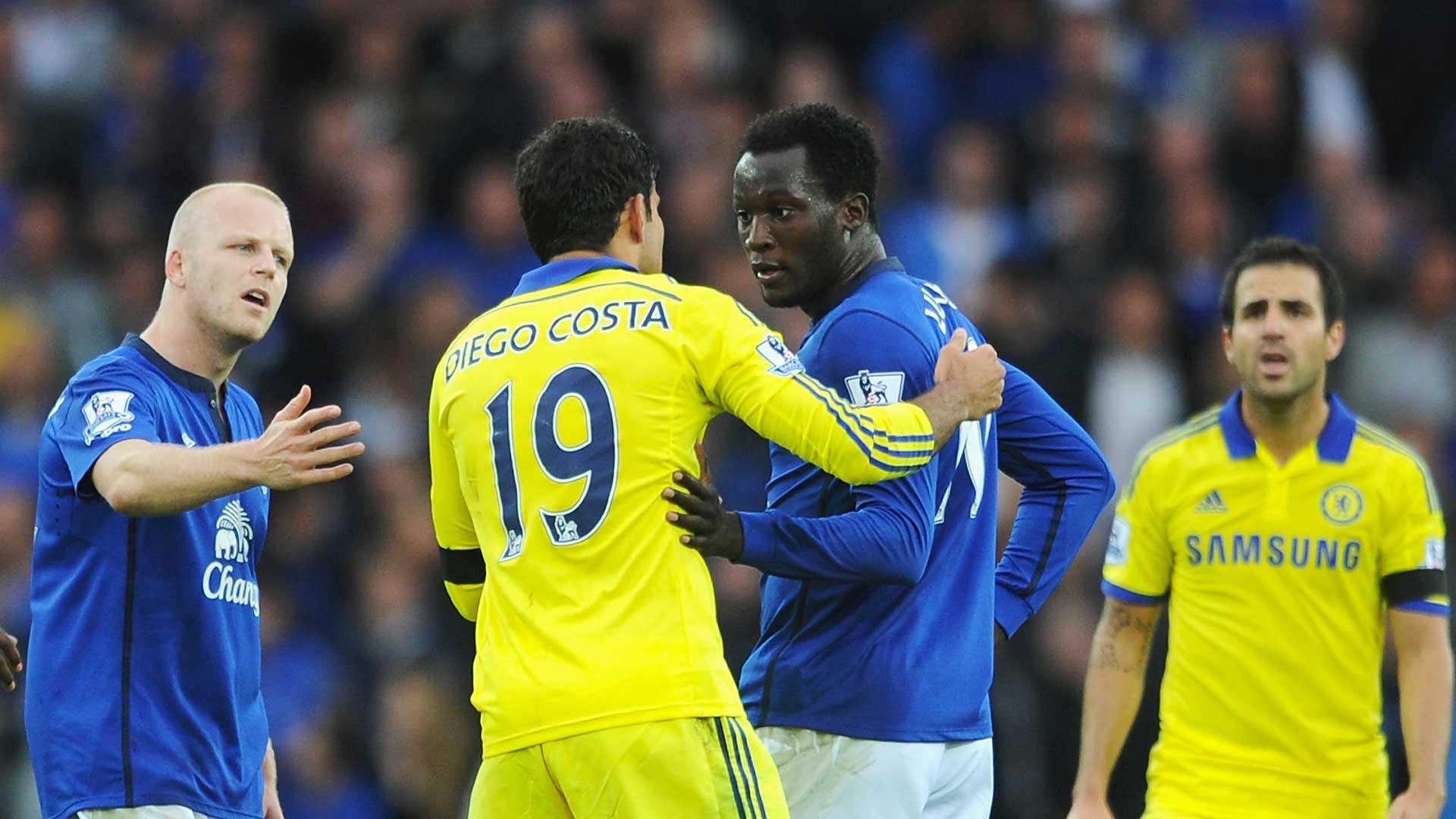 Chelsea fought to keep Costa from returning to Atletico Madrid in the summer and have a player capable of winning the Golden Boot for the first time in his career. His closest effort came in 2013-14 with Atleti when he pushed Lionel Messi and Cristiano Ronaldo for the Golden Boot but just fell short with 27 goals.
Costa is hitting top form at the age of 28 and is expected to have a very late peak to his career. Lukaku's peak, in contrast, might have come at a much younger age after being exposed to much more football since he became a professional at Anderlecht.
The Belgium striker will soon become world class and get his chance at an elite club. Chelsea's management weren't incentivized enough to allow him to lead the line as a teenager, with short-term results more important than having patience with young players in the first team.
Chelsea did look to re-sign Lukaku this past summer but Everton was not willing to negotiate for its star man. Conte has acknowledged his admiration for the Belgian but stressed that Costa was a "complete player" in his eyes.
"We have Diego, who is playing fantastic football," the Italian told reporters on Friday. "He is not only scoring the goals but working a lot and very well for the team. I think that I'm seeing a complete player in Diego. It's fantastic for me, for the team, to have him in the team.
"Lukaku is a very good player, young and improving a lot, but it's right to talk about my players. I'm very satisfied with my players. I hope Diego continues in this way because his commitment is incredible."
Everton's purchase of Lukaku was an opportunity for both clubs and, on Merseyside, the Toffees have invested their millions in a striker whose value will inevitably increase before they have to sell him on.
On the pitch, Lukaku and Costa have been two of the Premier League's most lethal strikers since their respective moves in July 2014. Costa has scored 40 goals in 64 games while Lukaku lags behind in terms of his ratio after netting 35 goals in 82 games.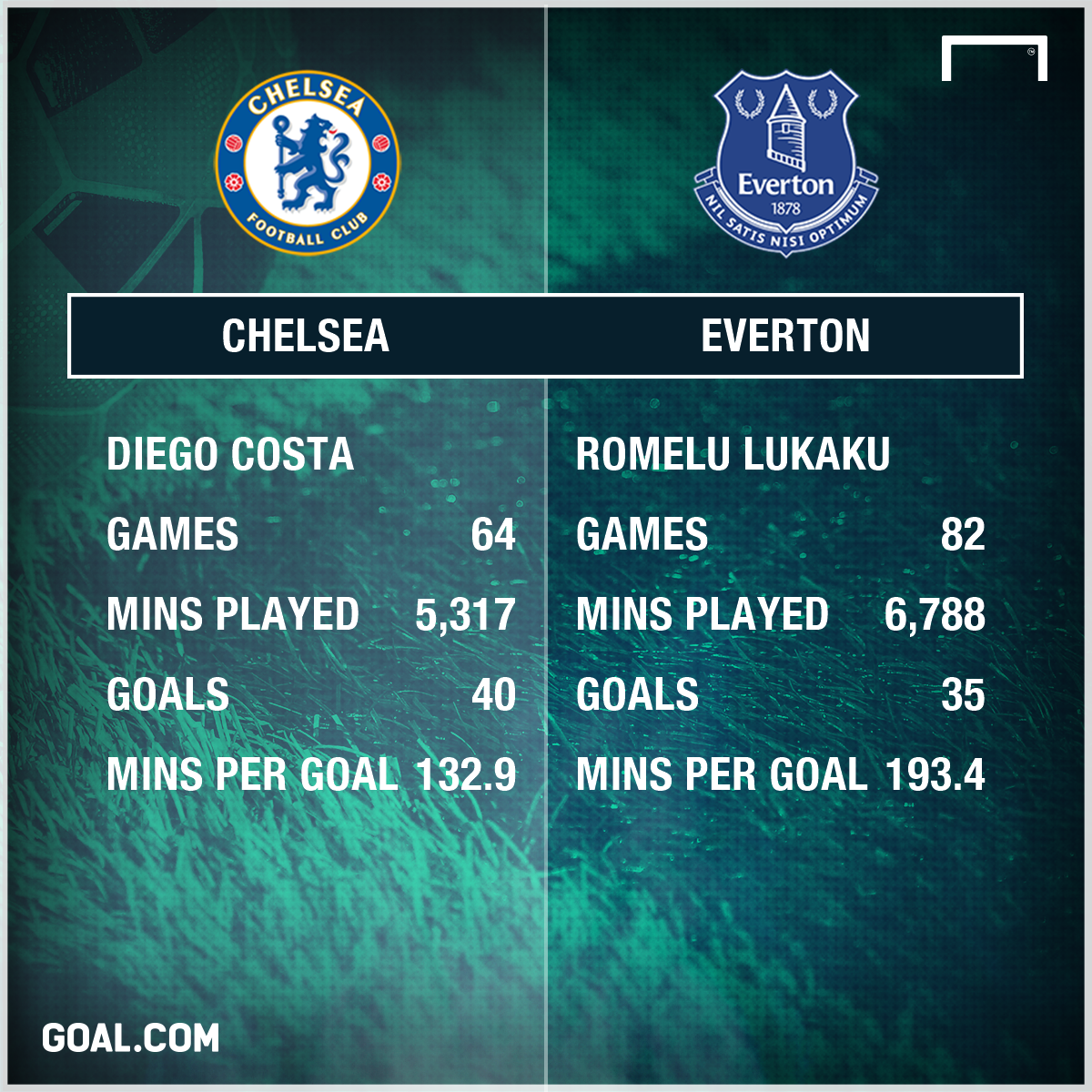 It is hard to compare the duo directly, though, as Lukaku needed more time to develop than Costa, who was already close to being a mature striker after his £32 million move from Spain.
Unlike Lukaku, Costa does not live and die by his goalscoring record and contributes much more with his immense work rate and clever running to make space for Willian and Eden Hazard.
Chelsea's incoming cash for Lukaku helped it to adhere to Financial Fair Play rules while the Blues were unlikely to ever partner him with Costa as the 4-4-2 falls out of fashion in favor of formations with just one striker.
Chelsea is now even richer after a series of record-breaking commercial deals and has its share of the Premier League's £5.14 billion TV-rights deal in the bank. This may lead to fewer Lukakus leaving to sign the likes of Willian and Diego Costa in the future. Conte also looks more committed to promoting his club's youth players into the first-team squad.
The simple truth is that both clubs are happy with their business although, in the short term, Lukaku is the main threat to Chelsea's run of four clean sheets in four league games.