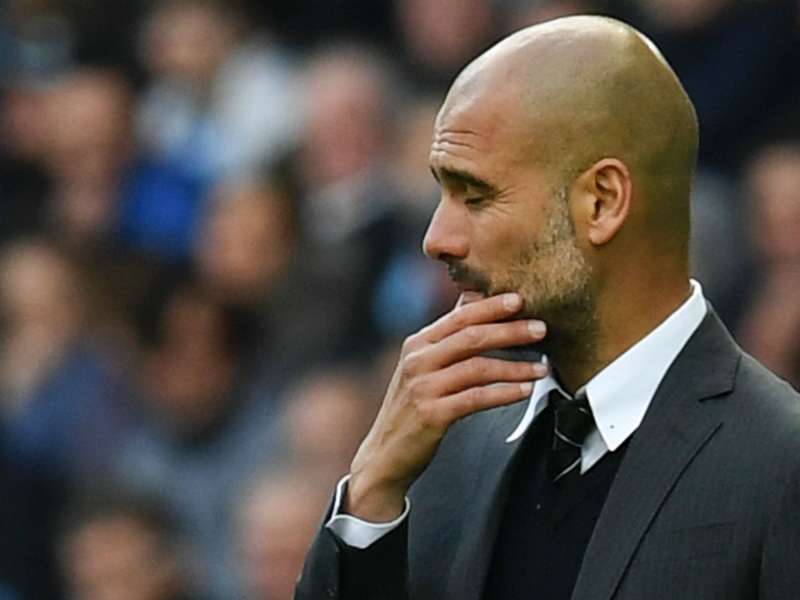 The most concerning aspect of Manchester City's performance against Southampton on Sunday is that Pep Guardiola doesn't know how to fix the most glaring issue.
Some have gone overboard with their criticism during this winless run which now stands at five matches, despite the fact City has played well more often than not, and deserved to win against both Celtic and Everton.
But here the side put in its worst performance of the Guardiola era so far and there was little sign of the progress the club has made over the past four months, whether in the run of 10 consecutive wins or the recent struggles.
Mistakes have cost Guardiola's side dearly in October and that will be the biggest area of concern as he reflects on this match. After all, he says himself he doesn't know what to do about it.
"In the boxes, I don't know how to improve that," he admitted on Friday during an otherwise confident, perhaps even arrogant, defense of his principles. "I don't know, I will be honest I don't know, but I think in the boxes, defensive and offensive, [we need] to be more clinical, more more more aggressive because everything happens there."
But committing individual errors when your team is showing distinct signs of improvement is one thing. When the players are producing their worst display of the season it is quite another.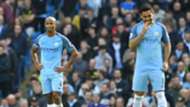 There is no denying that the first 45 minutes, in particular, were very poor - although the boos from the home crowd at halftime were a bit much.
City did not look like a Guardiola team at all. Even when the side has struggled this season it had still played a different brand of football to the rest, still more intense and menacing. But this could have been United, Chelsea, Arsenal or anybody else on one of their bad days.
That intensity - a basic Guardiola principle - and cohesion in the passing was gone. Whereas against Everton last weekend the side laid siege to the goal and was extremely unlucky to draw 1-1. The team was poor against Southampton and did not have a shot on target until Kelechi Iheanacho's equalizer.
So when you're having an off day and then gift the opposition a goal, you're going to have problems, and that is what Guardiola will ponder most as he prepares for Wednesday's trip to Old Trafford in the EFL Cup.
The guilty party on Sunday was John Stones, who played the ball behind Vincent Kompany and straight to Nathan Redmond. It was the second time Stones had done that in the match but the first time he was punished.
More worrying still is that Stones is the one Guardiola wants to build his team around. Kompany and Aleksandar Kolarov may well be replaced over the next 12 months, but Stones will be the centerpiece of the defense.
All three had their moments in the second half even as City improved. Southampton's threat on the counter never diminished and both Kolarov and Kompany were booked as they struggled to cope.
Guardiola's complaint about the Everton game was that the Toffees had two chances on the counterattack and scored at the second time of asking. Southampton was much more threatening and could have had more than Redmond's goal.
City picked up after halftime but did not seize the initiative after the equalizer. There were chances to grab a winner but they were hardly banging the door down.
Guardiola has been defensive both of his side and his own principles of late, and never more so than during his masterful press conference on Friday.
Ancelotti reveals Ronaldo demands at Madrid
But now he will feel concerned and maybe even under pressure. He often cuts a frustrated figure on the sidelines even when City is playing well, but today he was especially animated, and especially angry when his side did not move the ball as quickly as he expects.
It was a common theme on the day but it has not been a recurring one throughout the season as a whole. The defensive errors, however, have been.
It is now no wins in five and Manchester United and Barcelona are two of City's next three opponents.
Changes need to be made and there needs to a be big improvement when City is in the opposition half, because the club is making too many mistakes in its own. If even Guardiola cannot work it out, things may get worse before they get better.