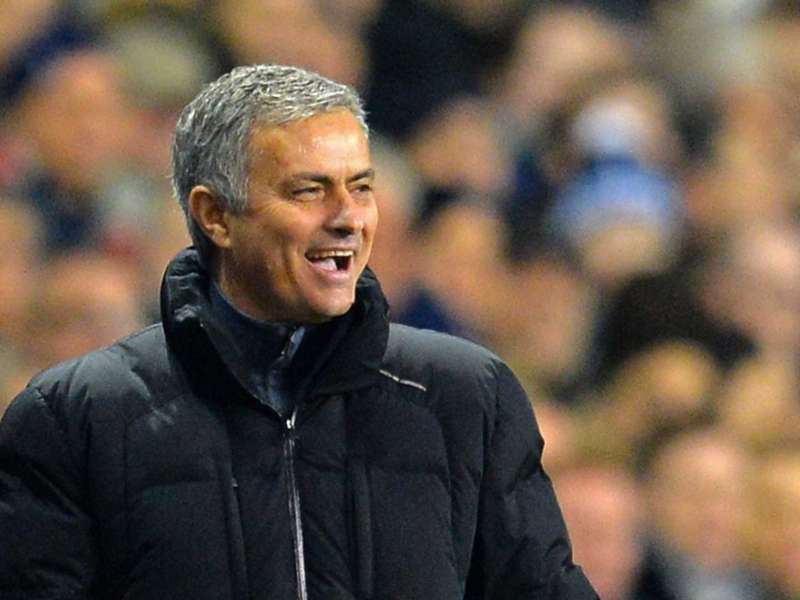 Jose Mourinho said Manchester United's chief ambition for this Premier League season is a return to the Champions League. The Red Devils cannot go on being content to draw matches against the biggest teams in the division. At some point, United needs to produce that big, definitive performance that shows the club is really in the mix.
READ MORE: Mourinho doesn't care about Chelsea reception
The bore draw at Anfield on Monday flushed out the same old criticism that Mourinho has faced down throughout his career. United did well to shackle Liverpool but it came at the expense of playing its own brand of attacking football. It was stultifying stuff and could garner only qualified praise. With talent like Paul Pogba, Zlatan Ibrahimovic and Juan Mata available, there exists a school of thought that United should be on the front foot and not the back one against teams of similar stature.
Didn't that come in the game against Leicester City? Not really. The champions aren't themselves this season, as acknowledged by Claudio Ranieri this week. Leicester is no longer the Premier League benchmark. That is why it has got to be this weekend.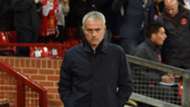 Manchester City and Arsenal will have the chance to push themselves eight points clear of Mourinho's side before his return to Chelsea on Sunday afternoon. That is not acceptable for United's ambitions — no matter that it's still early in the season. Sure, another draw would be a decent result in isolation for United but for all manner of reasons the club should be targeting three points.
Firstly, the Red Devils need to prevent the top sides racing too far clear, but they also must provide a boost for the fans. They are in need of some sort of promise that things will improve under Mourinho — struggling as they are in the league this season with fewer points than Louis van Gaal took in the same period last year.
Mourinho probably would shake hands for a point against Antonio Conte's team but that would seem almost a betrayal of expectations. This was supposed to be a bright new era in Manchester: new players, new manager, new attitude. But patterns of behavior typical at Mourinho's former clubs have come in thick and fast and it feels as though there is a stagnant quality about the way United play.
READ MORE: Inside Mkhitaryan's Man Utd hell
The Thursday night victory against Fenerbahce confirmed that there is something to be said for letting his team off the leash. Pogba can thrive as a center piece, the team can create chances for one another. That has not been so apparent in the Premier League, where Mourinho's pathological fear of defeat comes to the fore.
But this Chelsea team is different. The Blues have weaknesses of their own. Sunday should not be a case of one team trying to mask its deficiencies the best. It should be a case of exploiting the other team's deficiencies more.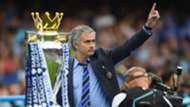 Chelsea has played games against Arsenal and Liverpool this season and been found wanting. The Blues were second best by a long way in each contest and should really hold no fear for United. This is not the Chelsea of years gone by, even if performances picked up against Hull and Leicester. Conte has begun to play with a 3-4-3 but it must be acknowledged that these players are not — yet — totally at home with it. He is likely to be without Willian again, and with the right mind set Chelsea is there for the taking.
The Italian described Mourinho as an "enemy" Friday and that is something the Special One has to bear in mind. He should fire himself up with how these players surrendered on him, how the club pushed him out only a few months after winning the title. He must channel any sense of frustration, anger and victimization into a performance worthy of the name vengeance.
When he wants to, Mourinho can put on a show. Look at how he spoiled Arsene Wenger's 1,000th match. That was a total embarrassment for the Arsenal manager, who could not bring himself to speak to the press after it. What it said was the Mourinho could fire his team up to deliver a personal act of retribution. To get that again Sunday would be multipurpose.
Mourinho could again serve a reminder to Chelsea that the club was neglectful in kicking him out. He could show his former players that he still commands a dressing room like the Pied Piper. He would instill a trust or belief in his own players that they are capable of achieving wins in difficult locations. They have had nothing but criticism for their display against Manchester City, and the Liverpool match turned plenty more off. Yes, Sir Alex Ferguson expressed a certain caginess in big fixtures toward the end of his reign, but he too could channel enmity when it mattered.
Most importantly, Mourinho would deliver a result worthy of Manchester United.