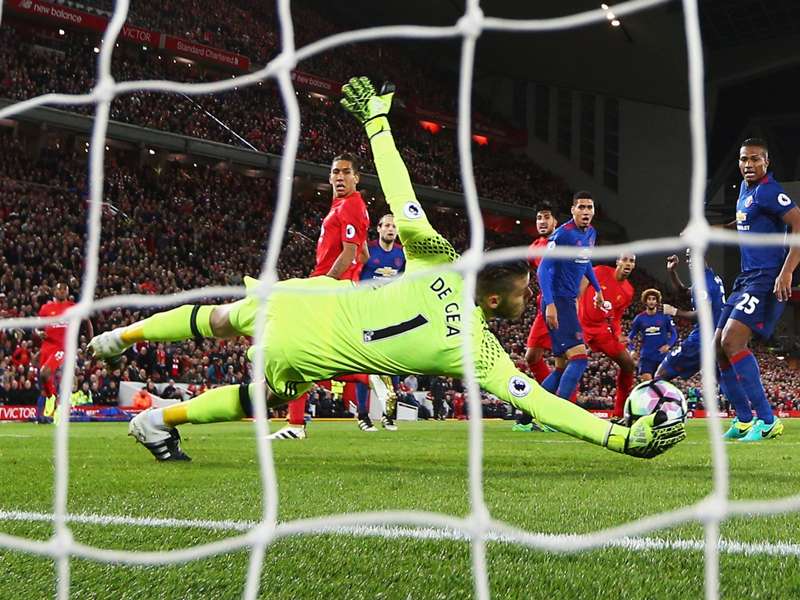 After his error which handed Stoke City a point at Old Trafford earlier this month there was some speculation in football circles that Manchester United's David de Gea might be human after all. At Anfield on Monday there was further evidence otherwise as the Spaniard pulled off two magnificent saves which underlined his position as the greatest goalkeeper in the game.
The top selling club shirts in the world
Just as strikers can be very streaky, going on long goal-scoring runs then suffering equally lengthy dry spells, goalkeepers often find themselves having difficult periods once they have dropped their guard even once.
But, following De Gea's inability to hold Glen Johnson's shot in the build-up to Joe Allen's equalizer in the 1-1 draw with Stoke, he returned from two positive displays on Spain duty to once again prove his brilliance in helping United to secure a 0-0 draw with Liverpool on Monday. De Gea deals in very short slumps these days.
His speedy reactions saw him claw one effort away from Emre Can from his bottom right-hand corner, while his spectacular leap to meet Philippe Coutinho's long-range shot was a demonstration of his concentration as well as his strength. The save, made with his right hand high to his left, was sheer poetry in motion.
"They were great saves, that's why he's a top goalkeeper. He kept us in the game and stayed focused," said Zlatan Ibrahimovic afterwards in admission that his goalkeeper had helped to keep United in the game.
Pep's intensity claims will change
It should really come as little surprise given De Gea last season became the first man ever to be awarded United's Sir Matt Busby Player of the Year award three times in succession. In a period of utter failure by the Red Devils' high standards, De Gea has regularly been overworked but has simply taken the extra workload as a greater opportunity to prove his magnificence.
Monday was not the first time he has been the difference-maker against Liverpool even, with outstanding displays at Anfield last season and at Old Trafford in 2014-15 among those in which he won the three points almost single-handedly. The Merseysiders might be cursing him following the loss of two more points, but they are by no means the only team he has foiled time and again.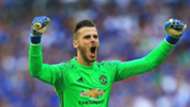 Since struggling with the new physical demands of Premier League football shortly after his arrival at United in 2011, the 25-year-old has gone from strength to strength. Simply put, he is the best in the world between the sticks right now.
Costa outshining Lampard and Drogba
While comparisons between individual outfield players are often largely subjective due to differing approaches, styles and positions, goalkeeping parameters are far more similar and as such it is perhaps less speculative to call any one keeper the best in his trade. At this moment, there is surely no contest.
Manuel Neuer has had a decent run of form this season, but rarely gets truly stretched in a dominant Bayern Munich outfit, while Gianluigi Buffon has finally begun to show the strain placed on him by Father Time with errors in three successive matches.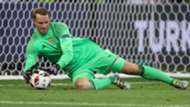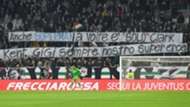 Buffon's struggles typify goalkeeping fortunes in many ways. One mistake tends to plant a seed of doubt, which in turn gets players second-guessing themselves and making further errors of judgement.
"Even Superman is 'only' Clark Kent sometimes," said a banner held aloft by Juventus fans in support of Buffon at the weekend, calling the 38-year-old their "Superhero". But if there is one goalkeeper who truly has exceptional powers right now it is De Gea.
At a time when United is still finding its way under a new manager with a new style and an injection of new talent, the club has one constant it can always rely on. And if he does ever make a mistake, the club can always be assured that he will quickly be back on his feet.