I asked Pep Guardiola about the intensity of Manchester City's matches in the Premier League as compared to the intensity of Barcelona's ones in La Liga in the press conference following City's 1-1 draw against Everton at the weekend.
Barca had just demolished Deportivo La Coruna 4-0 in what amounted to little more than a recovery session after an exacting international period for their players. Lionel Messi got just what he needed on his way back from injury – 35 minutes and a goal – while Andres Iniesta didn't even need to lace up his boots. Luis Suarez also sat out the second half with one eye on Wednesday's Champions League showdown with City at Camp Nou.
Guardiola did not have the gift of perfect preparation in his team's game against Everton, which kicked off around the same time. His own injured star, Kevin de Bruyne, played 90 minutes as did playmaker David Silva. Sergio Aguero was rested but then required to rescue a result in the second half.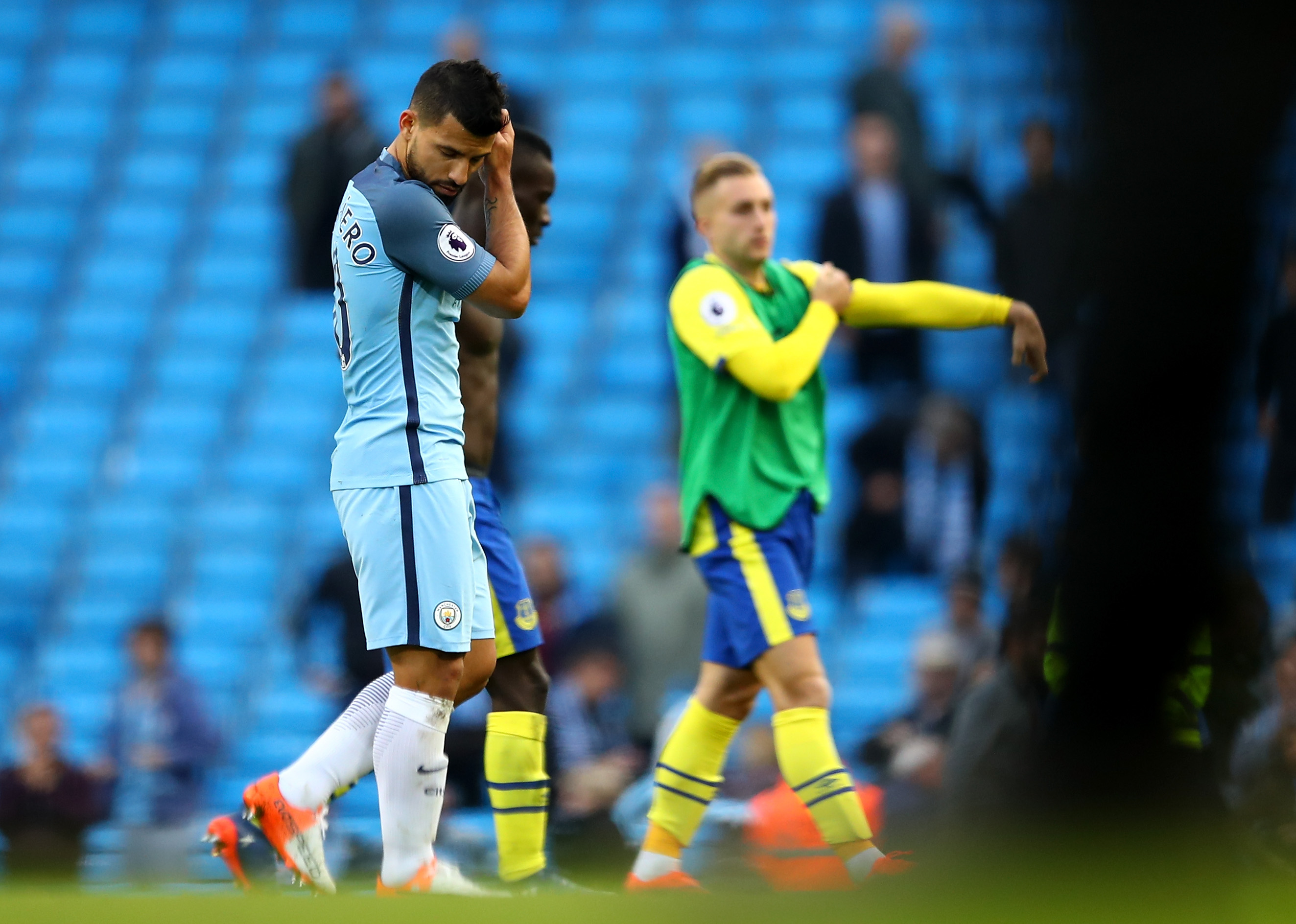 All in all there is no question that City had a harder time of it than Barca. Whether that will make a difference when the two teams meet on Wednesday is yet to be resolved.
Nonetheless I was thinking as the games drew in that there was no question that City had more taken out of it by Everton than Barca did by Deportivo. It was a draining fixture. Barca's wasn't.
Now perhaps this was a quirk of the calendar. Deportivo happened to be particularly friendly opponents for Barcelona while Everton gave City a hard time on the same day. Barca's game against Athletic Bilbao earlier in the season for example was nothing if not intense while City has had one or two walkovers under Pep already.
But the question I had in mind was the knock-on effect of a game like this compared to any possibly advantage Barca might have gained by playing such a routine fixture at home so soon before a bigger match.
So I asked Guardiola: "How difficult is it to prepare for matches like the Barcelona one with the intensity of the games here in the Premier League compared to what they face in La Liga?"
Guardiola wants more from Aguero
He responded in a measured way by comparing the intensity of the Premier League to that of LaLiga, the Bundesliga and even mentioned Serie A. It was indeed a takedown for anyone who thinks the Premier League is the "best" league in the world. I don't and neither do I feel embarrassed for having asked the question.
Furthermore, there is clearly a debate to be had about the relative intensity of play in different leagues as the conversation which ensued has proven. The debate has even reached Pep's Catalonian homeland where Mundo Deportivo remarked that the coach had been irked by the question. It depends on your definition of intensity, I guess. But one thing is for sure: Intensity does not necessarily mean quality.
This is the point which has been lost. I never asked Pep if the quality in the Premier League was higher than in Spain. The English league may well be the hardest league in the world, but it's not the best. Atletico Madrid, Real Madrid and Barcelona are probably the best three teams in the world, which makes La Liga the best top flight in the world.
But personalities like Jurgen Klopp, Rafael Benitez and Jose Mourinho to name just three have spoken about the particular difficulties teams have in the Premier League because of its intensity.
And what do I mean by intensity in league soccer? I would define it as the amount of application needed by the top teams to win matches. Barcelona had to apply itself for about 25 minutes to beat Depor. We were in "garbage time" long before the halftime whistle. City, meanwhile, was applying itself for 95 minutes against Everton. It is my assertion that there are more of those games in store for City and the best teams in the Premier League than Barcelona, Real and Atletico will face in La Liga. Nothing more.
Guardiola is very well placed to talk about the relative intensity of the leagues having worked in Spain, Germany and now England. He is only 13 games deep into his tenure as City manager though, so it will be interesting to hear his opinion again after a full season.