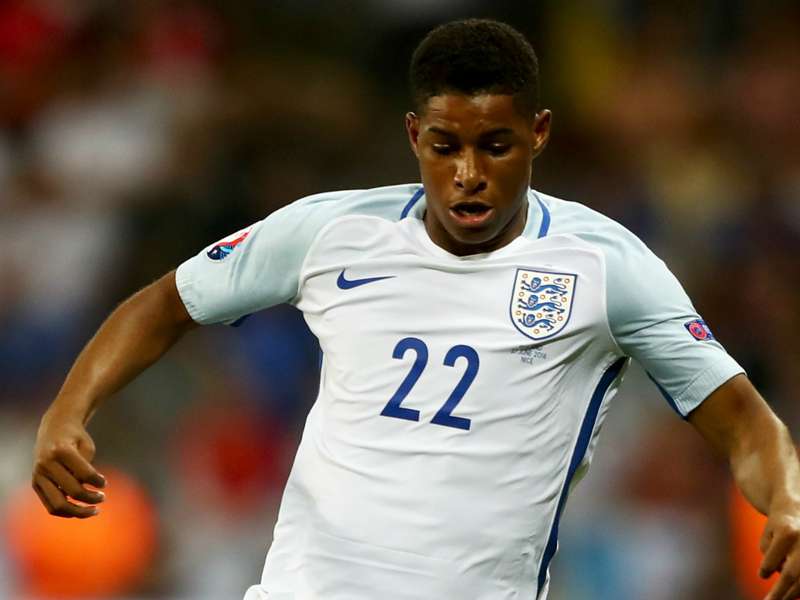 Marcus Rashford loves a debut. Ever since breaking onto the scene with a double for Manchester United against FC Midtjylland in his Europa League bow in February, his record for opening-game goals has been phenomenal. And as he prepares for a potential World Cup introduction against Malta or Slovenia, the 18-year-old is already shaping up to be an England star for years to come.
When Louis van Gaal surveyed the wreckage of his striker stocks eight months ago and called upon his last resort to replace the stricken Anthony Martial against the Danish minnows of Midtjylland, nobody — least of all the Dutchman — would have predicted the consistent impact Rashford would go on to make for club and country.
After netting a brace that night to turn around a tie United was trailing 3-1, Rashford went on to score two more in his Premier League debut against Arsenal three days later. His wonderful record continued with a winner in his first Manchester derby, another on his England bow against Australia and a first League Cup goal in the 3-1 win over Northampton Town recently.
He also grabbed a hat trick on his England Under-21 debut last month after Sam Allardyce had stuck to his guns in leaving out players who were not getting minutes at club level. His decision to overlook the man he called "Rushford" in THAT video for the narrow win over Slovakia simply allowed the Manchester native to ram home his point some more in the 6-1 underage stroll against Norway.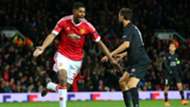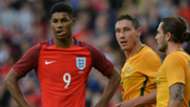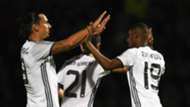 That senior exclusion came about after Rashford had failed to make it onto the pitch in United's first two league games this season, but since then he has delivered constantly after marking his first appearance with an injury-time winner at Hull City. For many, the signing of Zlatan Ibrahimovic had been a sign that Rashford's opportunities would be few and far between in 2016-17, but instead he has produced perhaps his best run of form yet.
Rashford has quickly become just as important to Jose Mourinho's United as he was to Van Gaal's following his rise to prominence. He might well have been initially overlooked by the Portuguese, but he was soon able to win over Mourinho's confidence and has eased the put an end to the repeated questions over his place in the United squad.
The next challenge for the striker is to make a similar impression on Gareth Southgate for England, and one wouldn't want to back against him given his wonderful responses to various tests of character at club level thus far. Indeed, it would now come as little surprise if Rashford made himself as indispensable to the national side as he has become for United.
The last striker to make a lasting impression for England as a teenager was a man by the name of Wayne Rooney, but these days the national team skipper is finding it hard to force his way ahead of Rashford and others into the United first team and is facing doubts about his international standing too.
If Southgate does hand Rashford his full competitive debut over the next couple of games then the end of Rooney's England career might move even closer, with a familiar Rashford-shaped shadow casting his career into further gloom.
It says much about Rashford's development that seven months since he was an unknown outside of Manchester there are now lofty expectations surrounding the 18-year-old every time he steps foot on a football field. But evidence suggests he has what it takes to not only make the most of Southgate's call, but also to make future England stardom a near-inevitability.