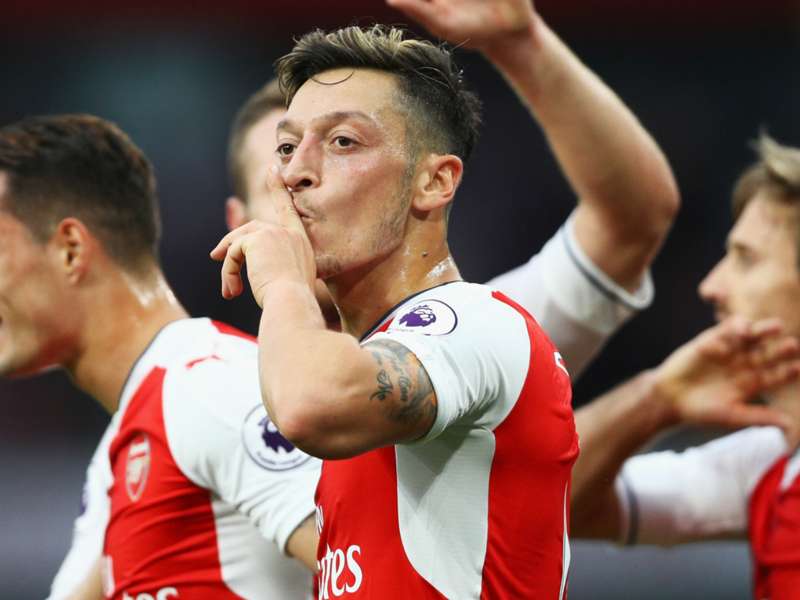 This was an Arsenal side at its best. The football was breathtaking at times and the triumvirate of Alexis Sanchez, Mesut Ozil and Theo Walcott interchanged like a well-oiled machine throughout.
Arsene Wenger's side rarely rolls over top-four opponents but it did at a full capacity Emirates Stadium on Saturday evening – scoring three first-half goals against Chelsea for the first time in Premier League history.
The Gunners had their supporters onside from the first minute and it got better when Sanchez, playing his 100th game for Arsenal, took full advantage of Gary Cahill's calamitous error to beat Thibaut Courtois with an exquisite lob. The Chilean has been involved in seven goals (five goals, two assists) in his last five competitive appearances for Arsenal, showing exactly why Wenger is so determined to secure both Sanchez and Ozil's long-term futures at the club.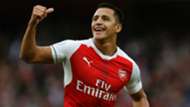 Arsenal's last comparative performance against a top-flight rival at Emirates Stadium was the 3-0 win over Manchester United in October 2015. The Gunners dominated that game and fielded eight of the same players against Antonio Conte's men on Saturday and, coincidentally, two of the same goal-scorers in Sanchez and Ozil.
There was a distinct difference in class between Arsenal and Chelsea at the Emirates, which hadn't been the case for an exceedingly long time. Chelsea was overpowered, outplayed and outfought. The 77 million pound duo were the focal point of everything positive from Arsenal with just two minutes and 22 seconds between their first and second goals.
Even when Chelsea did muster up an opportunity on Arsenal's goal it was the Gunners' extra bite which prevailed. Diego Costa played in Pedro, who looked almost certain to pull one back before Hector Bellerin came racing back to make an excellent last-ditch tackle. If anything summed up Chelsea's day it was certainly that moment.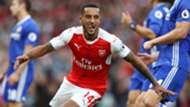 Title credentials are something that are earned and Arsenal has a long way to go before we know whether it will genuinely challenge Pep Guardiola's Manchester City for the league. November and February have traditionally been the months where Arsenal's attempts have fallen short. Indeed, a trip away to Ludogorets, a North London derby, plus games against Manchester United, Paris Saint-Germain and Bournemouth represent another huge test for Wenger's men when November comes along.
Until then, Arsenal has a Champions League group stage game against Basel to contend with.
Aaron Ramsey is still to return from a hamstring injury while Granit Xhaka's latest appearance in an Arsenal shirt emphasizes how much Wenger's men are spoiled for options in midfield.
Added to all of that, Arsenal has finally ended the Chelsea hoodoo which saw the Gunners winless in nine games against the boys from Stamford Bridge.
In what could be Wenger's final season, Arsenal is beginning to look like a team set to mount a credible title challenge if this performance is anything to go by.