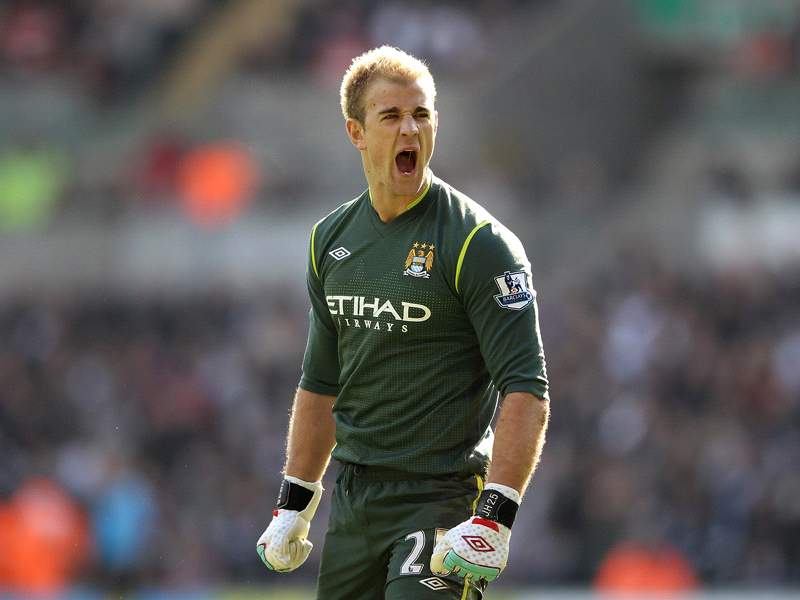 Manchester City
goalkeeper
Joe Hart
has welcomed the return of
Ben Foster
to the
England
fold, but is determined to fight off competition from the
West Brom
keeper.
Foster spent two years on a break from the national team but was persuaded to re-join the Three Lions squad by former club boss Roy Hodgson.
Hart is delighted that the England goalkeeping ranks – which also includes Celtic keeper Fraser Forster – are so well stocked with talent and believes they can push him to be a better goalkeeper.
"It's great to see Ben. He is a consistent performer, someone I get on well with, when we train and to play against," Hart told reporters.
"It's good to have keepers like that around. There are three top quality keepers here plus Jack Butland and Jon Ruddy, and everywhere you look there is good talent.
"Is Foster good enough to push me? Yes, but I've felt that every time I've come away with England.
But with so much added competition, Hart knows he has to fight to keep his starting spot and the 25-year-old is eager to go to Brazil in 2014 as England's first choice.
"I'm in that privileged spot at the moment," Hart continued. "I didn't dream of this spot because I didn't think it would happen.
"I'm doing what I've always wanted to do, I love it, I'll keep working and training hard if there are no keepers or 1,000 keepers.
"That No.1 spot is one I want to keep and last summer [Euro 2012] was a real high point in my career."