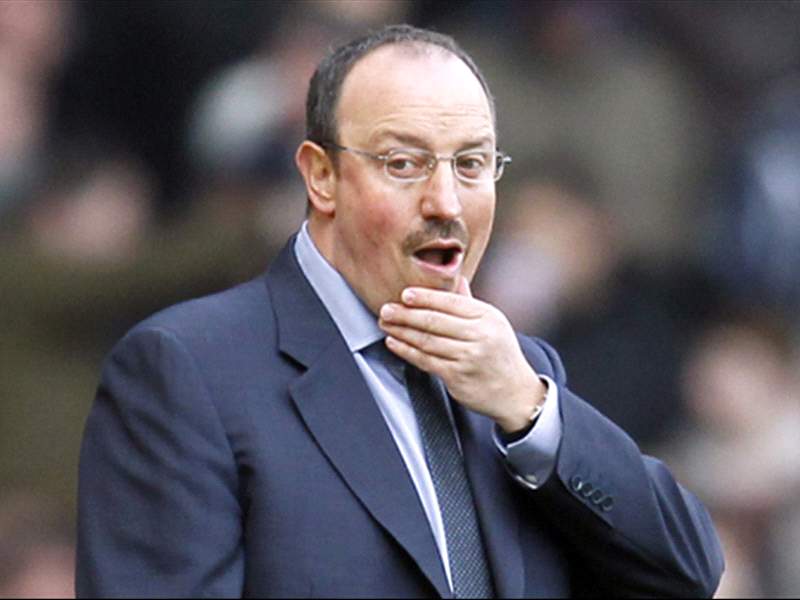 Rafa Benitez knows a thing or two about producing miracles in major competitions, having watched his Liverpool team recover from a 3-0 deficit against AC Milan to win the European Cup in 2005.
If it happened in Istanbul it can happen again. And for Rafa's sake it better.
"I don't think it's a miracle," Benitez said in advance of Wednesday's final Champions League group stage game. 'We have to do our job and wait for the other teams. You can do a lot of math but you have to win and Shakhtar have to win."
Yes, it is that simple. Seven months after capturing its first Champions League title, Chelsea is in danger of being the first trophy holder not to advance out of the group stage. And it needs help in order to avoid an ignominious place in history. Chelsea must beat Nordsjaelland at home and needs Shakhtar Donetsk to defeat Juventus on Wednesday to advance.
"We can't worry about the other game," Benitez said. "Juventus and Shakhtar are good teams but we have confidence Shakhtar can beat them. It's not a miracle. Sometimes it's luck. It's not dependent on us but on others."
Impossible? No. Plausible? Well, you be the judge. Chelsea has won just two of its last 11 matches in all competitions. Midfielder Frank Lampard is still struggling with a calf injury and may be available on Wednesday but he's not fit to start. Captain John Terry is nursing a knee injury and is out.
Without Lampard, Terry and with Didier Drogba wasting away in Shanghai, Chelsea barely resembles the team that stunned Bayern Munich last May at Allianz Arena. You just don't lose talent and leaders like those three without struggling. It isn't surprising that Chelsea has floundered nor too is it surprising that Russian owner Roman Abramovich acted swiftly – and recklessly – by firing Roberto Di Matteo in the aftermath of a 3-0 loss at Juventus.
Didn't matter that it was Di Matteo who led the club to the European title or that the manager was popular among the players and supporters. Someone had to pay for Chelsea's struggles and Abramovich, who changes managers as often as he pops a champagne bottle on his yacht, took a chance on Benitez, who would often mock Chelsea when he was in charge at Liverpool.
This of course does not sit well with Chelsea's loyal fans and they have been gone public with their protests of Abramovich's selection of Benitez. There have been banners in support of Di Matteo, calling him a legend and referring to his replacement as a Chelsea reject.
To focus their anger at Benitez is unfair. This is about Abramovich, the free spending owner who made Chelsea relevant in Europe by opening his wallet. He also has little regard for managers, considering that Benitez is his ninth in 12 years.
Benitez will probably be out sooner than later but under the circumstances he is the right man for the job. Chelsea needs a small miracle to keep its hopes of repeating as champion of Europe and Rafa's teams have a history of producing a little magic when you least expect it.
"I am ready for the challenge," he said. "I don't lose my focus because someone says something on the terrace. My job is to prepare the team and be ready. I will always try my best, I will try to win and hopefully that will change the perception."
Follow FRANK ISOLA on