| | | | | |
| --- | --- | --- | --- | --- |
| MANCHESTER CITY | | V | | MANCHESTER UNITED |
TITLES: 2
FORM: DDLWWW

TITLES: 19
FORM

: WWWLWD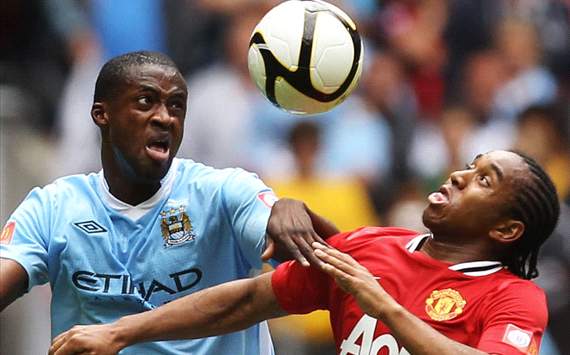 In a season littered with high-scoring games and drama on the field, the
Premier League
title race is set for one last heavyweight bout as
Manchester United
travels to the Etihad Stadium in three days' time to take on rival
Manchester City
.
A game which only two weeks ago looked to be a dead rubber is now the most hotly anticipated Manchester derby in Premier League history, with Roberto Mancini's men trailing the Red Devils by just three points and with momentum firmly on their side.
After being second best throughout the first half of the campaign, United looked to have assumed a familiar path to the throne, yet defeat to Wigan and last weekend's 4-4 draw with Everton has seen Sir Alex Ferguson's men spurn an eight-point lead.
Now, as City and United prepare to square up for one last time this season at Eastlands on Monday evening, Goal.com gives you the lowdown as to how the sides match up.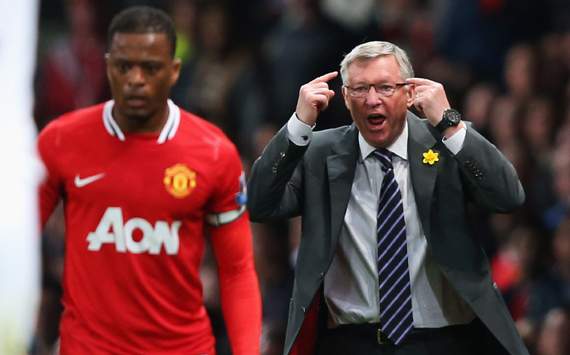 While at Old Trafford discipline is rife and anyone who steps out of line is given a firm telling off, over at City, Roberto Mancini's love/hate approach to management means you can pretty much get away with murder.
After its title hopes seemingly blew up in the 1-0 defeat to Arsenal at the start of April, Mancini was quick to say Mario Balotelli would be packing his bags in the summer after he received another idiotic red card. Yet, guess what, golden boy Mario looks to have wormed his way back into the good books.
That's not to mention Carlos Tevez, a man who took dissent to new levels at the start of the season and has only just been welcomed back into the fold – a decision the Italian boss looks to have taken too late given the Argentine's impact on City's title hopes.
At United, Sir Alex runs a tight ship when it comes to keeping everyone in check, but the Scotsman's faults may lie elsewhere, with a self-confessed over-reliance on his youth players costing his side, particularly in Europe, this season.
However, the 70-year-old pulled off a masterstroke in persuading Paul Scholes to come out of retirement in January, while for all the money spent and stars on show at Eastlands, Mancini is somehow still not convinced he has a strong enough squad.
VERDICT
SIR ALEX FERGUSON:





ROBERTO MANCINI: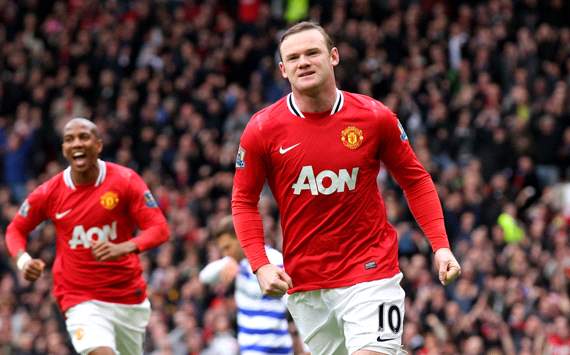 A new barnet, a new man. That's been the story for Wayne Rooney this season, who, apart from a cheeky kick at a Montenegrin defender in October of last year when playing for England, has kept his name firmly on the back pages.
Newly-grown locks of hair aren't what you expect from a man aged 26, but as Wazza completes a decade in the English top-flight, his increasing maturity has yielded results on the pitch, with the former Everton man on course to record his best ever Premier League total.
Yet, though only Javier Hernandez can join Rooney on double figures in the league so far this season, the Mexican has been largely overlooked in favor of Danny Welbeck, with Dimitar Berbatov left on the bench.
For the depth of attacking talent City possesses, the biggest problem it has had at times this year is beating itself, with Messrs Balotelli and Tevez going out of their way to make sure their names were mentioned in same breath as anything other than soccer.
While Sergio Aguero has contributed an impressive 22 league goals and David Silva has recently rekindled the form which saw him touted as an early Player of the Season favorite, both didn't quite fancy it as much in the winter months and City suffered.
Balotelli's return of 13 goals may well have been far higher had he spent more time concentrating on football than what message to have written under his shirt, but Edin Dzeko's tally of the same number is deceiving given the Bosnian's lack of contribution this campaign.
VERDICT
MANCHESTER UNITED:




MANCHESTER CITY:





David de Gea has had a rough ride against Man City this season with the Spaniard looking a bit shaky on his United debut in the 3-2 Charity Shield victory before conceding six goals at Old Trafford two months later.
Despite initially seeming to only have an eye for a doughnut and a disregard for the law, De Gea has drastically improved in the latter half of the season to look a shade more like a goalkeeper who cost 19 million pounds, and now commands his box as opposed to being absolutely terrified by it.
However, Sir Alex Ferguson has been left to regret the decision not to sign Joe Hart for a meager 100,000 pounds back in 2006, with rival City instead enjoying the benefits of a goalkeeper who bears all the hallmarks of a great.
The England No.1 brushed aside a much-sought after stopper in Shay Given to secure his place in the first team, and the former Shrewsbury Town man has excelled across all goalkeeping departments, with his leadership on the field already drawing comparisons to United legend Peter Schmeichel.
VERDICT
MANCHESTER UNITED:



MANCHESTER CITY: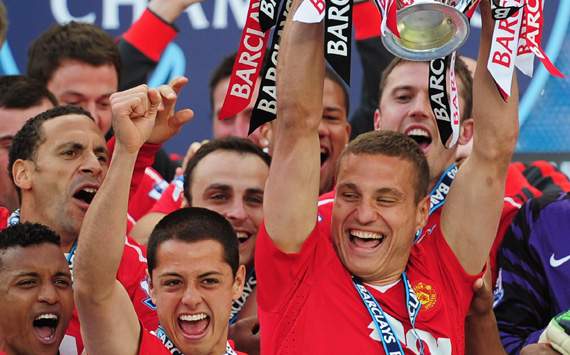 By far the biggest gulf between the two clubs, and the only one which City's millions cannot buy, is experience.
United's 19 league titles - 12 of those coming in the Premier League era - 11 FA Cups, four League Cups and three European trophies dwarfs the meager offering of two league titles, five FA Cup wins, two League Cups and one European success in the 1970 Cup Winners' Cup from across Manchester.
Two of City's most decorated players, Mario Balotelli and Carlos Tevez, have hardly shown the way this season either, with their squad brimming with talent but not champions.
Sir Alex's side on the other hand has bags of experience, but from the same old draining sources, with this season likely to be the last hurrah for Paul Scholes and Ryan Giggs.
And even then, the Scotsman hasn't being able to stop the nerves jangling. His comments praising United's defense preceded a collapse against Everton on Sunday, and the 70-year-old has even opted to take his players on a couple of weekend breaks to Scotland and Wales to ensure the youngsters do not get over excited.
VERDICT
MANCHESTER UNITED:





MANCHESTER CITY: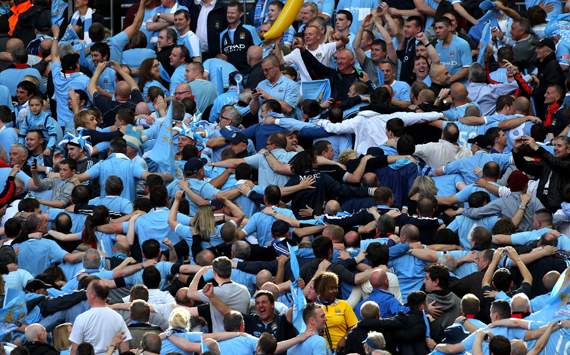 For years City has battled for a few crumbs of bragging rights in Manchester while its rival fought to rule on the world stage, but now it finds itself looking to strike the Red Devils a real blow.
United's fanbase has often been a weak point for the otherwise infallible champions, with a legion of glory-hunters, tag-a-longs and prawn sandwich eating tourists muddying the waters with the club's true fans.
While supporters up and down the country have often joined City in its disdain for the Red Devils over the seasons, for all its big talk, the club's first ever Champions League game against Napoli at Eastlands back in September wasn't even a sell-out, and the once amusing Poznan celebration has returned to being just a stupid gimmick stolen from Poland.
A lack of patience also seems to have been epidemic, with a few too quick to hand out the jibes to United fans after their unstoppable start to the campaign seemed to have them on course for a maiden Premier League title.
Not that the red half of Manchester was any better, also seemingly quick to forget their woes earlier in the season and celebrate City's recent demise before suffering an untimely slip-up of their own to leave the boasting on the sidelines for now.
VERDICT
MANCHESTER UNITED:




MANCHESTER CITY: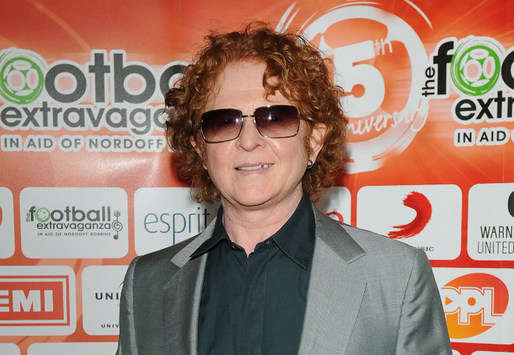 While Manchester City boasts Oasis amongst its ranks of supporters, Mick Hucknall's ginger locks can be often spotted at Old Trafford with the Simply Red man a lifelong United fan.
Not quite as rock 'n' roll as the warring Gallagher brothers you may think, but the 51-year-old's success in the bedroom - with Mick modestly estimating he slept with 3000 women during the mid-80s - means his support is not to be snubbed.
And if that's not good enough, Radiohead's Thom Yorke, Coronation Street's Kym Marsh, and the fastest man on the planet, Usain Bolt, all revel in the Red Devils' success.
Yet if it really did all kick-off in the box seats after a three-course dinner and a few glasses of champagne, there's only one man you'd want in your corner, and that's boxer Ricky Hatton. The Hitman is an avid City fan, and even uses club anthem 'Blue Moon' when making his entrances before fights.
That said, the only rings he looks like going near at the moment are the party ones, as he indulges in the finer things in life after retirement from the sport.
VERDICT

MANCHESTER UNITED:





MANCHESTER CITY: