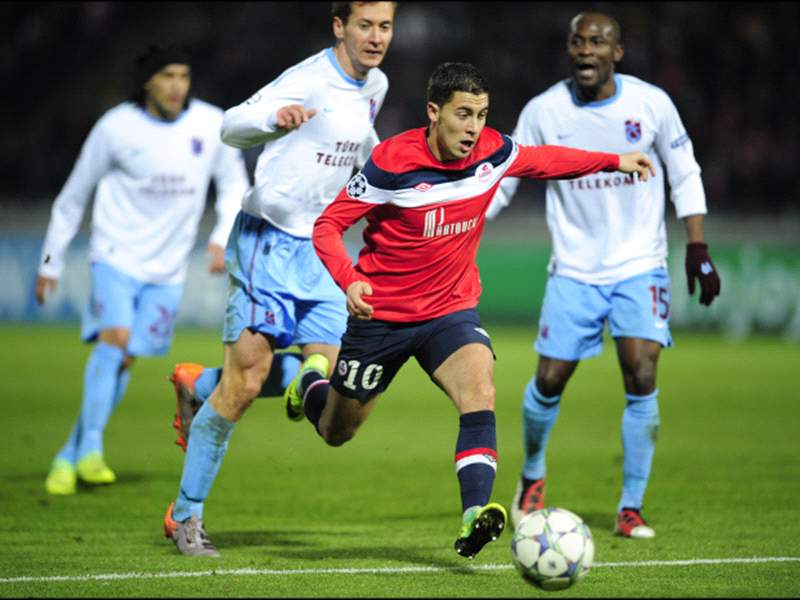 Manchester United manager Sir Alex Ferguson has revealed that he has been keeping an eye on Lille winger Eden Hazard.

The 70-year-old attended the French side's recent 2-1 defeat against Lyon, with the Scot admitting that a number of players were the focus of his attention, but he was particularly impressed with the Belgium international.
"I came to watch Lille play Lyon and followed Hazard of course, along with other players," Sir Alex told French radio station RMC. "He is a very good player who has many qualities. He is particularly fast over the first 10 yards."
"Being Manchester United manager is exhausting work, that requires a lot of energy. But it is the club that meets all my expectations and allows me to meet all the challenges. There is a stable family atmosphere. In short, I thrive there."
The Red Devils boss was also questioned about France manager Laurent Blanc, a former United player who has been linked as a potential successor to the Scot at Old Trafford.
"I get asked this question very often," he said. "When he played in Manchester [2001-03], he followed very carefully our training methods. He is a very clever. He has qualities as a coach needs since he made 'les Bleus' a winning team again."

United has been dragged back into a Premier League title battle with Manchester City following its 4-4 draw with Everton on Saturday, and Sir Alex was asked how much on an impact its local rival's new wealthy status has had on the level of competition at the top of the table.

"That's not really accurate. I don't agree with that," Sir Alex added. "It's true that Manchester City became rich in a pretty incredible way, but it's not the fact that there is a new owner and new ambitions which necessarily change things. The difference is perhaps that we're trying to build with youth."
Follow GOAL.COM USA on