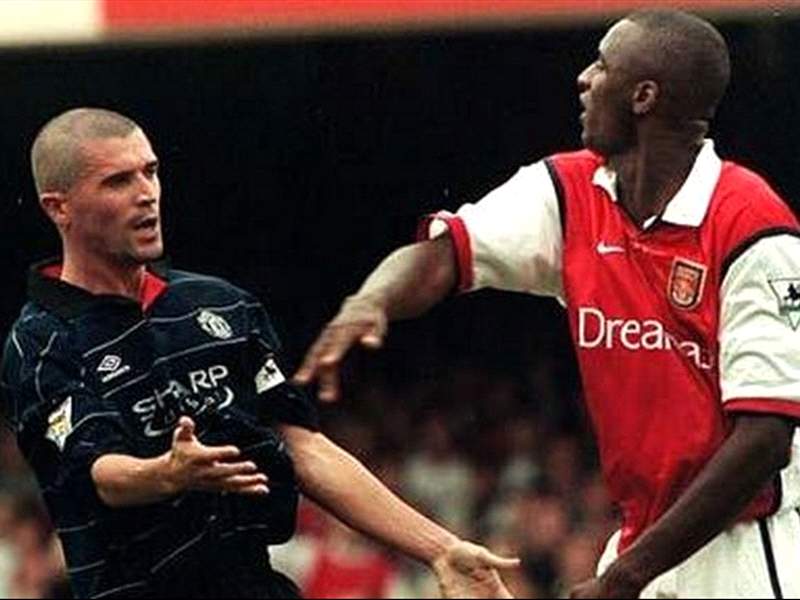 Roy Keane has piled more criticism on
Arsenal
by claiming its current side is the worst he has seen since he started watching the club play.
The Gunners followed up a 4-0 defeat to AC Milan in the Champions League on Wednesday by being knocked out of the FA Cup with a 2-0 loss away to Sunderland.
The Irishman's comments came during halftime at the Stadium of Light, with Wenger's side trailing 1-0, and he believes it is the players who are letting the manager and fans down.
"You're on about trying to do well for your manager and once again they're letting him down," he told
ITV.
"This is probably the worst Arsenal team I've seen in all my time of watching football."
Keane also criticized the decision of most of the Arsenal team to wear gloves during the match.
"From the first minute when you see five or six of the Arsenal players wearing gloves, you're talking about a reaction, you're sending signals to the opposition. I don't think a footballer should wear gloves when they're playing a professional football game," the former Manchester United captain said. "They've been sloppy, which led to the goal, there has been no focus to their passing. It's been slow it's been sideways, it's been backwards."