When Andre Villas-Boas was appointed as Chelsea manager earlier this summer, he insisted that he would take his time to assess his squad.
Two games into the season and he will now have realized what everyone already knew – that Chelsea was badly missing a creative spark in the final third.
Having spent all summer chasing Tottenham star Luka Modric, the signing of Juan Mata from Valencia in a deal worth an initial 26.7 million euros happened almost overnight.
The 23-year-old Spain international had been heavily linked with Tottenham and Arsenal and while the move to Stamford Bridge came somewhat out of the blue, it makes complete sense.
An intelligent player who finds space and is able to score goals and pick out killer passes, Mata is the playmaker that Villas-Boas desperately needs to provide ammunition for Fernando Torres.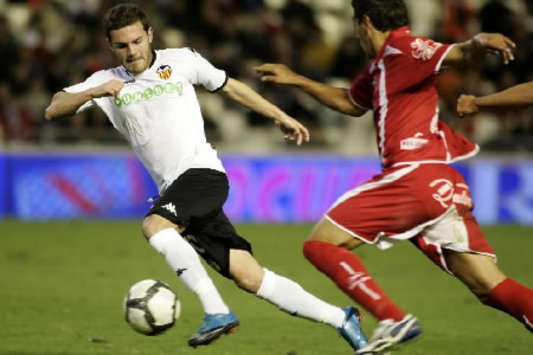 The missing spark | Mata's move to Chelsea makes perfect sense
One of Mata's key assets is his versatility. In Spain's Euro under-21 triumph this summer, he played in a central role as the creative lynchpin behind the main striker; for Valencia he has played mainly on the left wing while he is also perfectly comfortable on the right.
Mata's arrival suddenly gives Villas-Boas a number of different options and could transform Chelsea into genuine title challengers this season.
Villas-Boas is tactically flexible, he proved that in the 2-1 win against West Brom on Saturday when he replaced Salomon Kolou with Nicolas Anelka, switching formation from 4-3-3 to 4-4-2 in the process.
But the Portuguese is committed to his preferred 4-3-3 system which worked so successfully at Porto last season as he won four trophies in his first campaign, including the domestic league and the UEFA Cup.
"Fernando Torres helped influence my decision but speaking directly with Villas-Boas was the decisive factor," said Mata after the announcement on Sunday that the two clubs had agreed a fee. "He explained how his style will be based on 4-3-3 and how important I will be to his plans."
WHY MATA MATTERS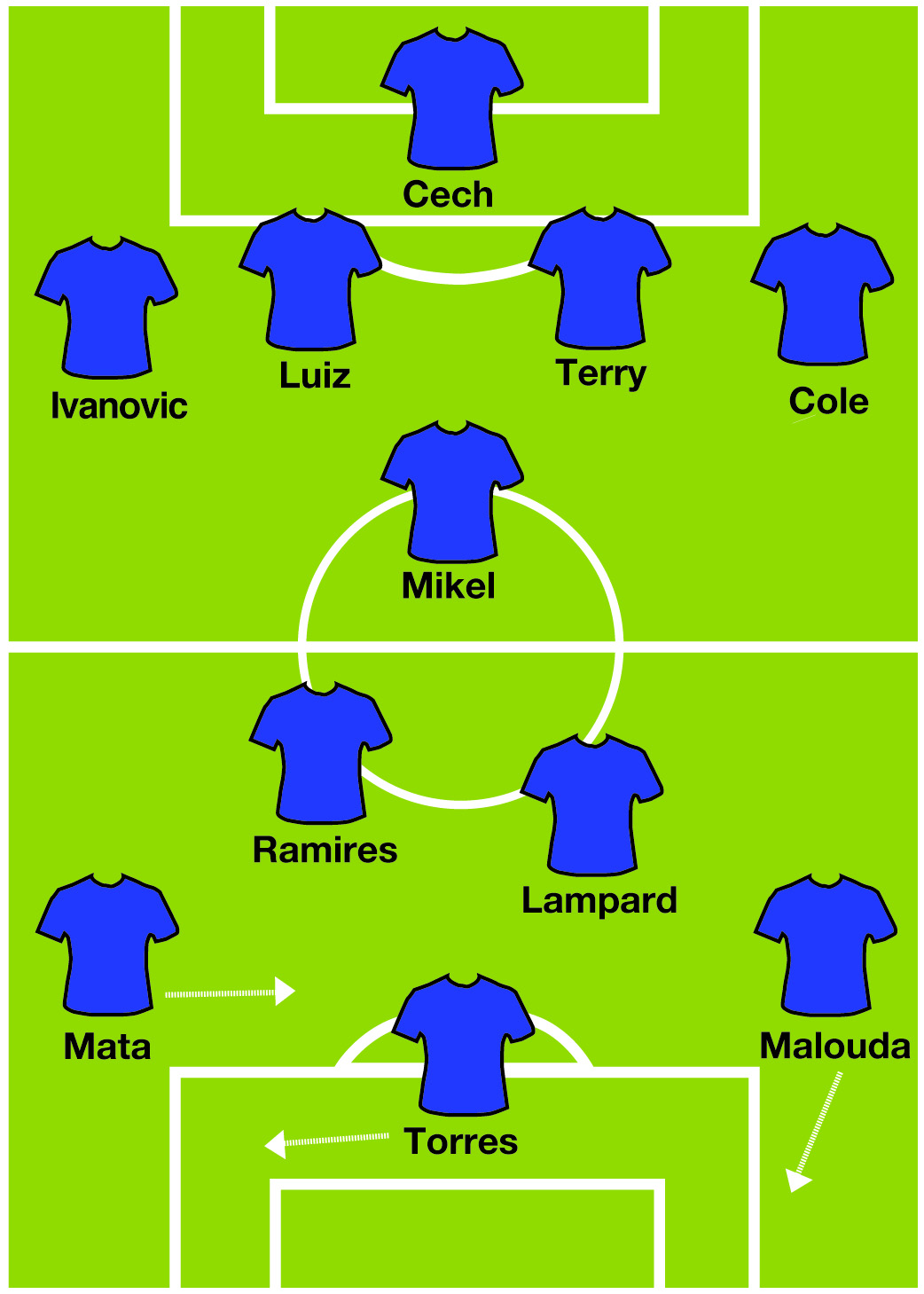 It is thought that, in Chelsea's first choice starting XI, Mata would start as one of the wide forwards supporting Torres, with someone like Malouda or Kalou offering natural width on the other flank.
The most likely scenario is that Mata starts nominally on the right and is given license to drift infield in a similar manner to David Silva, his former Valencia team-mate who has started the season in scintillating form for Manchester City.
Villas-Boas is a fan of inverted wide men, having played the left-footed Hulk on the right side for Porto.
That position would allow Mata to pick the ball up in between the lines and slip in through-balls to Torres, as he did to such great effect for fellow Asturian Adrian Lopez at the Euro Under-21 tournament.
Mata's infield movement would also complement Torres' favoured runs on the right channel between the opposition left-back and central defender.
All of a sudden, Chelsea's passing and movement in the final third could become far more fluid, far less predictable, with Malouda providing crosses as a more orthodox winger and Frank Lampard joining the attack with his customary late runs from midfield.
One of the joys of having Mata in Chelsea's squad will be the ease with which he can be used to make tactical tweaks, minor or major, that could change the result of a match.
Mata could easily play in Lampard's role if the 33-year-old is rested or injured, he would be more than happy to start on the left side or as a second striker in a 4-4-1-1 formation.
Villas-Boas has six strikers in his squad – Torres, Anelka, Kalou, Didier Drogba, Daniel Sturridge and Romelu Lukaku – so it could be that Chelsea play to its strength up front and sometimes utilize a 4-4-2, especially in home games.
In a 4-4-2, Mata could play as a left midfielder, adding natural balance to the line-up. He would be a little more restricted creatively but his forward runs and sweet left foot would create opportunities in the penalty area for the forwards.
What would make life even easier for Villas-Boas would be to sign a genuine creative midfielder who can dictate a game from the middle of the pitch, preferably Modric but if not someone like Raul Meireles.
That would allow for a clear progression from midfield to attack, with Mata the link-up man providing the killer passes around the edge of the penalty box.
Either way, this Chelsea team is crying out for the qualities that Mata will bring: quick passing, clever movement, excellent vision and the flicks and tricks required to unlock defences.