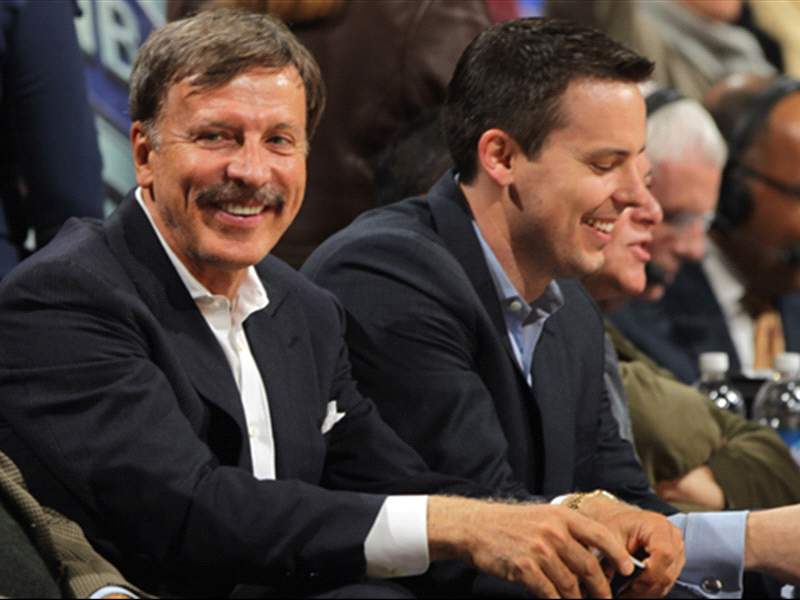 Following the news that American billionaire Stan Kroenke has increased his ownership of
Arsenal
to almost 63 per cent and made an offer for the rest of the club, Gunners fans are positive about the situation and believe it is the best route for the club.
The Missouri-born tycoon owned 29.9% of the shares before Tuesday, and after purchasing an extra 32% he had to make a mandatory offer for the rest of the club, with Kroenke's bid valuing the Premier League outfit at £731 million (£11,500 per share).
The shares he bought to take him up to the new figure were those of several directors including Danny Fiszman – a diamond dealer – and Lady Nina Bracewell-Smith.
Although American owners have been met with hostile reactions from fans in recent years, Steven Powell of the Arsenal Supporters Trust believes Kroenke's takeover is a good thing, stating his respect for the club.
Speaking to Sky Sports News, Powell said: "We're overall positive. Stan Kroenke has been around for a while [and] I think he understands the history and traditions of the club; one of which, of course, is constant innovation on and off the field.
"If you look back at the history of football anywhere in the world it shows you [that] continuity works, developing your own players works and strategic purchases of players works.
"Those are the bits we think has been successful for Arsenal and will be successful in the future."
Kroenke is now expected to open talks with Alisher Usmanov who is the only other major shareholder now as he owns 27% of the club.
Follow Goal.com on

to get the latest soccer news directly. Check out Goal.com's

page; be part of the best soccer fan community in the world!