He is known as 'Silent Stan' for his reticence in the media. But Stan Kroenke has caused a huge fanfare by agreeing terms to take over one of British sport's grandest institutions.
Having first dipped his toe in the Arsenal boardroom in April 2007 when he bought ITV's 9.99 per cent stake, the low-key Denver-based billionaire has now plunged deep into the Premier League's waters with a £300 million swoop that seals a 62.89% stake in the club.
The Old Etonian ties that stretch back three or four generations will not be completely slashed. The directors will retain their positions on the board even though chairman Peter Hill-Wood, Sir Chips Keswick, Lord Harris and Ken Friar have agreed to sell their relatively minor holdings to Kroenke.
Hill-Wood, whose loose lips have caused more than a raised eyebrow or two over the years, will receive a £4.7m windfall from his 400 shares but will continue in his figurehead role.
Kroenke is savvy enough to know that planting a Stars and Stripes flag in the wood-panelled Emirates Stadium boardroom would not be a move that would win the support of the most influential voices at Arsenal.
Nevertheless, there will be subtle changes at the top of the club. Over time, these could have huge ramifications for manager Arsene Wenger and how the club is run.
How Arsenal became Arsene-al
When Wenger's ally and friend David Dein was ousted from the board by Danny Fiszman in 2007, the manager's powerbase significantly strengthened.
Insiders have told Goal.com that Wenger only agreed to carry on as manager with the proviso that he had complete control of player recruitment and strategy at all levels. The board, desperate to retain the services of the club's greatest post-war manager, gave him the keys, the combination and the code to the safe. Arsenal became 'Arsene-al'.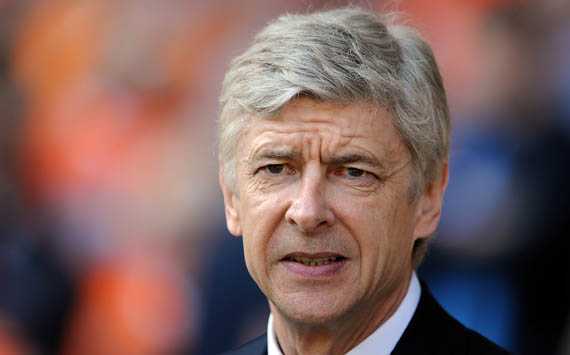 Le Boss | Arsene Wenger has the autonomy at Arsenal that managers can only dream of
The result was that there was no-one to take Wenger to one side to ask, for example, whether Manuel Almunia was truly deserving of his status as No.1, as Dein would have done.
Incredibly, the Frenchman vetoed the appointment of former Vodafone chief Paul Donovan as the new chief executive in late 2008. Ivan Gazidis, then Major League Soccer's deputy commissioner, got the job instead. Wenger had sanctioned his own boss.
Gazidis was part of a growing army of American executives who have brought greater commercial expertise and know-how to the staid Arsenal boardroom.
It is said that Kroenke, who knew Gazidis well in the States and joined the board in September 2008, was particularly keen on bringing him from the other side of the Atlantic.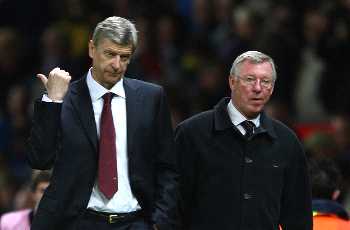 "Even Sir Alex Ferguson does not have the kind of power that Wenger wields"
More than two years into his tenure as chief executive, Gazidis has struggled to build up the same kind of rapport with Wenger that Dein had during the 1998-2005 trophy-laden years. The pair have a harmonious relationship but the Oxford University-educated South African has struggled to make his presence felt in certain areas.
Gazidis and Richard Law, the unofficial director of football, keep Wenger's diary free of what he calls the 'ugly work' – the wearisome contract and agent negotiations.
When Arsenal were trying to complete the signing of Alex Oxlade-Chamberlain from Southampton in mid-January, it was Law who went to the League One club to negotiate terms.
Yet it is Wenger who has the final say on length of contracts, and even, sometimes, how much players should be paid. He also dictates the transfer fees outlayed by the club. Even Manchester United's overlord Sir Alex Ferguson does not have that kind of power.
Wenger's control freakery extends to coaching. He personally runs all the training sessions himself. There is no young footballer being watched by Arsenal's worldwide scouting network that Wenger does not already know.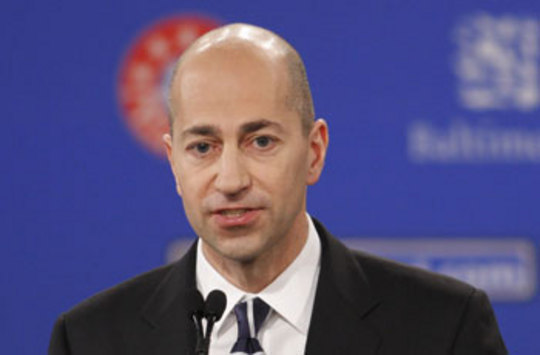 Stan's man |
Ivan Gazidis can expect a bigger say in strategy at Arsenal in new era
The failure to clinch the signing of Mark Schwarzer from Fulham last summer was a huge embarrassment for Arsenal. After making a £2m bid in May, a second bid, of the same amount, came in August. On deadline day, they were still unable to seal the deal for a veteran goalkeeper they had also promised a coaching role.
Wenger and Gazidis' failure to complete the signing of a player who wanted to go to Arsenal and who Fulham had been prepared to sell all summer was indicative of a vacuum at the top.
The Supporters' Trust show their teeth

Those who don't believe in coincidences will view the events of the last week as a signal of Gazidis' growing authority and a sign of things to come.
In a statement last Thursday, the Arsenal Supporters' Trust, who have close links to the board, expressed "considerable disappointment" over the team's recent results, a criticism that Wenger took real exception to with a passionate defence of his methods and track-record.
Two days later in a newspaper interview, Hill-Wood dismissed fans as "silly". Gazidis is believed to have been the prime mover behind a statement that following afternoon which effectively apologised for the chairman's faux-pas.
Kroenke has now supplanted Fiszman as the most powerful man at the club whose name is not Arsene.
With Gazidis increasingly viewed as the new owner's representative in north London, this could herald the beginning of the end of Wenger's personal fiefdom.

Follow Wayne Veysey on

Follow Goal.com on

to get the latest soccer news directly. Check out Goal.com's

page; be part of the best soccer fan community in the world!