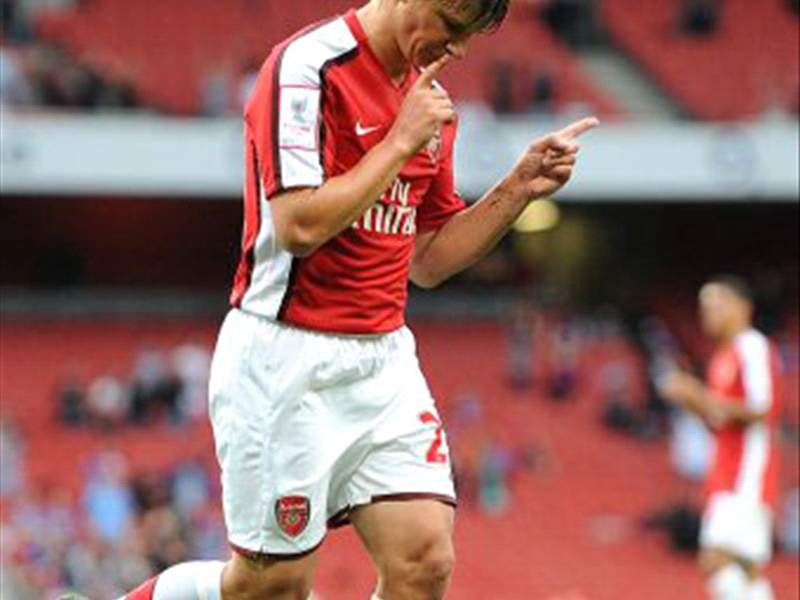 Andrey Arshavin has conceded his recent performances in an Arsenal shirt have been substandard.
The diminutive Russian was a revelation after joining the Gunners last season, and despite a return of four league goals this term, Arshavin believes he has not been playing consistently well.
"Only sometimes have I shown my full skills and I'm not sure why that is," he told the
Evening Standard
.
Arsenal manager Arsene Wenger has experimented with playing Arshavin in a variety of positions, but the playmaker insists this has not affected his form.
"It doesn't matter where I play, on the right side or the left, I don't think I've played that well," he added.

Adrian Fisk, Goal.com

Who is the Very Best? Just the coolest world music group right now. They talk about their love of football--Henrik Larsson!--in the DEC/JAN issue of Goal.com Magazine.