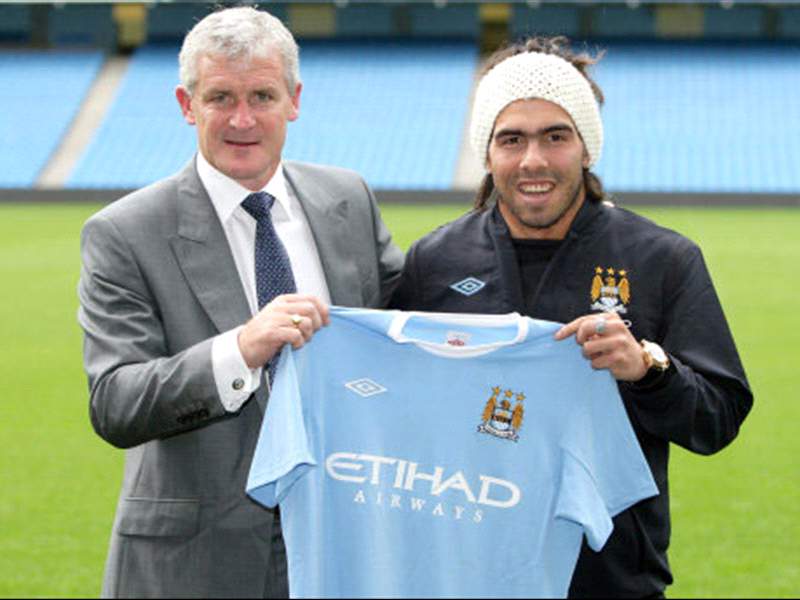 The transfer window for English clubs closed this afternoon with Manchester City topping the net spending list in the Premier League by a significant margin.
By purchasing Gareth Barry, Carlos Tevez, Roque Santa Cruz, Emmanuel Adebayor, Kolo Toure, and Joleon Lescott, City spent almost €120 million net despite selling off five players for seven-figure sums.
Manchester United's biggest transaction was selling Cristiano Ronaldo to Real Madrid for €94m - an all-time world record - giving them a significant summer profit. Incoming were Luis Valencia of Wigan and Bordeaux's Gabriel Obertan, as well as Michael Owen on a free.
Liverpool made two major acquisitions in the form of Glen Johnson and Alberto Aquilani, their summer reaching break-even status thanks to the sales of Xabi Alonso and Alvaro Arbeloa to Real Madrid.
Chelsea made only one major signing in the form of CSKA Moscow's Yuri Zhirkov, with Nemanja Matic and Daniel Sturridge also arriving, and a host of lesser-known players departing for free or on loan.
Arsenal rounded off the top four with a profit, their €10m for Thomas Vermaelen being more than recouped by the sale of Toure and Adebayor to City.
Overall just seven Premier League clubs made net transfer profits in summer, Portsmouth topping the charts with an income of €38.5m and just €7m heading the other way, just ahead of Arsenal.
That leaves 13 clubs who opted to instead spend money, but the net amount outlayed ranges from City's nine-figure extravaganza to Tottenham Hotspurs' €2.6m.
The biggest individual buy of the summer for an English club was a tie: Carlos Tevez and Emmanuel Adebayor both cost €29m. The latter serves as the biggest seasonal transfer between two English clubs, as well, while the highest amount spent on an English player was also a City purchase, namely the €27.5m scoop for Everton's Joleon Lescott.
The team that spent the least overall - gross, not net - was Fulham with €6m - while the team with the lowest gross sales was joint between Fulham and Wolverhampton Wanderers, none of whose departures left for a disclosed fee.

See also:Steve Michaels, Goal.comFor all the latest transfer news visit Goal.com's Transfer Zone.