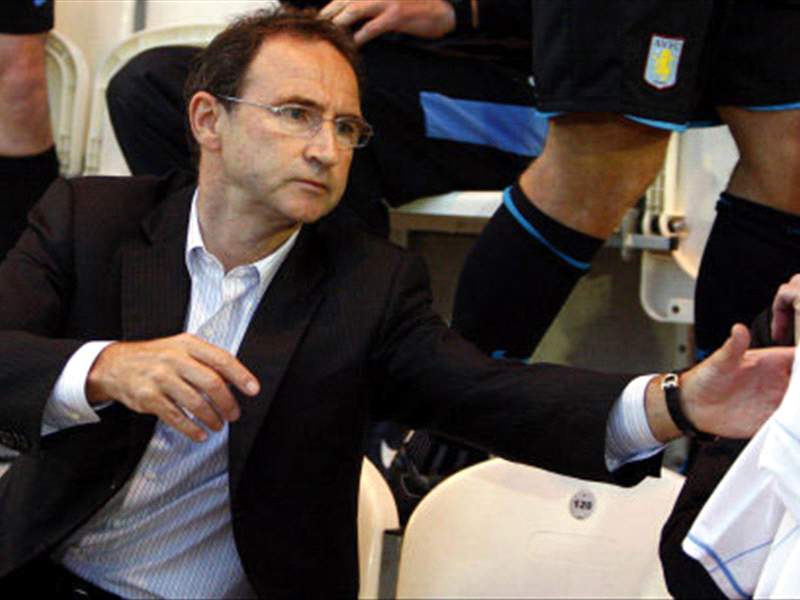 Aston Villa manager Martin O'Neill concedes that this season is going to be very tough with Manchester City set to challenge the big four's dominance of the Premier League.
"You can sugar coat it any way you like. But to be perfectly frank, this season will be very, very difficult. It's going to be tough," O'Neill told Villa's official website.
"I said some weeks ago - when asked questions about Manchester City - that they have signed so many top quality players now that they are capable of having a sustained challenge this season and get through it because they have the stars."
The Irishman is excited by the upcoming season, and believes that the 'big four' have been joined by an extra club.

"Instead of a top four, I believe now - everybody would accept - there is a top five," he said.
"We were striving in the past few years to break into that elite group and now this has happened.
"But these things are there to be overcome. It will be difficult but that's the excitement of it. That's why I want to do the job because I want to compete.
"I am looking forward to it. It's exciting. It's great. We are going to try and really push forward this season. It's not going to be easy," admitted the Villains manager.
"Overall, I think it is going to be difficult. It will be challenging - it will be demanding - but we should derive some fun out of it along the way too. That's what we will try and do."
O'Neill maintained a sense of optimism for Aston Villa's season, despite having lost two of their best players – Gareth Barry to Manchester City and Martin Laursen to retirement.
"We have made significant progress and we need to push on this season," he added.
"That is easier said than done but that's aim of myself and the players. This is it. When I started this job I set out with a driving ambition. It is as strong as it ever was now."
Owen Watson, Goal.com
Discuss all the latest in the Goal.com Forums.