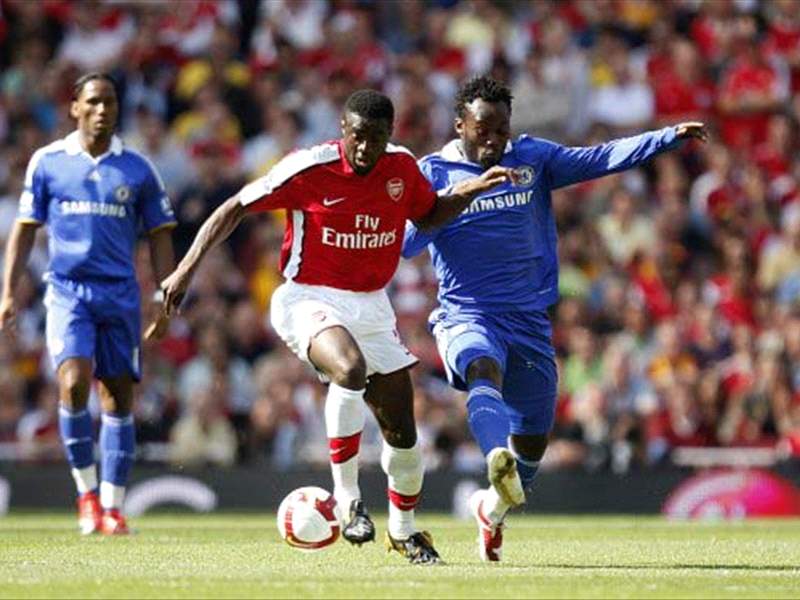 When the influx of multi-millions began to pour in at Eastlands, commentators across the counties claimed that
Manchester City
would be adopt the successful transfer policy initially utilized by fiscal rivals
Chelsea
. For an Adrian Mutu, there was a Robinho... for a Geremi there was a Nigel de Jong, and for a Wayne Bridge there was a, well... a Wayne Bridge. Though the Blues were seen to swipe the booty that other members of the
Premier League
's established top-four had set their studious sights upon, the Citizens have instead decided to weaken their main rivals. Tactical spending has been rife.
Whether you are swatting up on Sun Tzu's 'The Art of War', or obsessing over an epic late-night online effort in 'World of Warcraft', it can generally be agreed that there are few greater ways to enhance your own position than by diluting the assets of your enemies.
Take Aston Villa. Last season's sixth-ranked team, who nearly ousted Arsenal for a Champions League qualification spot, and had it not been for fatigue sustained by Martin O'Neill's troops, the Villans could have perhaps out-gunned Arsene Wenger's army when the season concluded.
The Midlanders will have been classed as a top-six rival of City's, and although Gareth Barry arguably had one foot firmly pushed through the exit gates at Villa Park, Mark Hughes was swift to nab him before Liverpool, or indeed Arsenal. Neither side even had time to think about replacing Xavi Alonso, or locating an able partner for the patient Francesc Fabregas. Villa were weakened, while two of the four founding members of the monopolized top four spots lost out on a potential acquisition.
New Citizen
| Adebayor celebrates joining his new club
Arsenal themselves have already seen Emmanuel Adebayor leave without a customary salute, the striker joining the bulging barracks overseen by Hughes at City. Despite the Togolese targetman's refusal to remedy his languid and lethargic label, he was still the north London clique's most potent weapon - a number of the division's defenders have spoken out in the past citing 'Manu's' unpredictability as the fore-running attribute that makes him one of the most problematic players to mark. The N5 outfit lose their spearheading striker, while City can add him to an attacking artillery that already boasts Roque Santa Cruz, Robinho, Craig Bellamy and Carlos Tevez.
Kolo Toure, should the £16 million deal be successfully pushed through, does not provide as great a loss as the one suffered from a 'Sheyi'-less side. Losing the last remaining regular of the unbeatable 'Invincibles' can arguably be a psychological blow, despite the reality that the Ivorian was no longer deemed a first choice starter. Johan Djourou struck up a strong partnership with the experienced William Gallas, while the signing of Thomas Vermaelen will have pushed Toure further down the pecking order.
An interesting question has now arisen... by the week's end, City could have given Arsenal a £40m cash-boost. If Arsene Wenger is active in the transfer market, which he surely must be if he is to avoid a second-successive nail-biting fourth-place clinching campaign, then the Frenchman can counteract the loss of his two influential Africans with a couple of top drawer recruits, both at the expense of a side who, for all of the nay-saying, must be finally taken seriously as an indubitable up-setter of top-of-the-table monotony.
Alan Dawson, Goal.com
Discuss all the latest in the
Goal.com Forums.