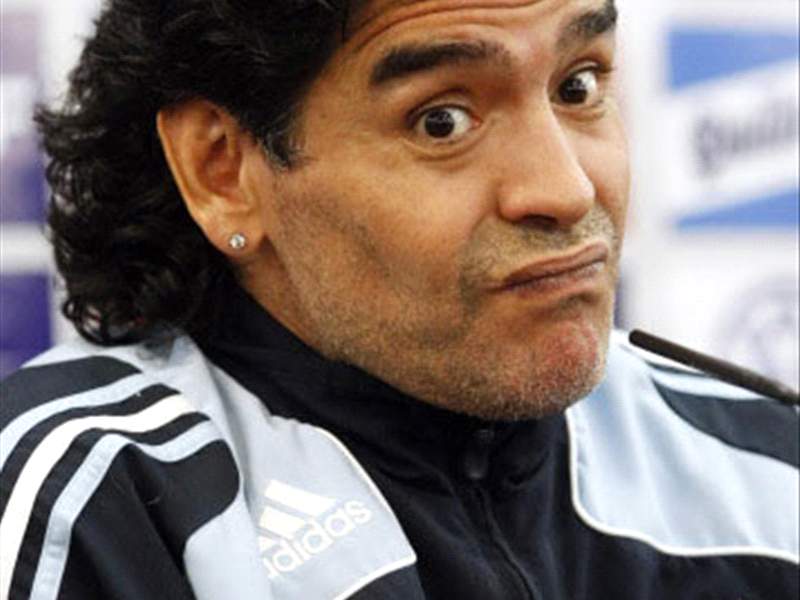 An Englishman was arrested the day when Diego Armando Maradona made his official debut as the coach of Argentina against Scotland, after planning to decapitate the Argentine football legend.
The aggressor was identified as Ian Wellworth, a 43-year-old, who was detained when found in the possession of a machete outside of Hampden Park Stadium.

It has been claimed that he was hoping to get revenge on Maradona, for his controversial "Hand of God" goal against England back in the 1986 World Cup. Wellworth made a bet on the game, and had borrowed money, but lost everything because of the result, including his wife, who left him.
The amount of money in question was 600 euros, but if England had won the World Cup he would have earned five times the amount.
According to reports, the detained person is currently unemployed and suffers from psychiatric problems.
Apparently, the aggressor stated that he wanted to cut off Maradona's "little head and to make him pay". He also called Maradona an "Argentine cheat."
Wellworth's detention was only made public almost one week after the incident took place. He faces up to five years in jail. It must be added that there have been no reports on these events in the British press yet.

Gregory Sica