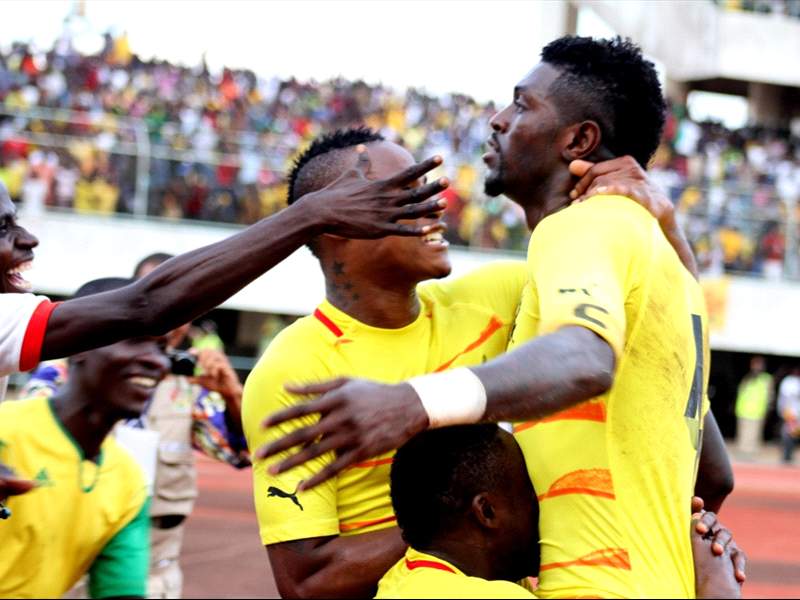 Tottenham
forward
Emmanuel Adebayor
will refuse to play for
Togo
in the Africa Cup of Nations unless the country's FA ensures it is doing all it can to keep players safe and insists his decision has nothing to do with money.
The national side suffered a horrific attack in Angola in 2010 that left three people travelling on the team bus dead, and the Spurs striker is desperate to avoid any more catastrophes. Adebayor has been accused by some of refusing to play due to unpaid bonuses, but he said that is not the case at all and that he spends his own money to make sure other members of the national squad can travel to and from games.
"I am hearing people saying I do not want to go to the African Nations Cup because of unpaid bonuses," Adebayor told
The Sun
. "I do not need a bonus from Togo, it is 1,000 pounds per game. I would not refuse to play for my country over money.
"Sometimes I have to take responsibility, and I have even helped pay bonuses. It is all about the organization, or lack of it. There is only a five percent chance I could go. I am not putting my life at risk."
Memories of the 2010 attack are still painful for Adebayor, and he does not feel the Togolese FA has done enough to avoid similar events from unfolding once again.
"I was on the bus in Angola when people died in front of me. I held them as they died," Adebayor said. "Even the government do not want to pay for the treatment for the people who survived. It is not right. It is a terrible situation. After we qualified for South Africa I told them we had to sort things out.
"I said we needed a good organiation otherwise I was not going. Now we are going to South Africa and nothing has changed."
The 28-year-old remembers having to wear armored protection after that fateful day in 2010, but says he is unwilling to put his life on the line again if changes are not made immediately.
"I had to leave a team bus wearing a bulletproof vest and a bulletproof helmet. People wanted me dead. I was told I was the target," Adebayor said. "I retired from international football, but people asked me to come back and use my experience, so I agreed.
"I kept telling the FA to get organized, but they have not listened. I am glad we qualified again, but I cannot risk everything."