Five months ago, Cote D'Ivoire was in turmoil. Sounds of artillery and crackling gunfire rocked above the main city, Abidjan. Much blood was shed. Much property was destroyed. Thousands fled for cover, hardly looking back at their once peaceful land.
Today, normality seems to have returned to the western African nation. Departed refugees are regaining their localities en masse. The streets are bustling again with daily activity as if nothing had ever happened. However, distrust, sheer hate and anger have yet to fade away, prompting the need for a nationwide reconciliation campaign.
The Elephants' captain, Didier Drogba, enjoys a wide popularity down south and up north – the two major regions involved in the bitter feuding that claimed more than 3,000 lives - and he hopes to use his stature for his nation's benefit after taking a place on the reconciliation campaign's panel.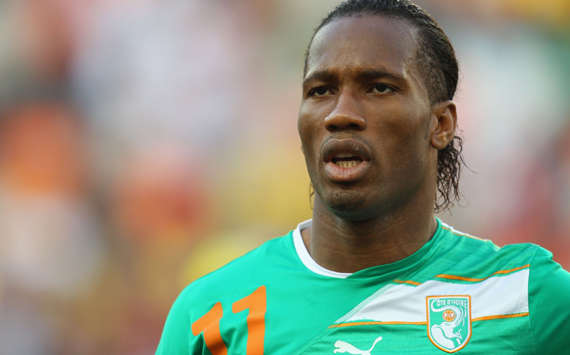 Compassion | Drogba is refusing to turn his back on reconciliation mission

A Catholic southerner from the Bete tribe of the ousted president, the Chelsea talisman is married to a Muslim Malian, Lala Diakite, whom most supporters of the incumbent Muslim president see as one of their own.
Drogba has been careful not to take sides in the conflict. His reserved and down-to-earth demeanor has earned him much love and respect across Cote D'Ivoire, especially with older people.
When news came that his hometown was attacked by northern rebels on their way to capture Abidjan, and that his house was completely looted and destroyed, the player did not convene the press. And when his kinsmen described his silent attitude as weakness, he remained unperturbed.
These attributes are raising hope that the 33-year-old sportsman will succeed in his mission of persuading Ivorians to let bygones be bygones and join hands for a better future. From his deep and plain voice, many sense his seriousness. Through his soft and steady eyes, many see the sincerity in his heart.
But how fast and thoroughly could he cleanse the millions of hearts still soaked in hatred, vengeance and fear? The women in Cote D'Ivoire, for example, pay little attention to football activities.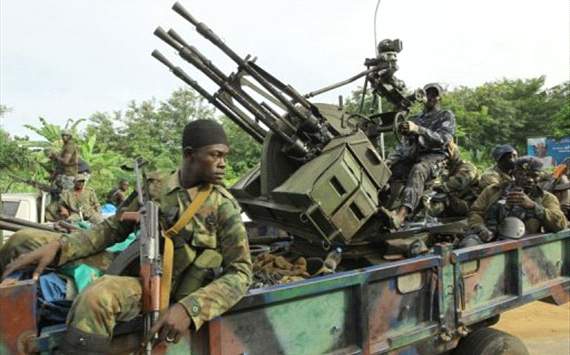 Rebel fighters | Ivory Coast needs time to heal
Although many know and appreciate Drogba, it remains unclear if their passion for the star will be intense enough to melt away the animosity they now hold for each other after the war.
Drogba himself acknowledges the daunting task ahead. He told the National Reconciliation Commission chairman, former Ivorian Prime Minister Charles Konan Banny, this week that he was not a superman and had no magic formula to reconcile Ivorians, but would do his best.
As the end of the player's career draws nigh, a socio-political engagement of this magnitude in his homeland, especially during these difficult times, could earn him the approval to serve his people after retirement. But if he fails, the high regard for his reputation and presence will nosedive.
"Drogba is taking a risk, because he's gliding into a political field without knowing it," Jean Kouakou a sports journalist in Abidjan told Goal.com. "However, his good name will soar if he succeeds."
"You can's sit there and ignore the atrocities your tribesmen suffered in the hands of rebels and say you want to reconcile a nation," Abel Dago, a Chelsea fan from Drogba's Bete tribe said. "I would personally ask Drogba to pull himself out of such a commission. It's too early to talk about reconciliation."