Another step will be taken this weekend towards Gabon & Equatorial Guinea 2012, with some teams hoping to make up for their first round faults, as others strive to consolidate their spoils.
Libya – Zambia Kick-off: Sunday October 10. 14H30 CET, June 11 Stadium, Tripoli
After holding Mozambique to a goalless draw in an away fixture in the first round, Libya are hoping to hinder the leaders of Group C, Zambia, from picking up three points in Tripoli. The Greens envisage a draw as the worst scenario on Sunday, whereas the Zambian Chipolopolo are aiming for a win in Libya's backyard, thanks to a bunch of young and vibrant talents. The north Africans are far more experienced than the Comoros, which Zambia easily beat in the first round.
Prediction: Libya 2-1 Zambia
Malawi – Chad Kick-off: Saturday October 9. 14H30 CET, Kamuzu Stadium, Blantyre
Malawi stupefied many with their 2-2 draw against Tunisia in Tunis in the first round. It is enough motivation to help the Flames see off Chad on Saturday. But the Sao have been able to score at least one goal in all their games so far, despite the loss. The Football Association of Malawi has doubled match bonuses and daily training allowances for its players, to boost momentum for a win against Chad.
Prediction: Malawi 2-0 Chad
Rwanda – Benin Kick-off: Saturday October 9. 15H CET, Stade Amahoro, Kigali
Rwanda need a win at home this time or they will find themselves in uncertain territory, after bringing home a 3-0 loss from Abidjan against the Elephants of Cote D'Ivoire, who are current leaders of Group H. The Amavubi, coached by charismatic Ghanaian Sellas Tetteh, have the potential to beat the Squirrels of Benin, who were held at home to a 1-1 draw by Burundi in the first round. But Benin have a handful of professionals, experienced enough to entrap the hosts into a flat draw or a loss.
Prediction: Rwanda 1-0 Benin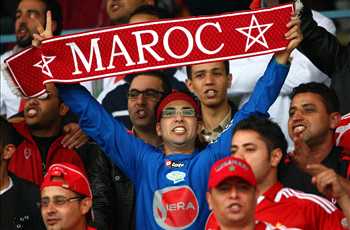 Morocco Had A Slow Start

Tanzania – Morocco Kick-off: Saturday October 9. 16H CET, National Stadium, Dar-es-Salaam
Tanzania were awesome in the first round, drawing against 2012 World Cup participants Algeria 1-1 in Algiers, which prompted the resignation of coach Rabah Saadane. The Taifa Stars will be facing off against another north African team, Morocco in Dar-es-Salam, and hoping to pull all of the points this time around instead of sharing.
Prediction: Tanzania 2-1 Morocco
Senegal - Mauritius Kick-off: Saturday October 9. 17H CET, Stade Leopold Senghor, Dakar
Pundits, from home and abroad, tip Senegal to carry the day against Mauritius, who many say are minnows. But the Lions of Teranga are refusing to underrate the Mauritians, who lost 3-1 to Cameroon at home in one of the strongest groups of the qualifiers – Group E, which also includes DR Congo. A Mamadou Niang-led squad will strive to humble the visitors in a style to give inspiration and cheer to the home fans.
Prediction: Senegal 3-1 Mauritius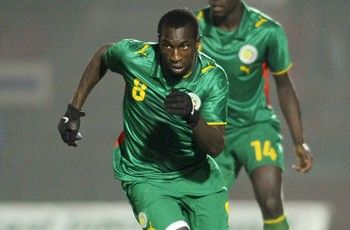 Mamadou Niang Will Lead Senegal
Burkina Faso - Gambia Kick-off: Saturday October 9. 17H CET, Stade du 4-Aout, Ouagadougou
While Gambia were playing against visiting Namibia and beating them 3-1 in Banjul in the first round, Burkina Faso did not play following the withdrawal of Mauritania from the qualifiers, leaving Group F with only three members. However, Burkina Faso warmed up in a friendly with co-host of the 2012 AFCON, Gabon in France. The Stallions are therefore commencing their qualifiers properly, with a strong determination to make a positive start in this outing.
Prediction: Burkina Faso 1-0 Gambia
Mali - Liberia Kick-off: Saturday October 9. 20H CET, Stade 26 Mars, Bamako
Mali are fore-warned, after losing 1-0 to Cape Verde in the first round, that this Group will not be an easy one. Although match bonus issues had caused some confusion in the Eagles set up, the spirit is fairly high within the team and among fans to see the downfall of the Lone Stars of Liberia on Saturday. Sports official in Bamako have reduced ticket fares to pull a bigger crowd, but will that be enough to make Liberia cower?
Prediction: Mali 2-1 Liberia
Angola – Guinea Bissau Kick-off: Saturday October 9. 17H CET, Estadio 11 de Novembro, Luanda
Angola are looking to bounce back in this game after losing 3-0 to Uganda in the first round. The outcome here will either make or break the Palancas Negras, as they face off against another three point-rich side Guinea Bissau, who toppled Kenya earlier on in the last round of qualifying. The visitors will try to overturn the hosts' inordinate urge to a win against them, perhaps in the dying moments. But Angola have a team that can face Guinea Bissau head-on.
Predication: Angola: 2-0 Guinea Bissau
Congo – Swaziland Kick-off: Sunday October 10. 15H30 CET, Stade de la Révolution, Brazzaville
Both teams lost their first round matches: Congo lost 2-0 to Sudan while Swaziland were thrashed 3-0 in their backyard by the Black Stars of Ghana. Both teams will be seeking ways to ameliorate their shaky postures and brighten their route towards the 2012 AFCON. A win for either side would be a devastating blow for the loser, as the AFCON 2012 stage would drift further away from them.
Prediction: Congo 3-0 Swaziland
Madagascar - Ethiopia Kick-off: Sunday October 10. 14H30 CET, Mahamasina Stadium, Antananarivo
Group B's situation is still unclear following FIFA's suspension of Nigeria days ago. But there are a few signs that the Super Eagle may likely play their scheduled match against Guinea in Conakry on Sunday, according to the Guinea football federation who announced that they had received a fax from CAF on Thursday night confirming the meeting as planned. However, Madagascar, who lost to Nigeria 2-0 in the first round, will try to use home advantage against the Ethiopians who were walloped 4-1 by Guinea in Addis Ababa.
Prediction: Madagascar 1-0 Ethiopia
Central African Republic - Algeria Kick-off: Sunday October 10. 17H CET, Barthelemy Boganda Stadium, Bangui
Algeria were shockingly held to a 1-1 draw at home in the first round by Tanzania, and they are surely coming to Bangui to repair their reputation after that ugly outing, but against the Central African Ubangui Fawns who stopped another north African country (Morocco) at home, from picking up three points. The home side will defiantly try to stop the Fennecs of Algeria from shining, and perhaps endeavor to win, however the margin, or at worst maintain another draw, to total two points, which will keep them afloat in Group D where goals and victories have been meager.
Prediction: Central Africa Republic 1-0 Algeria
Zimbabwe - Cape Verde Kick-off: Sunday October 10. 16H CET, National Sports Stadium, Harare
Cape Verde have long been deemed the minnows of Group A, comprising of Zimbabwe, Liberia and Mali; but the Islanders are leading the group with three points after they shocked a star-studded Mali side 1-0 in the first round. How well are they likely to do this time, far away from home in Harare, Zimbabwe? The Warriors did well in the first round, holding Liberia to a 1-1 draw in Monrovia. The Zimbabwe - Cape Verde clash will be exhilarating enough, as many young talents will be showcasing their worth before a wider audience.
Prediction: Zimbabwe 1-1 Cape Verde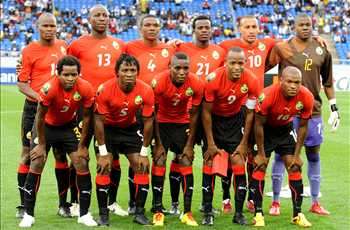 Mozambique Must Defeat The Comoros

Comoros - Mozambique Kick-off: Sunday October 10. 17H CET, Stade Said Mohamed Cheikh, Moroni
The Coelecantes lost 4-0 to Zambia in the first round, and they will be keen to have a positive outing at home, with at least a goal or two and the minimum of a draw needed to get the local fans behind them. Mozambique will want to put behind them their annoying home draw against Libya, so both teams are coming to justify their earlier flaws and hope to remain in the continental race, but any further defeat would be fatal.
Prediction: Comoros 0-1 Mozambique

Talk all things soccer with the rest of our readers in the Goal.com Forums and join Goal.com USA's Facebook fan page!