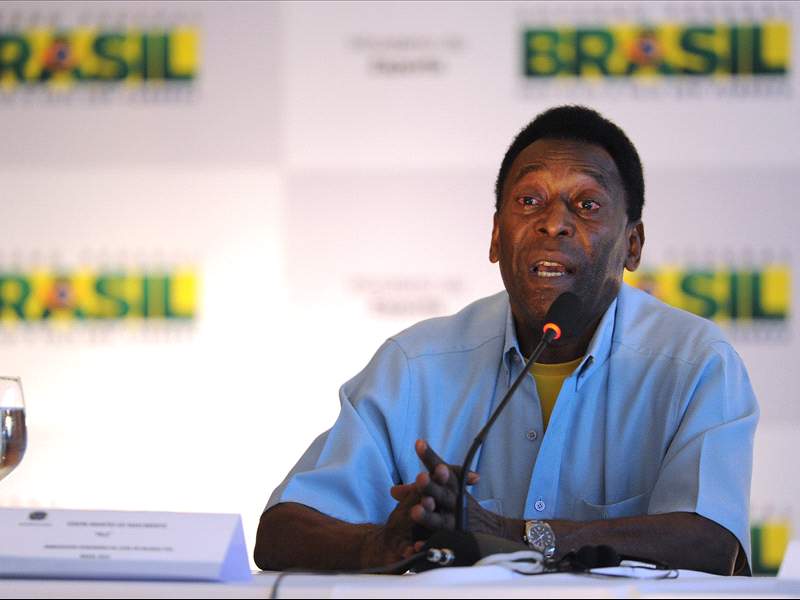 Brazil great Pele has labelled compatriot Neymar a far more complete player than Lionel Messi.
The Barcelona man is almost unanimously regarded as the finest talent in the game today but Pele is of the opinion that the diminutive Argentine is not as rounded as Santos striker Neymar.
"Making an individual comparison, I think Neymar is much better, more complete: [he] hits well with both feet, can dribble off either side, and scores goals," the three-time World Cup winner is quoted as saying by
Globoesporte
. //
"Messi is very good, but much depends on where he plays. He is doing very well in Barcelona, but [with] the Argentina team, which is not yet fully formed, he has difficulties. Neymar plays well for both Santos and the national team."
When queried on whether Neymar, who could go head to head with Messi during the upcoming Club World Cup, might be more talented than even he, Pele admitted that it is a topic worthy of debate.
However, the iconic No.10 suggested that there is no player, including Neymar, capable of surpassing his achievements on the football field.
"Better than me? [Neymar] He might be. [But] the same as Pele? Nobody could be."
Pele was speaking at a ceremony during which it was confirmed that he will perform in an ambassadorial role for former club Santos during their centenary celebrations next year.
Follow GOAL.COM USA on