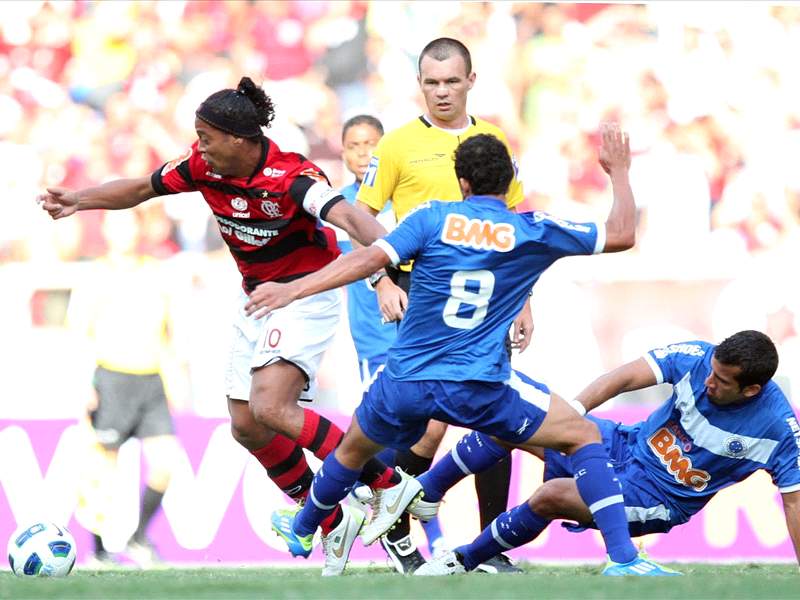 Flamengo superstar Ronaldinho's brother and agent has stated that the former Barcelona man is growing tired of the situation concerning unpaid wages at the club.
The 31-year-old moved back to his homeland from AC Milan in January and could be forced to move elsewhere if the problem persists.
"Flamengo have to settle this with Traffic," Roberto de Assis told
Marca Brazil
. "Ronaldinho has not received his wages for four months and is still on the pitch, trying hard, but struggling. "We are waiting, but patience has its limits. We're running out of patience with the whole situation."
Assis went on to play down speculation linking the Brazil international with a move to the Greek Super League.
"This is all speculation, hype, blah, blah, blah. Nobody knows anything. He has a contract, that's all I can say."
Ronaldinho has scored 13 goals in his 26 league games for Flamengo.
Follow GOAL.COM USA on