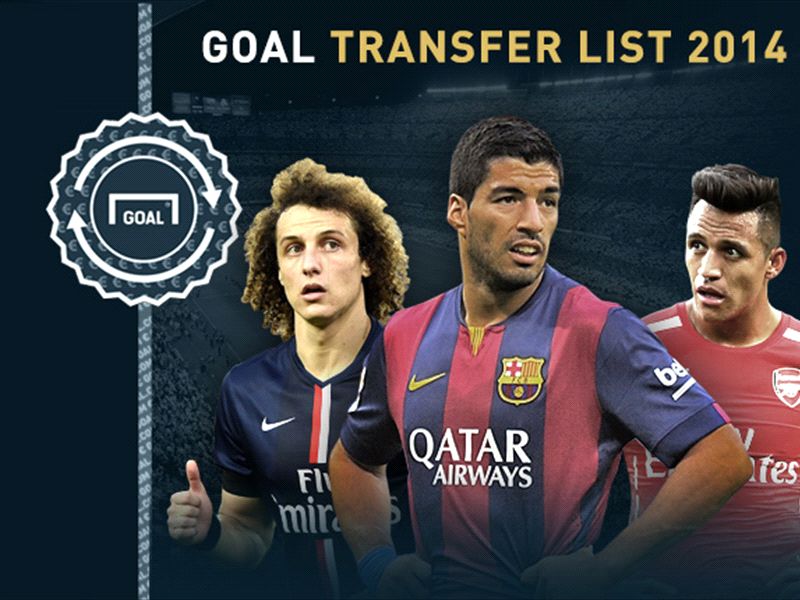 Earlier this season Arsene Wenger explained why he pursued Luis Suarez last season before turning his attentions to Chile's Alexis Sanchez, who eventually joined Arsenal from Barcelona after Liverpool sold the Uruguayan to the Liga runner up.
Wenger sees a trait that does not come easily to the prospects from the finishing schools of Europe's top clubs.

"When it is all a bit more formulated then it is less about developing your individual skill, your fighting attitude," he said. "We have lost that a little bit in football. Society has changed. We are much more protected than we were 30 years ago. We have all changed. We have all become a bit softer.

"If we look across Europe and the world of football, then South America is the only continent to develop strikers today. You will see that at least 80 percent come from South America. Europe has less now. Germany went to the World Cup with Miroslav Klose, who is 35. Maybe in our history street football has gone. In street football when you are a 10-year-old, you play with 15-year-olds so you have to be shrewd, you have to show that you are good, you have to fight to win impossible balls.

"So we have to question ourselves: what can we add to our academies to develop strikers again?"

Marcelo Bielsa, who took over Chile's team in 2007, inherited a new, talented group led by Alexis. Bielsa implemented an attacking system that was quickly replicated across all levels of Chilean football. Within this framework, Alexis has thrived. A good, if marginalized, player for Barcelona, his form at a brilliant World Cup convinced Wenger that he was an element missing from his plans at Arsenal.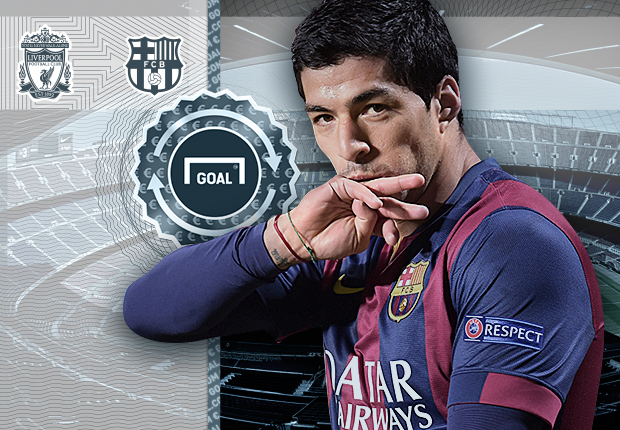 A glance around the top clubs in Europe reveals a dearth of local striking talent, and not only in English clubs. A UEFA technical report focusing on the 2013-14 Champions League concluded: "In the attacking departments of the top clubs, native players generally had marginal roles and minimal presence."

European super clubs no longer have the inclination to wait on talents to prosper. It is a rare thing for an unrefined young striker to be given time to develop into a first-team regular. Raul was the last Champions League top scorer playing for a club in his native country. That was in 2001.

Since then, the number of native, homegrown strikers developed and fielded by Real Madrid, Barcelona, Bayern Munich, Borussia Dortmund, Arsenal, Chelsea, Manchester United and Paris St-Germain in the Champions League could be counted on one hand. There is no time for youngsters to mature. Time is of the essence.

As such, allowances are made for buying ready-made forward talent produced in richly abundant areas. The presence of four South American attackers in the first four places of the Goal Transfer List shows where the money is going. Luis Suarez, Angel di Maria, James Rodriguez and Alexis all changed clubs last summer and were deemed to possess that crucial component - the ability to score and conjure goals.

They were thrown into first-team football at a young age and, as such, had that crucial experience as boys against men long before their European contemporaries. That upbringing, unruly but educational, was crucial.

"I played for hours on end in my town, Tocopilla, out in the street," Alexis told AS. "I never had any kind of coaching, nobody showed me how to strike the ball. I learned everything I know just from playing on the street and there's still a part of that young boy, playing in the street, in me today and I still have the same passion and desire just to play football."

James was playing first-team football at the age of 14 with Envigado after his family was uprooted to chase his dream in Medellin. He then went to Argentina. James has been in the big leagues for nearly a decade.

Di Maria was still hauling coal with his father when he was 15. It is difficult to imagine one of Barca's youth team doing similar.

Consider this from Diego Costa on his lack of formal training: "I played in the street in my town with bigger people," he told el Pais. "Until I went to Sao Paulo, I did not start playing with a professional team. I've never been involved in grassroots football and that training is important, so I did some things wrong."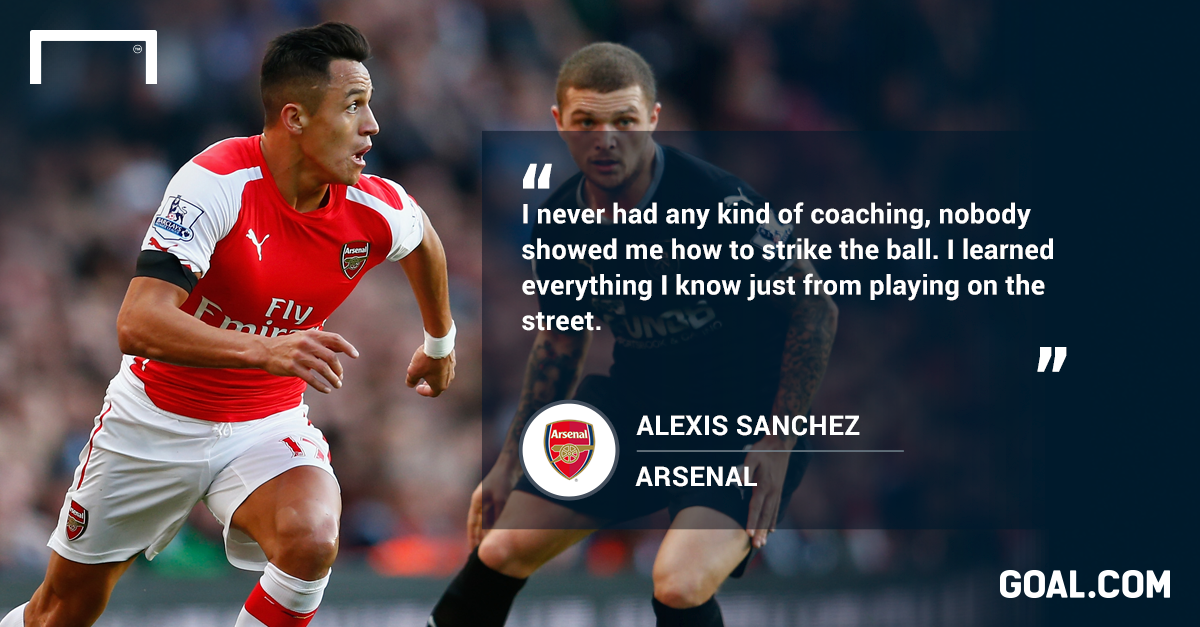 The World Cup brought relative success to the South American teams. CONMEBOL supplied six teams to the competition in Brazil and five qualified for the last 16. It was the continent's best performance at a World Cup for many years.

The 2014 FIFA World Cup Brazil Technical Report contained notable key points for South America's best teams. Argentina was praised for its "influential individual players, attacking power in one-on-one situations, good individual technique and strong dribbling skills."

Similarly Chile boasted "excellent link-up play between strikers when in possession, attacking power in one-on-one situations and good individual technique."

There was nothing like that praise in the appraisal of Germany. It demonstrated that, even at the highest level, South American teams place emphasis on individual strengths, occasionally to their detriment, over collective play.

The technical report broadly identified two types of forward. One was a reference point expected to help out in defense, the other more inventive. The former could be described as the European model, players like Miroslav Klose and Olivier Giroud, while the latter allowed for a greater degree of improvisation; the South American model which included Neymar, Alexis, Lionel Messi and James Rodriguez.

While the storied la Masia in Barcelona and Germany's multitude of DFB facilities have produced European and world champions in abundance, one thing they still cannot manufacture is an inventive striker.
Take the comments of Thomas Tuchel, the former Mainz coach, when describing the methods deployed at the club's academy for young players. "The very first focus of our playing philosophy involves tenacious work against the ball," he said. "Defense training is ball oriented, involves a lot of running, and requires the right dose of aggression. It's a very energetic style, with the focus on acting, not reacting, even if the opposition is in possession."

This well-groomed collectivist attitude of European development may well create the best team cultures but it is clear that a tougher upbringing is required to ignite the spark of genius. And, as the Goal Transfer List highlights, the mean streets of South America provide the perfect environment.