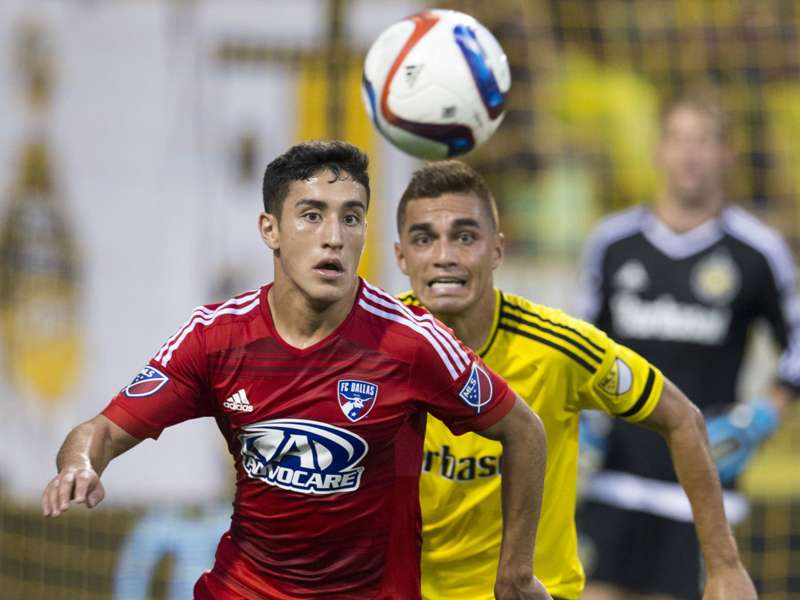 FC Dallas homegrown player Alex Zendejas has been sold to Liga MX side Chivas, the Mexican side announced Thursday.
Sources told Goal USA the deal was finalized earlier in the week, with Chivas paying a transfer fee believed to be around $500,000.
Zendejas impressed the Guadalajara side during the Copa Chivas, a youth tournament that took place in January of this year. While there, he helped FC Dallas' U-18 side to the quarterfinals. He returned to Guadalajara this week to meet with club officials and finalize a deal.
The 18-year-old has yet to suit up for FC Dallas' senior side this season, returning to training a few weeks ago after suffering osteitis pubis. Osteitis pubis is an injury that causes pain in the groin area because of inflammation to the pelvis.
"I want to thank everyone at FC Dallas from the players to the coaching staff who taught me so much," said Zendejas in a statement released by FC Dallas. "I have grown so much in Dallas as a player and a person and I will always be proud and grateful to say I'm from the FC Dallas Academy. Thank you to the fans for their support. I'll always remember my time in Dallas."
Chivas has a policy of fielding only Mexican players, but has signed other players with American backgrounds. Midfielder Isaac Brizuela and defender Miguel Ponce both were born in northern California. In this case, Chivas clarified that Zendejas was born in Mexico.
"Though the young midfielder started his career outside our country, he's 100 percent Mexican," Chivas said in its statement. "He was born in Ciudad Juarez, Chihuahua on February 7, 1998, and his parents are also of Mexican origin, whereby he fits the standards stipulated in Club Deportivo Guadalajara's statutes that only Mexicans by birth can play for the club."
Zendejas' situation is similar to that of Juan Pablo Ocegueda, a Mexican-American who played for the United States at the youth level. When he joined Chivas on loan in 2013, Ocegueda announced he'd no longer represent American national teams. He left Chivas after one tournament.
Zendejas played all 90 minutes of the United States U-17s three matches at the 2015 U-17 World Cup. He signed a homegrown contract with FC Dallas in 2014 after joining the team's academy in 2012 through the team's affiliate in El Paso.
While Zendejas could join Chivas' Under-20 team, manager Matias Almeyda has shown a willingness to put young players into the first team. Chivas could field two MLS academy graduates if Zendjas sees the field in the upcoming Apertura campaign. Chivas center back Carlos Salcedo is a Real Salt Lake academy product.
Zendejas isn't the first homegrown player sold to Liga MX by FC Dallas. Goalkeeper Richard Sanchez was sold to Tigres in 2014, and multiple Liga MX clubs have expressed interested in current goalkeeper Jesse Gonzalez.
"It's a great representation of our model here," FC Dallas head coach Oscar Pareja said. "Alex came into the academy from an alliance we have with El Paso. He's played for the youth national team, the first team and now he's being sold to one of the most popular clubs in the world and that's amazing."