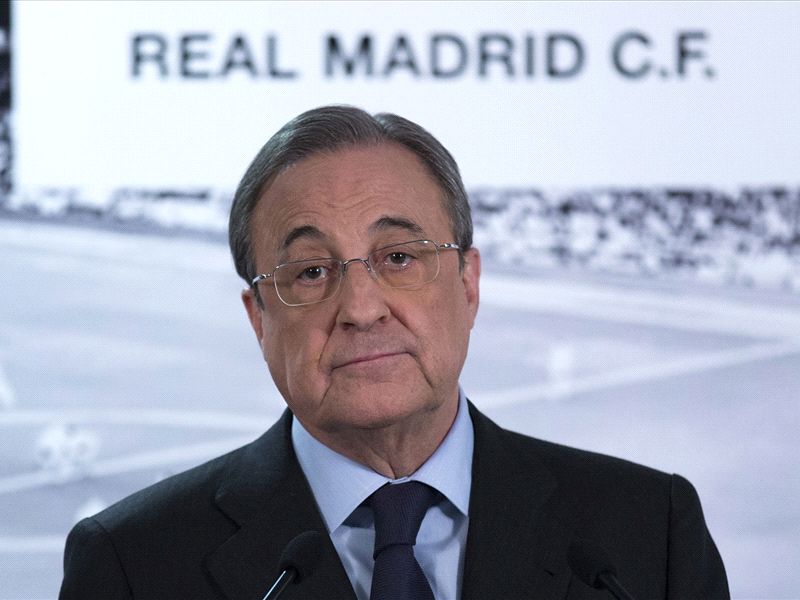 Real Madrid
president Florentino Perez says that his side will not make any signings in January despite it being their last chance to do so before the start of a year-long transfer ban.
Los Blancos were sanctioned by FIFA for issues involving international transfers of minors, with the same punishment going to rival Atletico Madrid.
While Perez is adamant that the club is blameless and will fight the charge, he insists that the decision not to pursue recruitment before the end of the current window is a reflection of the quality and depth available to coach Zinedine Zidane.
"We are not going to be making any signings in the January window but that doesn't have anything to do with the ban, it is because we have the best players and the best coach," he told
France Football
.
"The FIFA sanction is hurtful. It is a very serious matter to smear Real Madrid's reputation in this way. We are convinced that it is all a mistake; it is ridiculous to think that Real Madrid will be punished for a matter concerning the protection of minors when the children have always been a priority for us."
Despite spending over 80 million euros ($86.7 million) in the summer window, Madrid sits four points and a game in hand behind Primera Division leader Barcelona.